11TH HOUR RACING TEAM CLAIM SECOND PLACE IN ALICANTE IN-PORT RACE
11th Hour Racing Team has claimed second place in the very first race of the 50th edition of The Ocean Race 2022-23: the Alicante In-Port Race.
Although in-port races do not count towards a team's overall points score they play an important part in the overall rankings as the In-Port Race Series standings are used to break any points ties that occur during the race around the world.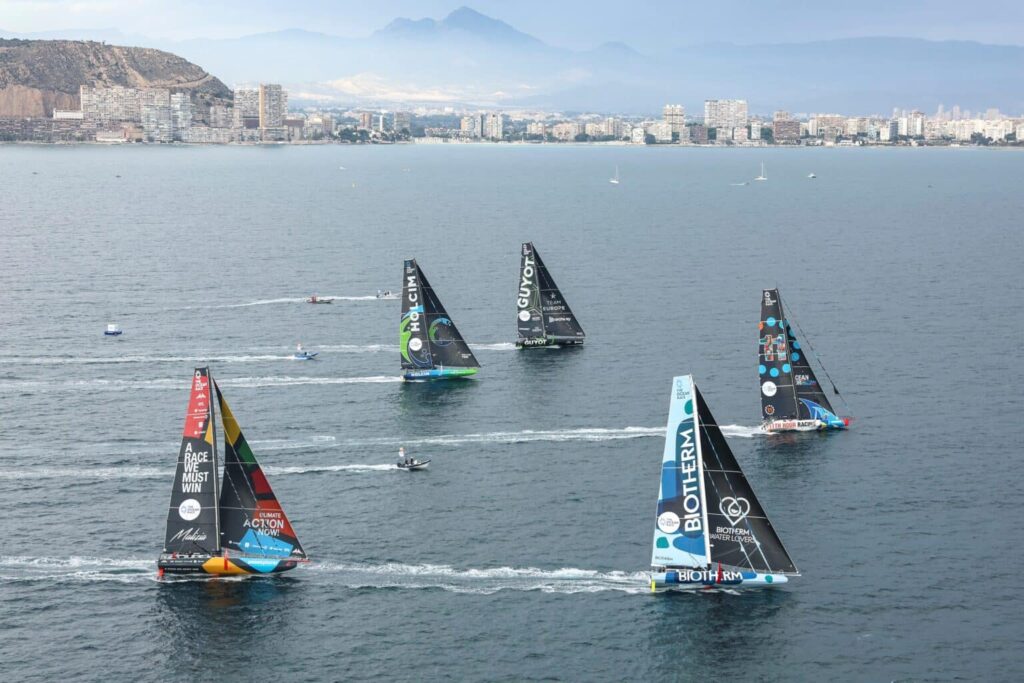 Before heading to the dock, the sailing team met for a pre-race briefing with team sailing coach James Lyne (GBR/USA). "We have one goal today," he told the team. "The goal of the In-Port Race is to preserve the boat. We aren't going to win the Ocean Race today, but we could lose it. Let's do everything averagely today because we know that our average is good. This is the first day in a racing environment – let's focus on sailing clean."
In a light 8-10 knot, south-westerly breeze, just off the Alicante shoreline, the first In-Port Race saw four of the five competing teams take the lead in the box course.
11th Hour Racing Team had a good start, crossing the line in second, before quickly leading the fleet on the first reaching leg to the first turning mark. The team lost the lead after a gybe and had to watch the rest of the fleet slip by. After rounding the next two marks at the back of the five-boat fleet, the crew onboard Mālama started to pick off the boats in front, to retake the lead at mark four. With the wind dropping, Race Control shortened the course at mark six, and 11th Hour Racing Team crossed the finish line in second position behind Team Malizia – Sea Explorer.
Designated skipper for the In-Port Race – Alicante, Simon Fisher (GBR) commented, "We learnt a lot today about how tough these races are going to be, how tactical they are, how full-on, no matter the wind strength. The best thing we can take from today is that the emotions, temperament, attitude, and belief onboard didn't waver and that's something that's really important in this race. When we fell behind, we were always looking for the opportunity to get back again, and when it presented itself, we grabbed it with both hands. A great result for the team."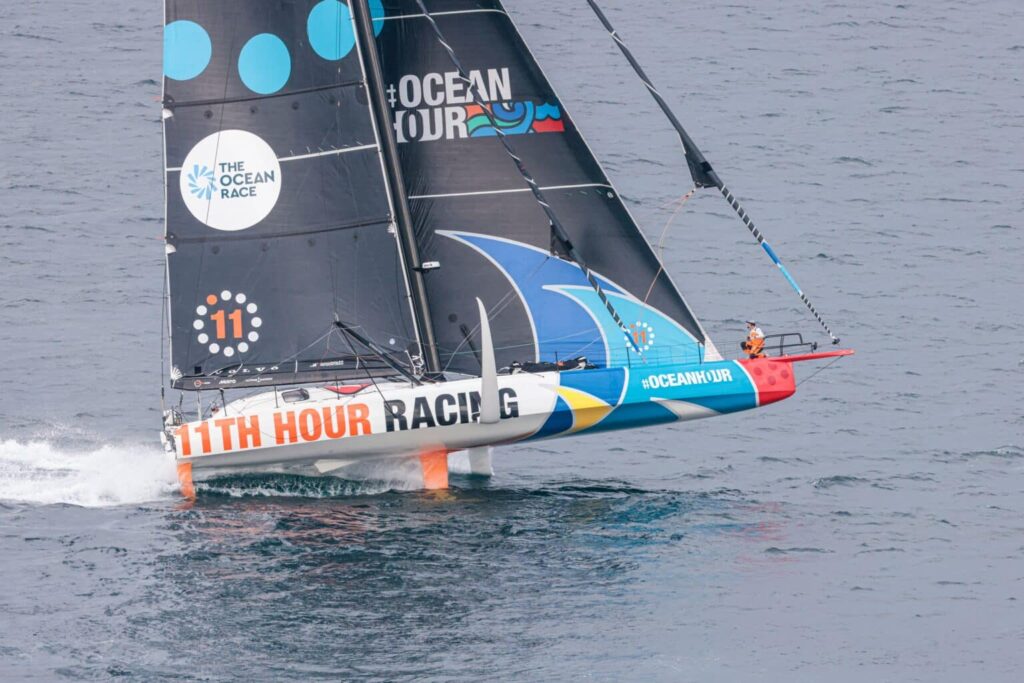 Watching from his apartment was skipper Charlie Enright (USA), who has been in isolation since he first tested positive for COVID-19, eight days ago. "It was a strong performance from the team today and we are pleased with a second place. It was up and down on the race course, but you can never count us out. Our focus now turns to the final six days of preparation before we set off on the first leg of The Ocean Race, direction Cabo Verde. For the last few days and hours we are now going to focus on the final tweaks, finding that extra 1% in our minds, our bodies, and on the boat. I'm looking forward to stepping onboard next Sunday and the start of the 50th edition of The Ocean Race."
11th Hour Racing Team Crew for Alicante In-Port Race
Simon Fisher (GBR) – designated skipper [replacing Charlie Enright for this In-Port Race]

Jack Bouttell (AUS/GBR)

Francesca Clapcich (ITA)

Justine Mettraux (SUI)

Amory Ross (USA)
In-Port Race Standings
1. Team Malizia, 5 points
2. 11th Hour Racing Team, 4 points
3. Biotherm, 3 points
4. Guyot environnement – Team Europe, 2 points
5. Holcim-PRB – did not finish, 0 points