11TH HOUR RACING TEAM WINS THE OCEAN RACE! FIRST US TEAM TO WIN IN 50-YEAR HISTORY
Genoa, Italy. Thursday, June 29, 2023
US offshore sailing outfit 11th Hour Racing Team has won The Ocean Race – the world's longest and toughest team sporting event. The Newport, RI-based team is the first US-flagged entry to win The Ocean Race in its 50-year history.
In unprecedented scenes, the crew heard about their win via a satellite phone call from team CEO, Mark Towill, as they delivered their 60-foot IMOCA, Mālama, to Genoa. This followed a redress hearing by the World Sailing International Jury which awarded the team four points for the final leg following a no-fault collision just seventeen minutes into the start of the final stage of the round the world race, which forced them to return immediately to port and retire.
The four points of redress put 11th Hour Racing Team three points ahead of Team Holcim-PRB in second place, with Team Malizia in third, Biotherm in fourth place, and GUYOT environnement – Team Europe in fifth. 
Quotes from the team and sponsor 11th Hour Racing
Skipper Charlie Enright (USA) – only American Skipper to lead a US team to victory in the race's 50-year history, commented, "We're immensely proud of the effort our team has put in, from top to bottom. I feel like it hasn't really sunk in yet, and I don't think it will until we hit the dock. We're very excited and appreciative and can't wait to be with everyone else.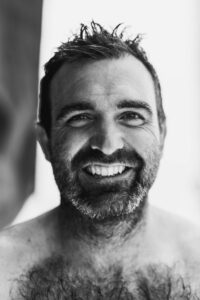 "One thing we like to pride ourselves on is never getting too high, never getting too low, and just working through everything. We say if you're not winning, you're learning, and this whole race, we've just tried to improve in every single area."
Trimmer Francesca Clapcich (ITA) becomes the first Italian to win The Ocean Race, sailing home to Genoa. "It feels pretty surreal still – it hasn't really sunk in yet. It's been a lifetime dream to firstly be part of the race, and now to win the race, and so it feels very special. The first time for an American team and the first time an Italian sailor has won the race – it means a lot to me – I'm Italian, and I live in the US – it's both of my worlds colliding together.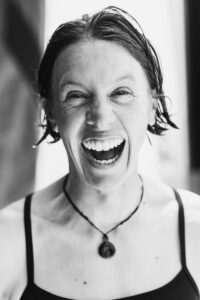 "This race is all about the people – the team that Charlie and Mark have been able to put together is just incredible, and that's a large part of the success of this team. Everything comes from great leadership, and that is what Charlie has shown all the way around, and even in the really hard moments, he's been able to keep the team together, and get them working harder and better to achieve our overall goal."
Navigator Simon Fisher is celebrating a second Ocean Race win, having taken the top spot on the podium back in the 2014-15 edition of the race. "The circumstances of this win are a little bizarre, but the news coming in this morning was a huge relief, and it is slowly sinking in that we have won the race.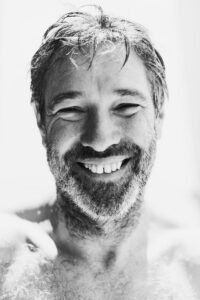 "Waking up this morning – we were all preparing ourselves for the decision, and the whole redress situation really hit home for us all. I have felt from the outset that as a team, we had done everything we could have done, everything in the right way on the race course, everything by the book in terms of what happened with the collision. It was always my belief that redress is destined for situations just like that, but honestly, you never know until you know, there is always a little bit of doubt. As much as I wanted to believe that the team would get the result we deserved, it was never a sure thing until the news was in. 
"Charlie has done a great job under what can only be described as a mountain of pressure. He has kept a cool, calm head, and stayed objective, and this speaks volumes about his leadership.
"I've done this race six times now, and it has consumed almost 20 years of my life. It's nice at this stage of my career that I can be involved with a campaign that's trying to do something more than 'just' be competitive and has a positive impact on the sport, the wider community, environment, people, and planet. That's really important to me. Winning is important, and it is what we all strive for, but personally, for me, I hold a lot of value in winning the right way and doing things the right way. And so, to win The Ocean Race with 11th Hour Racing, a team like this, with such a great group of people and a positive mission, is really incredible."
Trimmer Jack Bouttell (AUS/GBR) has back-to-back wins in The Ocean Race, having won in the 2017-18 edition. "For me, it has been a childhood dream to do this race, this big adventure. And to have won it back-to-back is an insane and incredible feeling. The Ocean Race is an incredible project – it takes a lot from you, but it gives a lot as well. These moments are pretty unique, both to live and to experience, and that's what attracts me back each time.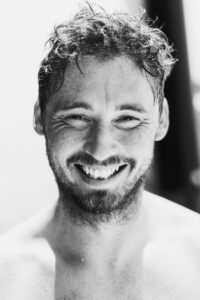 "I think what clinched it for us was that we remained consistent throughout the race. We had some pretty difficult moments, and there were definitely times when it wasn't perfect, but we got through them, and we were always learning and always improving. We kept consistency and motivation up and drove it hard all the way to the end."
Media Crew Member Amory Ross (USA), responsible for documenting the onboard story of the team, said, "It was surreal to hear the news on the boat, but for those of us onboard, this is the culmination of a long project, and there have been a lot of really good people involved. The feeling amongst the group right now is one of pride.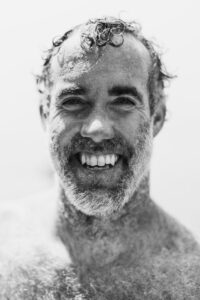 "Since the start of the campaign, back in September 2019, we have strived to go about everything we do the right way – both the sailing and race preparation, as well as our commitment to create change for ocean health. I'm incredibly proud to share  this moment with this group of people after going through so much together."
Co-Founder and President of title sponsor, 11th Hour Racing, Rob Macmillan said, "To be the first US-flagged team to win this storied race is an honor.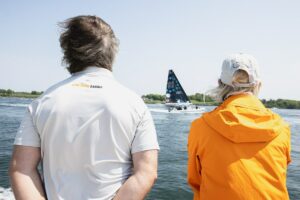 "I am so proud and grateful to every person on this team who made this dream a reality, showing outstanding resilience, integrity, and strength. More than ten years ago, we sat down with Mark and Charlie and created a list of ambitious goals – the first was to win The Ocean Race, and second on that list was to prove that performance and sustainability need to co-exist. So today is a win for the ocean, 11th Hour Racing, and the community of fans around the world. We all did it!"
Co-founder and CEO of 11th Hour Racing, Jeremy Pochman, said, "Congratulations and a huge thank you to the entire 11th Hour Racing Team and to each and every person who worked relentlessly for the past four years to get to this historic result.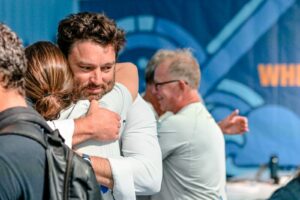 "Today's win is more than a sporting achievement; it's also a win for the ocean. In 2019, we set off to win The Ocean Race. Today, we won, and how we won matters. The Race organizers, the competing teams, the fans, the other sponsors – our community – all have joined us in this journey, at this 11th hour, to restore the health of our ocean. Our journey doesn't end here – our desire and determination to do more and to expand our work continues because when the ocean wins, we all win."
Wendy Schmidt, co-founder of 11th Hour Racing, president and co-founder of the Schmidt Family Foundation and Schmidt Ocean Institute, said, "This victory is an extraordinary accomplishment – but it's about more than a team winning a race.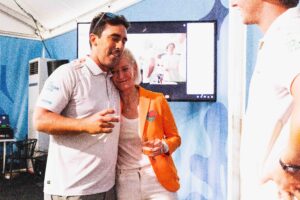 "We want to engage people in the bigger task of protecting our planet, of restoring ocean health because there is no life on earth without a healthy ocean. This race around the world is a symbol of that task, and we want everyone to be on our team. I am extraordinarily proud of the entire 11th Hour Racing Team and all they have overcome. They did more than sail around the world. They carried the message of sustainability, with the singular focus of restoring ocean health. Today, the real winner of this race is the ocean." 
11th Hour Racing Team overall crew list for The Ocean Race 2022-23
Charlie Enright (USA) – Skipper
Simon Fisher (GBR) – Navigator
Jack Bouttell (AUS/GBR) – Trimmer
Franck Cammas (FRA) – Trimmer
Francesca Clapcich (ITA) – Trimmer
Charlie Dalin (FRA) – Trimmer
Damian Foxall (IRL) – Trimmer
Justine Mettraux (FRA) – Trimmer
Pierre Bouras (FRA) – Media Crew Member
Amory Ross (USA) – Media Crew Member
The Ocean Race 2022-23 Final Overall Leaderboard
5 points = first; 4 points = second etc.
Note: Leg 3 and Leg 5 scored double points
11th Hour Racing Team – 37 points (4+3+3+3+5+10+5+4**)

Team Holcim – PRB – 34 points (5+5+5+4+0+8+4+3)

Team Malizia – 32 points (3+2+4+5+4+6+3+5)

Biotherm Racing – 23 points (2+4+2+2+3+4+2+4)

GUYOT environnement – Team Europe – 2 points (1+1+0+0+0+0+1+0)*
* GUYOT penalized -1 point for exceeding the permitted number of sails
** Given redress
In-Port Race Leaderboard
5 points = first; 4 points = second etc.
11th Hour Racing Team – 24 points (4+4+5+4+3+4)

Team Malizia – 21 points (5+3+3+5+2+3)

Biotherm – 16 points (3+0+4+2+5+2)

Holcim-PRB – 15 points (0+5+2+3+4+1)

GUYOT environnement – team Europe 10 points (2+2+1+0+0+5)
The Ocean Race 2022-23 Route:
Leg 1: Alicante, Spain to Mindelo, Cabo Verde
Leg 2: Cabo Verde to Cape Town, South Africa
Leg 3: Cape Town, South Africa to Itajaí, Brazil
Leg 4: Itajaí, Brazil, to Newport, Rhode Island
Leg 5: Newport, Rhode Island to Aarhus, Denmark
Leg 6: Aarhus, Denmark to The Hague, The Netherlands (with a flyby past Kiel, Germany)
Leg 7: The Hague, The Netherlands to Genoa, Italy