Reflections at Sea: Appreciating Our Blue Planet
As Thanksgiving approaches in the United States Onboard Reporter, Amory Ross, steps back from the day-to-day onboard routine to express appreciation for the oceans that give us life.
Two more days to go out here, and just less than 1,000 miles to Lorient. Once we start talking about ETAs and the end of the trip draws near, I often get a little reflective…
Everyone agrees this delivery feels longer than a usual 12-14 days at sea, I think mostly because we haven't had a race to keep us distracted and intensely focused, and because we've had a fairly casual crossing. There's been a lot of time to discuss the boat, the next race, the changing crew roles, etc, but not a lot of time pinned at 100%, and that's when the hours evaporate. It's also been a trip of anti-routines and anti-rhythms, and that has contributed, too.
But it has been a while since I've spent this much time on a boat. Really, since the last Volvo Ocean Race, which I only joined for one leg, mid-race. I have forgotten the privilege of being surrounded by the sea, the isolation in its expanse, the admiration for its power and ability to change, and for the complete and healthy disconnect that several weeks away from our digital lives can offer. I'm really happy to be back, especially with such a great team and cause.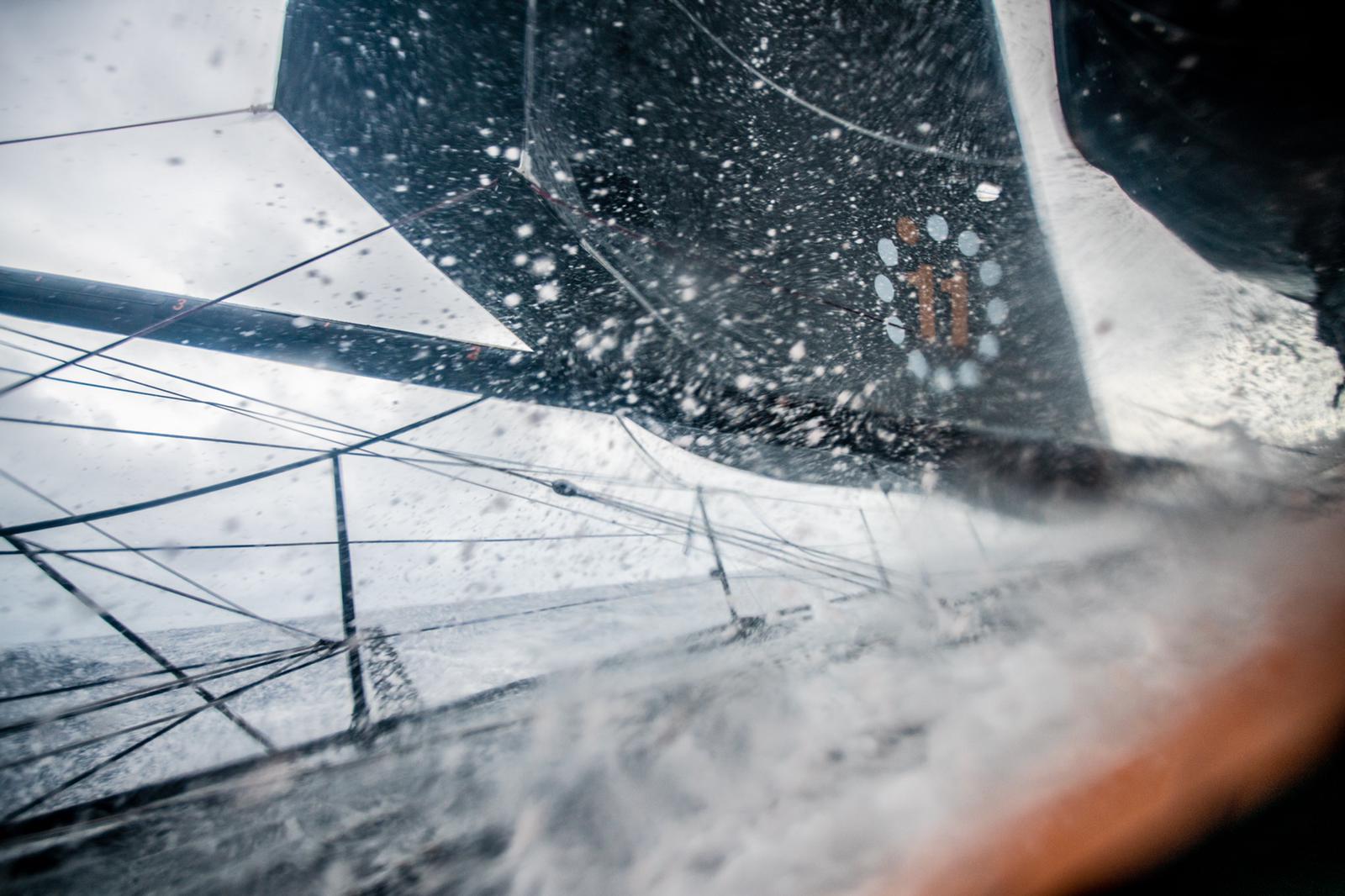 Some people are naturally drawn to this race because they are competitive. Some, for the unhinged adventure, some for the personal challenge and reward. For me, it's a little bit of all of those things, but I also love to share the stories. This will be my first race I get to spread a message that I strongly believe in, and that's the value of living a sustainable and environmentally conscious life, inspiring others to do the same, while also highlighting the importance of our oceans and everything that lives in them.
This is a blue planet. Earth is mostly made of water and so far we are alone in the universe because of it. We who are lucky enough to know the ocean's value intimately, take it for granted, and those that haven't yet discovered it, surely must. We cannot exist without them and they are in a time of desperate need. As we race across the seas, pushing boundaries of sail like so many have done before us, I hope to spend the next years sharing their beauty, splendor and significance.
Thanks for joining the team on the trip to Brazil and back, and we're all excited for everything to come. Stay tuned!