Exposure OLAS Lights the Way for 11th Hour Racing Team
Setting sail with more safety and performance on board, 11th Hour Racing Team has partnered with Exposure OLAS as official supplier for lighting equipment and onboard location alert systems

.
Reliable marine lights and location alert systems have become a crucial asset to modern yachting equipment, keeping crew members safe while ensuring rescue missions are conducted as fast and efficiently as possible. 
11th Hour Racing Team will be equipped with Exposure OLAS' industry-leading lighting solutions and marine safety products, ranging from high-performance headlamps and overboard torches to emergency strobes, used in shoreside maintenance, coach boat safety, and of course, competitive offshore races. The team will also be trialling Exposure OLAS's overboard location system.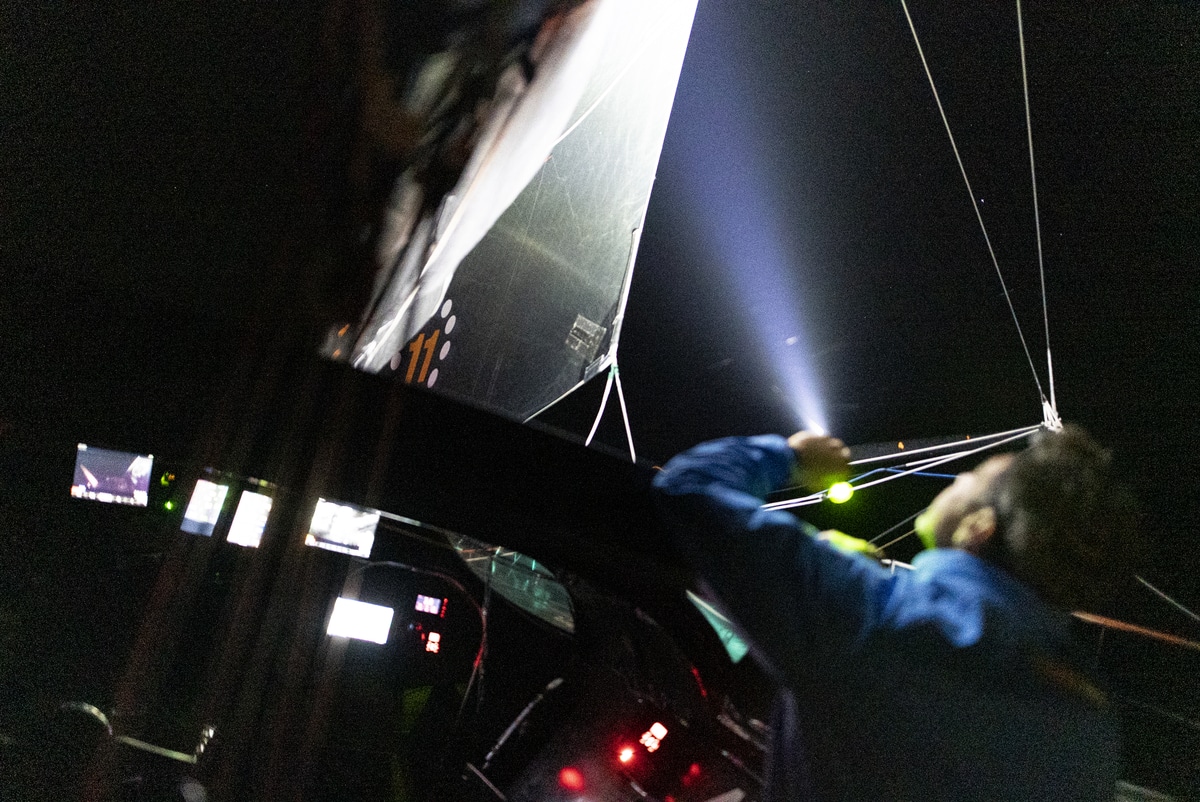 "When we're racing we frequently face extreme conditions and have split seconds to react when unexpected things happen. Despite meticulous preparation and training, you can never completely rule out accidents – a sudden change of weather, an undetected obstacle – and with Exposure OLAS, we have found the perfect partner. Providing the Team with premium gear and innovative solutions, they also share our vision: enjoying the ocean in all its force, while working to adopt mindful practices to protect it for generations to come." 

11th Hour Racing Team CEO, Mark Towill
A sister company to Exposure Lights, an established manufacturer of lighting solutions for outdoor activities such as cycling, Exposure OLAS is specialized in marine equipment and constantly evolves its product line through research and development. 11th Hour Racing Team will work closely with the brand to help develop and implement a full-scope sustainability policy. 
Damian Foxall, 11th Hour Racing Team's Sustainability Manager explains:

"Our mission is to improve ocean health by driving positive change in the sailing community and beyond. We have set ambitious goals that we can only reach if we collaborate closely with others, including our partners and suppliers. As a team with sustainability at the heart of all our operations, it is important that our partners also have strong credentials in this space. Exposure OLAS shares our vision and has embarked on their journey to become an example for sustainable practices and product development. We will collaborate closely with their team, providing them with expertise, mentoring, and useful resources, such as our Sustainability Toolbox,  to help them expand their initiatives.  Starting by assessing their production cycles and internal processes, we look forward to supporting them as they work to establish their own sustainability program." 
Based in West Sussex, England, the company designs, develops, and manufactures their products in Great Britain,to meet the highest quality standards while lowering their carbon footprint through shorter supply chains and local sourcing wherever possible. All Exposure OLAS products come with rechargeable batteries, which help to reduce waste, water and air pollution. Exposure OLAS also offers reusable packaging and an extensive repair service in order to extend product life, rather than replacing damaged goods with new ones. 
Tom Harrop, Brand Manager at Exposure OLAS confirms:

"Our products are designed to last and withstand the elements, no matter how tough the conditions. At the same time, we strive to improve all our internal and external processes in order to become a leader in sustainable sourcing and manufacturing, and protect the environment. With our new partner 11th Hour Racing Team, we are confident we can raise the bar and set new standards in our industry."
11th Hour Racing Team is currently based in Brittany, France, and building the first IMOCA 60 designed for fully crewed racing while training in anticipation for four major offshore events in 2021. At the end of May, the Team will compete in The Ocean Race Europe, a four-week long tour from the wild Atlantic coast, through the Mediterranean sea, and finishing in the Italian port of Genoa, for both IMOCA 60 and VO65 teams. Then in August, the team will line up for The Rolex Fastnet Race, before competing in The Défi Azimut in September, and finishing the year with the Transat Jacques Vabre race from France to Martinique.