MerConcept and 11th Hour Racing Team Announce Strategic Partnership
MerConcept, the French offshore sailing company founded by sailing legend Francois Gabart, and 11th Hour Racing Team, headed by leading American ocean racers Mark Towill and Charlie Enright, announced a strategic partnership today.
The two sides will work closely on technical and performance aspects of the 11th Hour Racing Team, and will collaborate on legacy projects in France, including 11th Hour Racing grants to the Station Marine de Concarneau and the Explore research incubator.
The Gabart-led consultancy has worked with offshore sailing programs for over a decade as technical and performance partners, developing cutting-edge boat technology, new systems and training programs to prepare a sailing team for an array of racing campaigns.
"We have a huge appreciation for the approach that Francois and MerConcept have with developing race teams, working alongside sailors and making them faster," said Towill, speaking today from an event in Nantes, France. "Partnering with MerConcept puts us at the heart of the sailing valley in Brittany, both for training and technological advancements as we continue to lay the foundation for our campaign in The Ocean Race for 2021-2022."
11th Hour Racing, based in Newport, RI, establishes strategic partnerships within the sailing and maritime communities to promote collaborative, systemic change benefitting the health of the ocean. It will apply its extensive know-how to work with MerConcept on developing new ideas and drive change within the sailing industry.
"Our livelihoods and our passions are tied to healthy oceans, and focusing on the discovery and promotion of sustainable practices across our sport and industry, is one of our top priorities," said Rob MacMillan, Co-Founder and President of 11th Hour Racing. "Collaborating with MerConcept offers the opportunity to forge a powerful alliance with key players in the world of ocean sailing — developing a nuanced understanding of key environmental issues and investing in tangible solutions."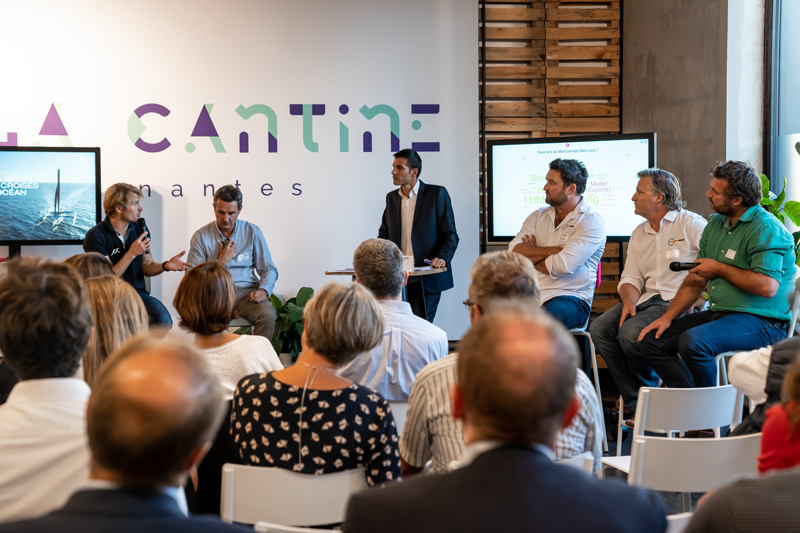 Team Grantees Announced
As part of the legacy grants project developed and implemented with Towill and Enright during the 2017-18 Volvo Ocean Race, 11th Hour Racing will collaborate with MerConcept to engage and invest with community partners in France working on ocean health and marine technology projects. 
The first two grantees have been designated including the Station Marine de Concarneau — part of the Muséum National d'Histoire Naturelle and the world's oldest marine research facility dating back to 1859 — and the Explore research lab founded by French sailor and activist Roland Jourdain. 
"Charlie and Mark are great sailors, with another sailing culture, another approach, and it's a pleasure to work with champions like them," said Francois Gabart, founder of MerConcept and a past winner of the Vendee Globe. "Beyond the sports project, MerConcept will collaborate with 11th Hour Racing as an organization given their experience on sustainable development in order to transform the maritime industry."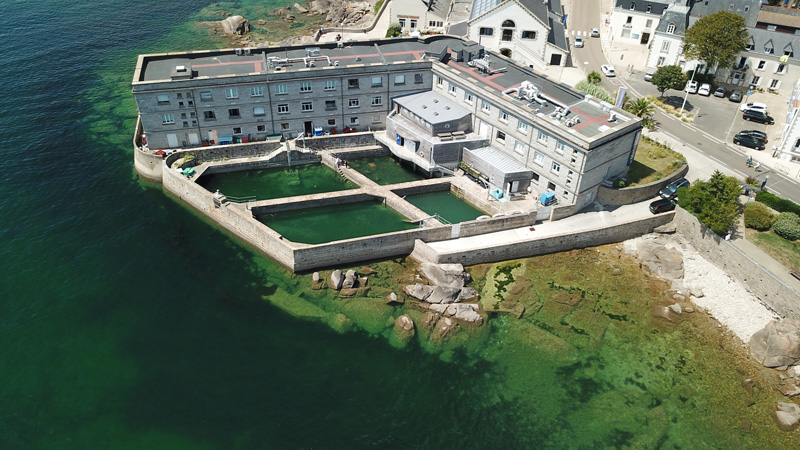 Training out of Brittany, France
While partnering with MerConcept, the 11th Hour Racing Team sailors and crew plan to spend time training out of south Brittany, France.
"This is a fantastic place for us to set up a base as we prepare for the Transat Jacques Vabre later next month and other races next year," said Towill of his team's ties to France. "Southern Brittany has some of the most ideal conditions for offshore training and a wealth of know-how in ocean racing that we hope to take in. This technical and performance partnership is one of the most important boxes we can check off, as we slowly put together the pieces for another Ocean Race campaign in a few years."
11th Hour Racing's first big test is the Transat Jacques Vabre from Le Havre, France to Salvador, Brazil — the old coffee route as it is called in France — that begins on October 27, 2019. Charlie Enright will skipper 11th Hour Racing Team alongside French sailor Pascal Bidegorry, who won the 2015 Transat Jacques Vabre with Gabart and was the navigator on-board the winning Dongfeng Race Team in The Ocean Race in 2017-18.