Get to know our Boat Captain – James 'Irish' O'Mahony
This Q & A with Boat Captain, James 'Irish' O'Mahony, is the first in our series highlighting 11th Hour Racing Team members throughout the rest of the year. Check back regularly to 'Get to Know' a new personality each month!
Number of Years in Sail Racing:
Past Sailing Teams/Campaigns:
2014-15 Abu Dhabi Ocean Racing, 2017-18 Vestas 11th Hour Racing
Q: Tell us a little about the most recent sailing race campaign you're just coming off before joining 11th Hour Racing?
JO: "I worked on Vestas 11th Hour Racing in 2017-18. That was a very cool campaign to be part of. I came in a few months before the start of the race and in some ways it was a last minute call-up. It was quite different then my first time working with a team in 2014. Both teams had the aim of winning but had very different approaches and it was also my first introduction around the important issues facing our industry and our sport around sustainability. We had really strong performance early on and building on the experience that I had in my first Volvo, it was really a positive. Of course, we had some setbacks and the biggest challenge we faced was shipping the boat from China to New Zealand in order to get back to the start line. It was a massive effort with huge teamwork needed and everyone had a huge part to play. But we managed to get it to the yard and repair the boat in six weeks. Just pure team effort all around."
Q: So can you expand on what your role with 11th Hour Racing as Boat Captain means for those that might not be as familiar?
JO: "So basically the boat captain makes sure the boat is in absolute best condition it can be for racing. I am essentially responsible for getting the boat ready for racing. There are multiple departments involved, so I am coordinating the job list and making sure everything is good to go. It's a big coordination job among departments whether that's electronics to the sail program to foils. And when there's a problem you have to trouble-shoot with that department. 
Q: You have a Master of Engineering in Yacht and Small Craft Design from Southampton University — when did you first realize that sailing and racing yachts was going to be a career for you?
JO: "Rather bizarrely, I originally wanted to study architecture. It wasn't until I first set foot in a sailing boat at age 16 — a little later perhaps than most people in this sport — that I quite liked merging the design aspect with the sailing. That's what led me wanting to go to Southampton. It was a bit out of the norm for most Irish. They don't generally leave Ireland to go to university elsewhere, but I sought out the program in Southampton and was the only one in my class to leave Ireland after high school."
Q: Tell us a little about  the focus for that Masters degree – what kind of course load and is it more theoretical or practical applications?
JO: Basically for that four-year course, the first two years is almost like a general engineering degree. You share most of your classes with civil and aerospace engineers. By year three is when we started focusing on yachts, boats and ships. During my studies, I designed a 99-meter pleasure yacht, a 399-meter cargo vessel and also designed a racing boat and a rib. You've got to design them all yourself and you spend a lot of time on Autocad and Excel. Very hands on in the design approach. But it's also theoretical because there is a lot of number crunching. Both my dissertation and my masters were hands-on: repairing damaged composites and the group masters program was about designing a composite submersible to go down the Mariana Trench, which is 10,994 meters deep.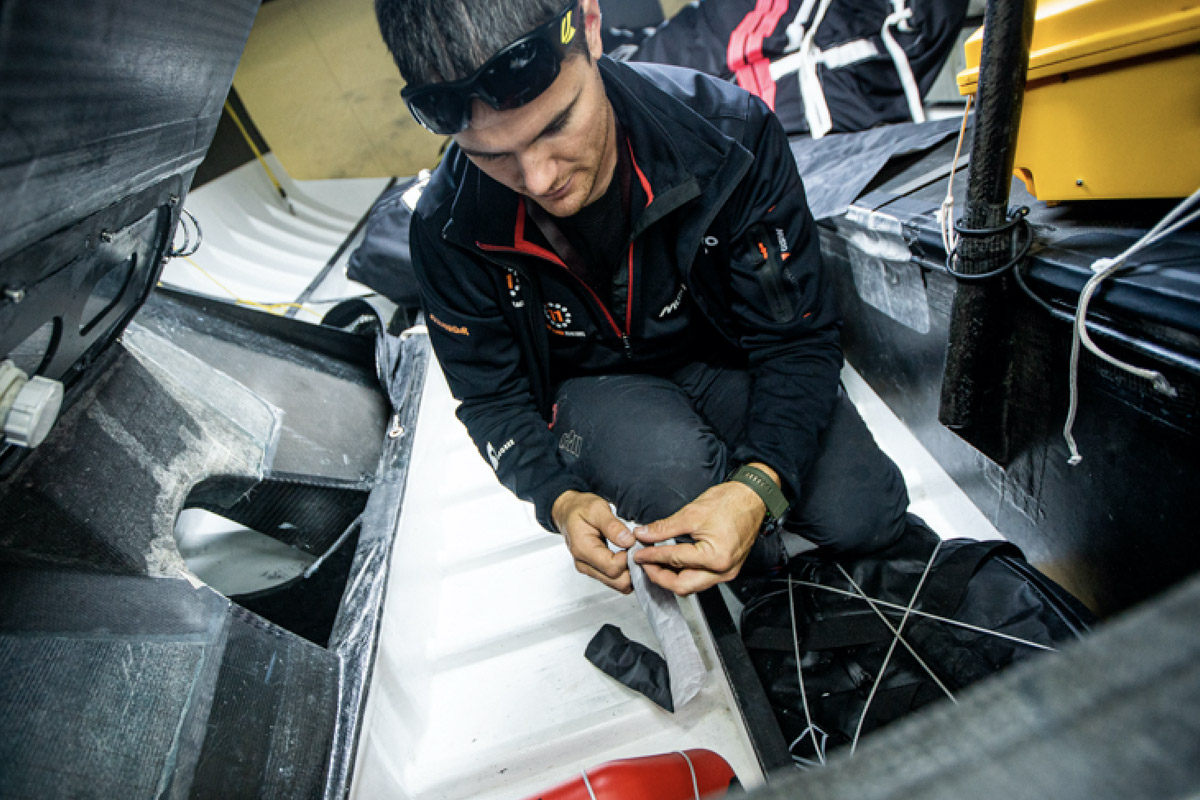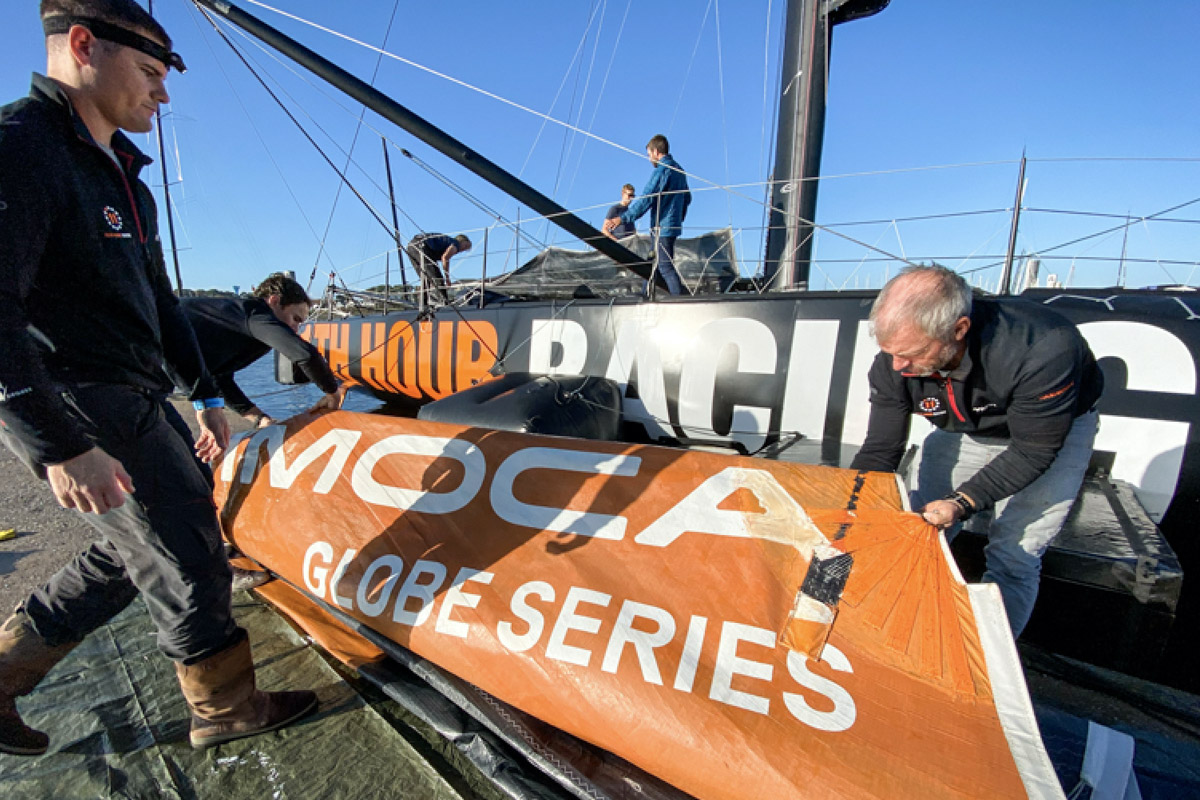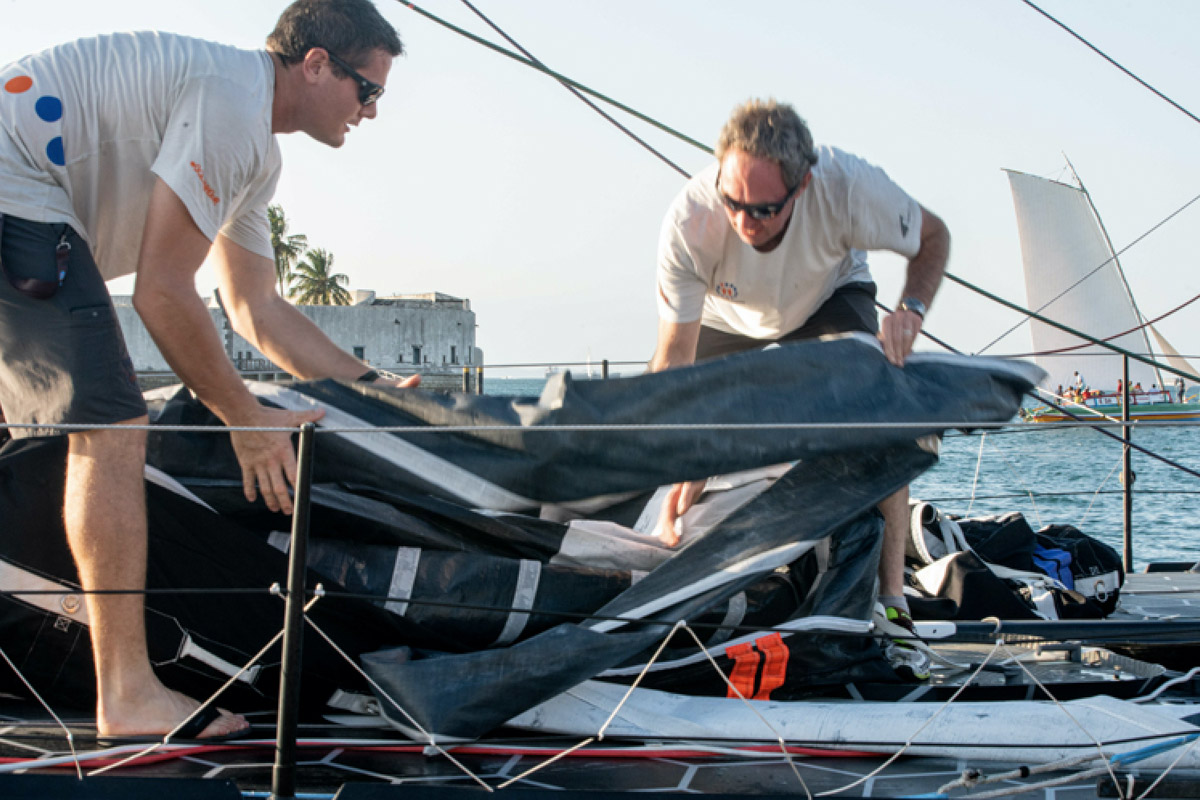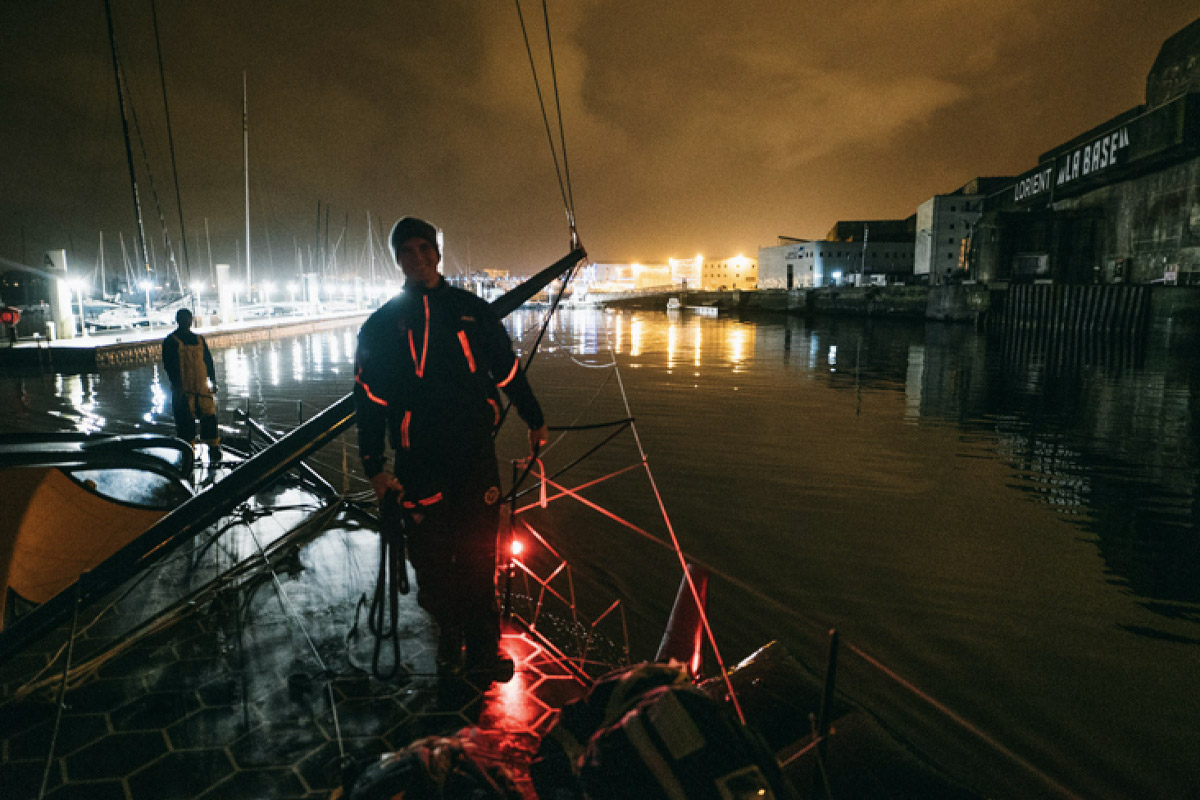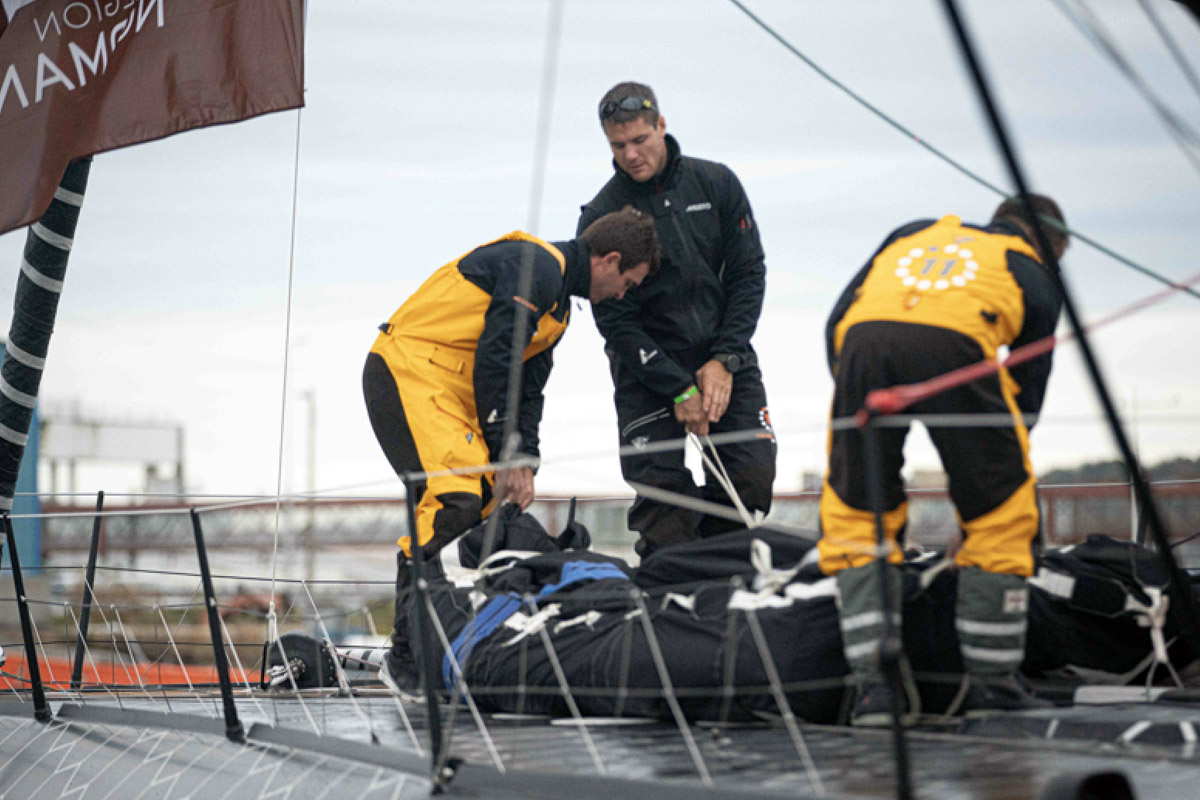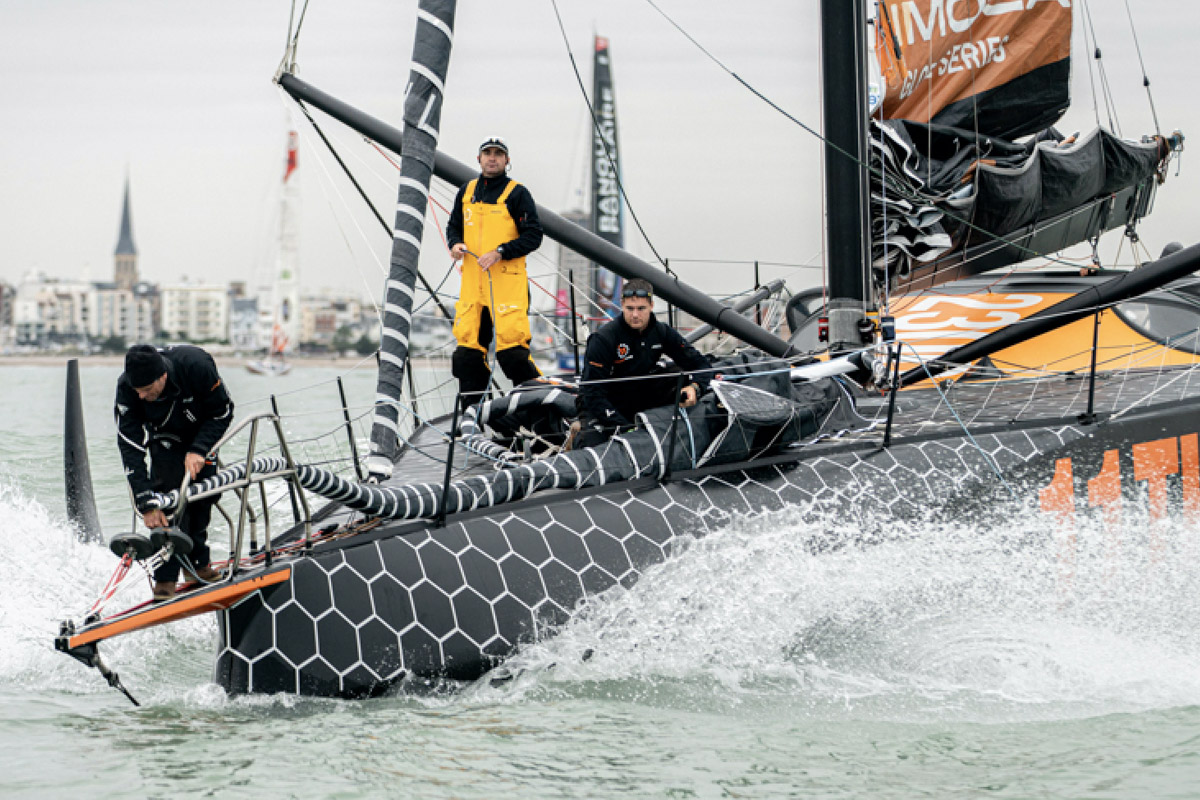 Q: Then it sounds like you liked to draw or tinker a lot with machinery when you were kid?
JO: Actually not at all. We used to go down to quite a rural area in southwest Ireland called Crookhaven. When I was like 10, I would work at the local shop and bar and I spent most of my time working there, keeping the shelves stocked, serving people, cleaning. I was always kept busy that way and with that came a lot of learning. The owner of the bar would serve fresh shrimp and would send me down to the waterside to fetch them from the traps. I was seaside, with lots of boats and ribs around, and I was always working with my hands so that's probably where it all started.
Q: So what's the deal on the nickname Irish that everyone calls you. We know what it means but when did it start?
JO: Literally it was the first day of University at Southampton and it was the first big party night. Most of the people couldn't understand me — I arrived with a really thick West Cork accent. So I had to talk a little slower even and after that I was just known as the "Irish" guy. It stuck ever since and now a lot of people have to actually ask me what my real first name is because they've only ever heard "Irish".
Q: What's been your go-to activity during the recent lockdown?
JO: I'm quite lucky, I have a home gym. I've been doing crossfit for over a year now so that keeps me pretty active and it has been a big focus for me. It keeps me fit… dumbbells, barbells, rowing. And working on all the technique for cross-fit while I have this time has certainly been something that has kept me going. 
Q: What are you most excited about for the next Ocean Race and is there a particular stopover you are most looking forward to?
JO: "Really excited to see the new boats – the new fleet. It's so exciting that the box rule back like it used to be [the box rule specifies that the boat design has to have maximum measurements/length "within a box" but the rest of boat is free to have its own design]. It opens up the race to so many new concepts, weight optimization and other design elements, so I'm really looking forward to seeing the designs at the startline. As for the stopover — that's a really tough one — there's probably two. Cape Town is absolutely stunning with a super waterfront and amazing food. It's great to wake up and run up Table Mountain and then head in to work. Just wake up and go. Auckland is also great and has a lot of the same traits to Cape Town — but Cape Town is just a bit more raw.