Get to Know Justine Mettraux
She was only a few months old when she first took to the water on board her parents' boat, and this Swiss sailor has never looked back. We catch up with Justine Mettraux, co-skipper on 11.1, to find out about her goals for this year and beyond.
Position with team:

Co-skipper with Simon Fisher

Hometown: 

Geneva, Switzerland

Current residence:

Lorient, France

Started Sailing

Joined her parents on their boat when just a few months old, but started competing as a teenager

Past Ocean Race Campaigns
Team SCA (2014-15)
Dongfeng Race Team (2017-18)
Q: You come from a sailing family and your four siblings are also professional sailors. Tell us a bit about that…
Justine Mettraux: I started sailing with my parents on Lake Geneva on the small family boat we had. As you say, all of us have turned into keen sailors, I suppose because we have always been on the water.
You'd think we'd all be super competitive with one another but we're not. We're actually really supportive of each other. It's nice to have a passion that we all share. Sometimes we have the chance to sail together and we always seize those opportunities. I sailed with my sister, Elodie, onboard Team SCA in their 2014-15 Ocean Race campaign. When we're not sailing together, we all follow each other's projects. I'm their number one cheerleader!
Q: You've sailed with 11th Hour Racing Team before, on the training run from Newport, RI to France. What did you learn and what were your favorite moments?
JM: There was a lot for me to learn, as I had only a few days of experience sailing IMOCAs at this point. I really began to understand how the boat works, but there's so much more I need to improve on. We didn't have every weather condition, and we didn't do every maneuver, so there's still a lot to do until I'm fully up to speed with sailing the boat.
My favorite moment had to be watching the big sea state close to the Azores… but I have to admit that it wasn't the moment we felt safest!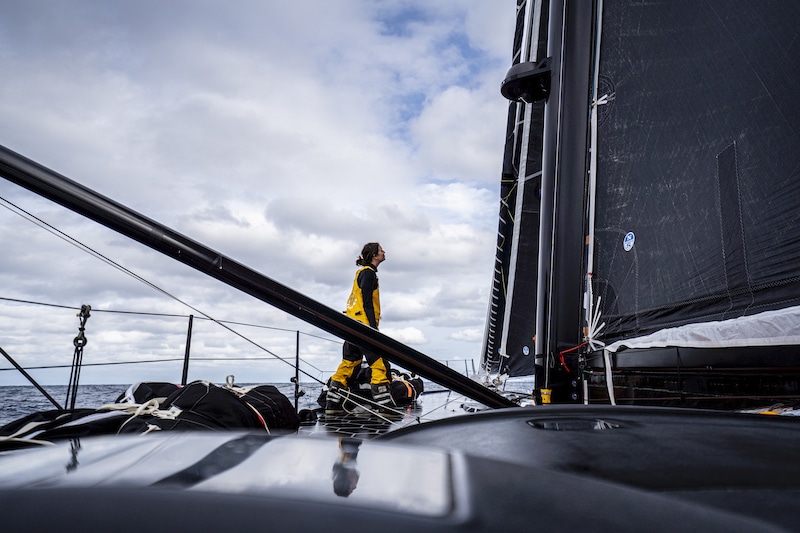 Q: You'll be sailing with SiFi (Simon Fisher) this year. What are your hopes for your pairing?
JM: Well, you train and race with the aim of doing your best! SiFi has a huge amount of experience in ocean racing, so I'm going to have my work cut out this year as I strive to keep up. I'm keen to be a good teammate!
Q: You have experience of sailing solo and SiFi has experience of fully crewed racing. How is this going to affect how you work together on the boat?
JM: We're each bringing our own knowledge and experience to the table, so it's going to be an interesting season with a lot of learning from one another. SiFi has more experience than me overall, and more experience on 11.1. I'll be taking it all in, as well as helping him manage the short-handed sailing side of things.
SiFi is such a good navigator, and that's definitely a big help when you're sailing double-handed. Navigation takes a lot of time, but I'm lucky enough to be racing with someone who's used to doing it. He'll be able to understand the weather easily and, hopefully, we'll make some good decisions based on his knowledge and interpretation of the weather systems. Strategy plays a huge part in a sailor's success – having SiFi on board definitely boosts our chances of doing well.
Q: The next Ocean Race will be your third. What draws you back to the race each time?
JM: The whole set up of the race! The length of it, the fact you have the opportunity to spend so much time at sea, all over the world, the learning. It's everything! I also love the human side of it – working as a team, pushing each other to do your absolute best in the toughest situations.
I'll never forget the win I had with Team SCA in Lorient, but the race is about so much more than winning. My fondest memories are of special moments at sea, with beautiful light, tranquil seas, when you're really at peace. Those are the times that stick with you.
It's not like any other race out there. Once you've done it, you'll never forget that experience.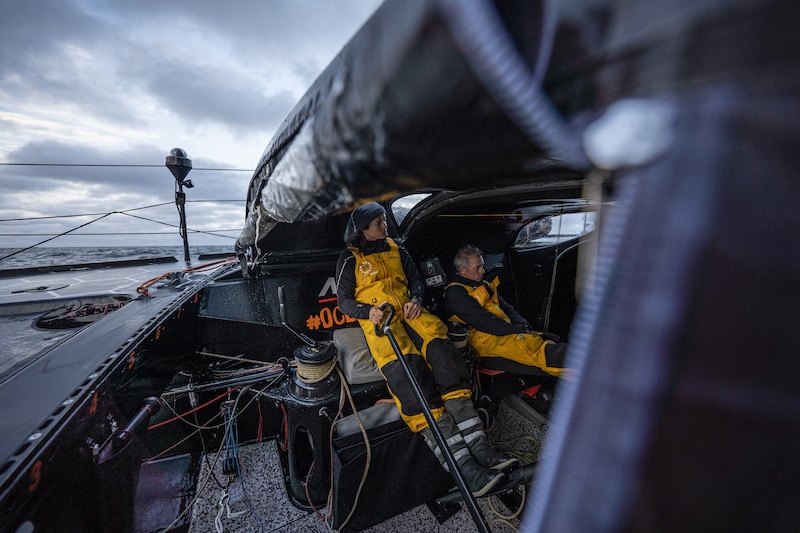 Q: You've been a passionate advocate for women in the sport of sailing – what is your advice for those looking to come into the sport?
JM: Sailing has so much to offer. There are so many circuits, different types of boats, navigation, crew configurations… there's something to fit everyone. It's one of the few sports where women are equal to men, and we should really seize the opportunity to participate where we can.
Q: What inspires you most about the Team's sustainability mission?
JM: It's something I've always been passionate about. I'm constantly trying to lessen my consumption, make better choices, travel in a more sustainable way to have less of an impact on the environment. I'm so pleased that I'll now be sailing for a sponsor that shares the same values. I know I'll continue learning, improving, and striving to live in a way that actually benefits our planet.
Q: Your sights are set on the Vendée Globe 2024 – what is it about the race that appeals to you the most?
JM: When you've been focused on solo sailing, the Vendée Globe becomes the ultimate goal. You're on your own for nearly three months – only you are responsible for your wins and losses. It's a huge undertaking but such an incredible challenge!
I saw Charlie Dalin just the other day [who took line honors in the Vendée Globe 2020/21] and we spoke a bit about the most recent race, and how it was for him. I've been trying to let all Vendée sailors rest though, so I haven't spoken to them in detail about their experiences – I didn't even call my friend Isabelle [Joschke], I just sent her a text! I'll speak to them all properly when they've had a break.
Q: Where is your favorite place to sail?
JM: I really enjoy sailing in Brittany. The landscapes are beautiful and we get such a variety of conditions here – the currents, the wind effects. It's the perfect training ground. Still, I always love to sail on Lake Geneva when I can.