Horrendous Sea State in Bay of Biscay
The crew of 11th Hour Racing are in the final few days of their transatlantic crossing from Newport, RI to France and the conditions are tough. Upwind, in 44 knots of wind at dawn, the conditions are taking their toll on the crew as they cross the Bay of Biscay. On board media manager, Amory Ross (USA), sent us this update.
Transatlantic Day 9
Date: November 5, 2020, 10:00:00 UTC
Position: 045° 38.314, 005° 56.476W
Course: 12°
Boat speed: 12.0 knots
Sea State: Horrendous, 4-6 meters
Temperature: 15°C at 0m above sea level, Sea temp 18°C
The latest bet onboard is whether the average wind speed for this trip will start with a 2 or a 3. I'm firmly in the 3 camp after what was probably the windiest night of the crossing. Definitely the worst sea state…
Since weaving downwind through two massive North Atlantic lows, feeling 50+ knots of wind in each, we ran straight into an unavoidable third that exploded off Finisterre to greet us at the notorious Bay of Biscay. Unfortunately, this time we are upwind, 44 knots on the nose at sunrise, and it adds an additional 48 hours onto our journey at the final stage.
A tough night for everyone
I can't speak for everyone else trying to sleep, but I spent most of the night wondering whether Musto makes mouth guards and the name of a good chiropractor. "I'm only slightly more tired than when I went to bed," said Rob [Greenhalgh (GBR)], climbing out from behind his lee cloth. It was a tough, tough night, but not without a silver lining.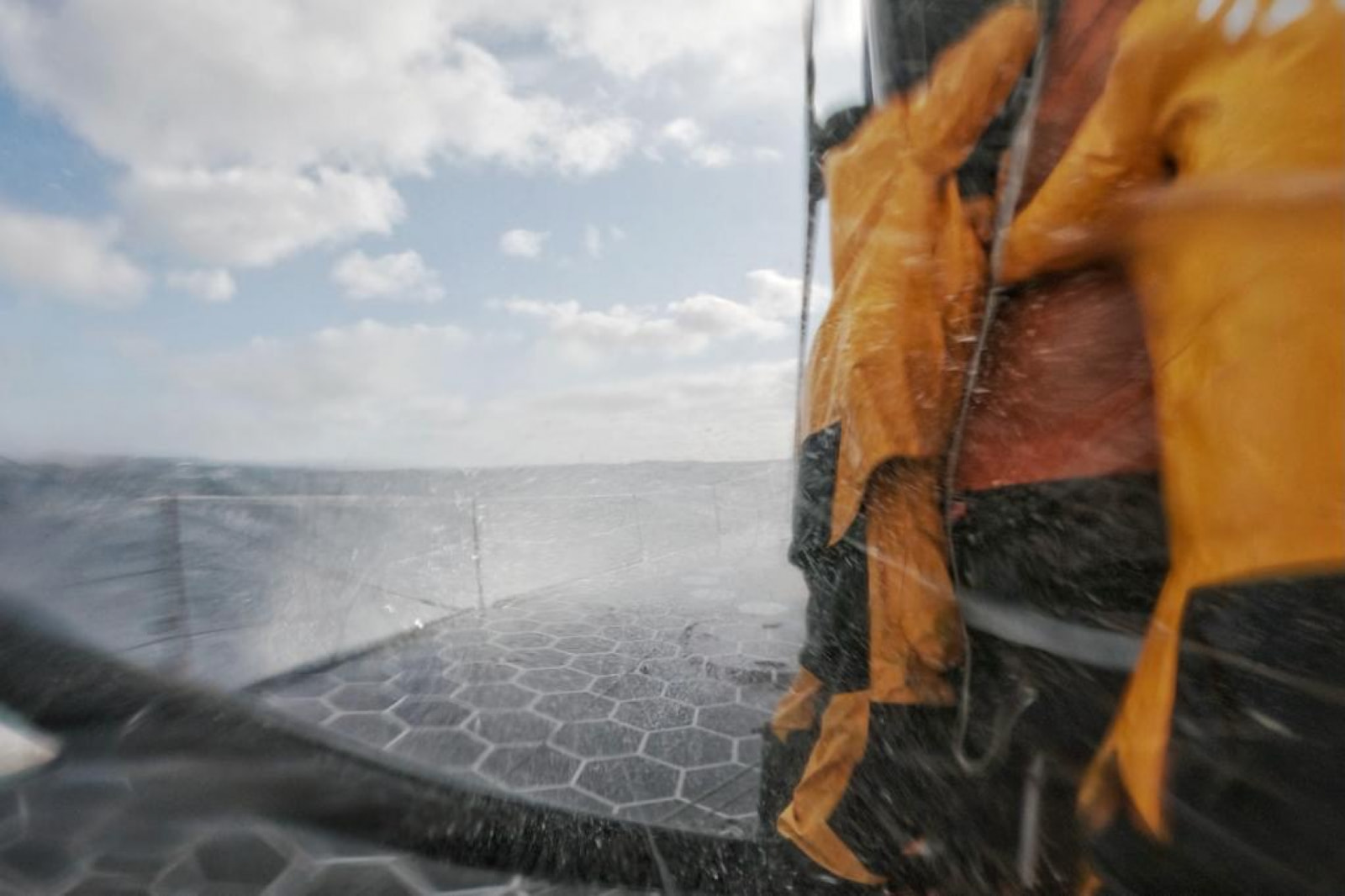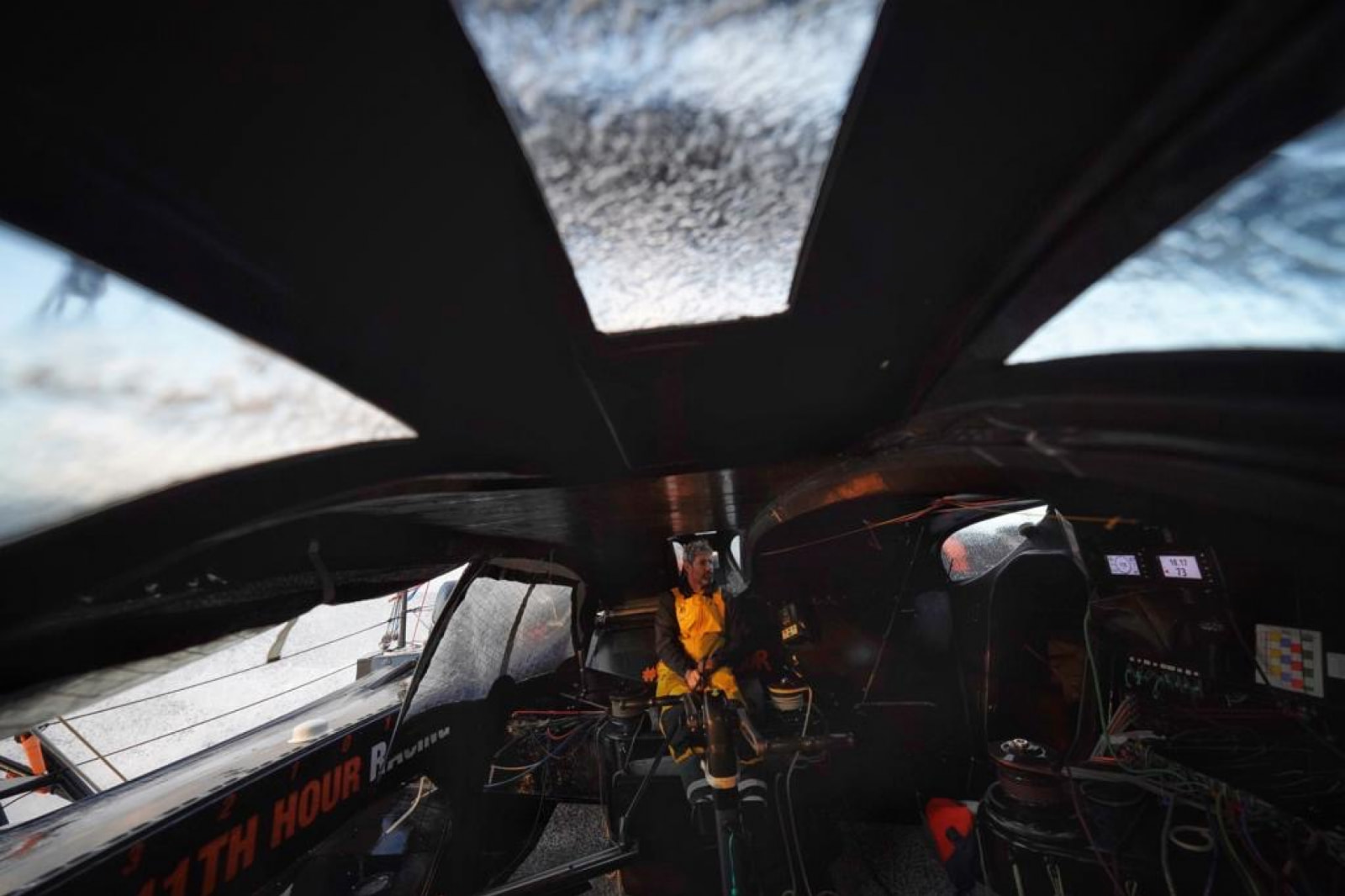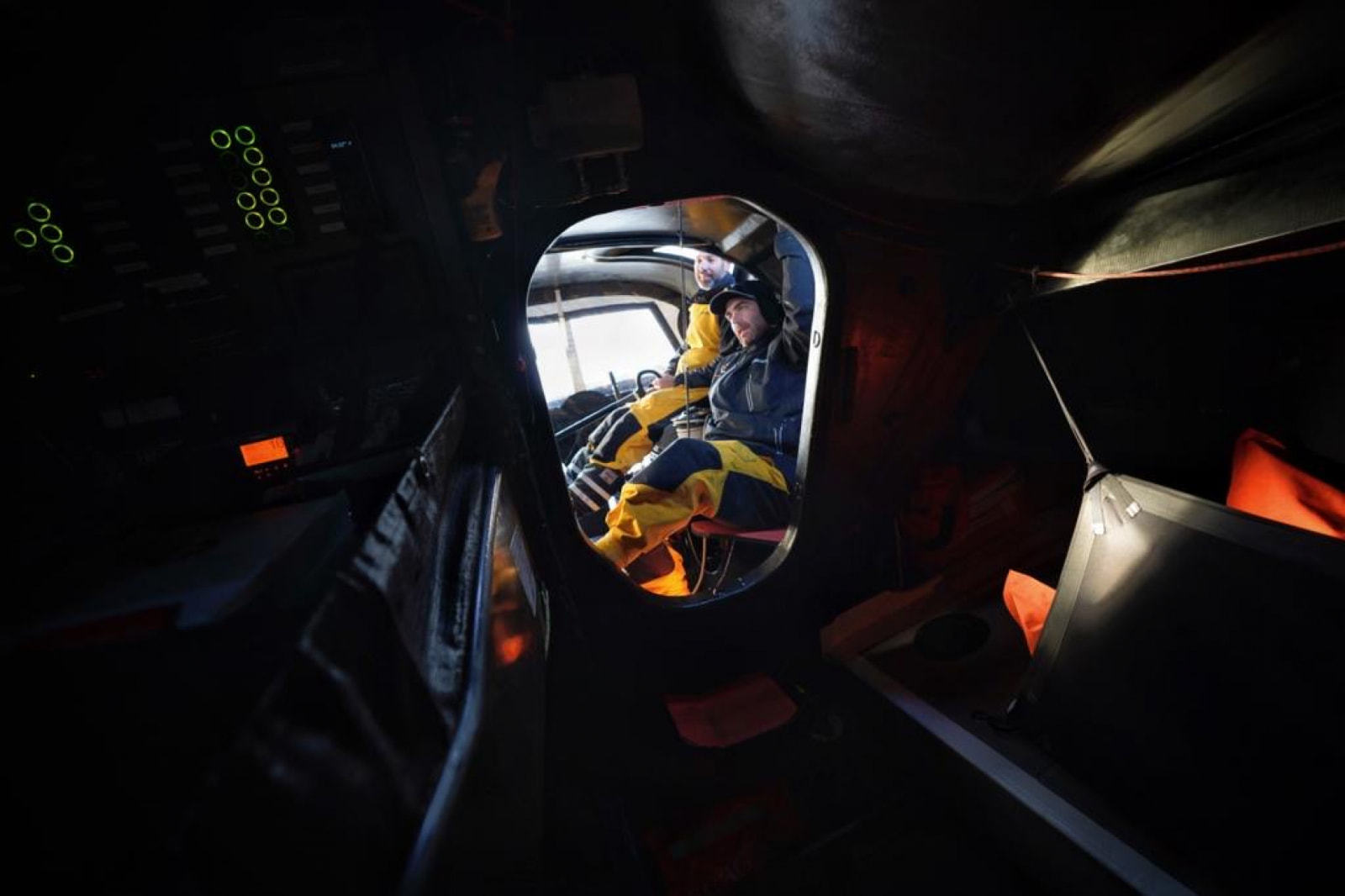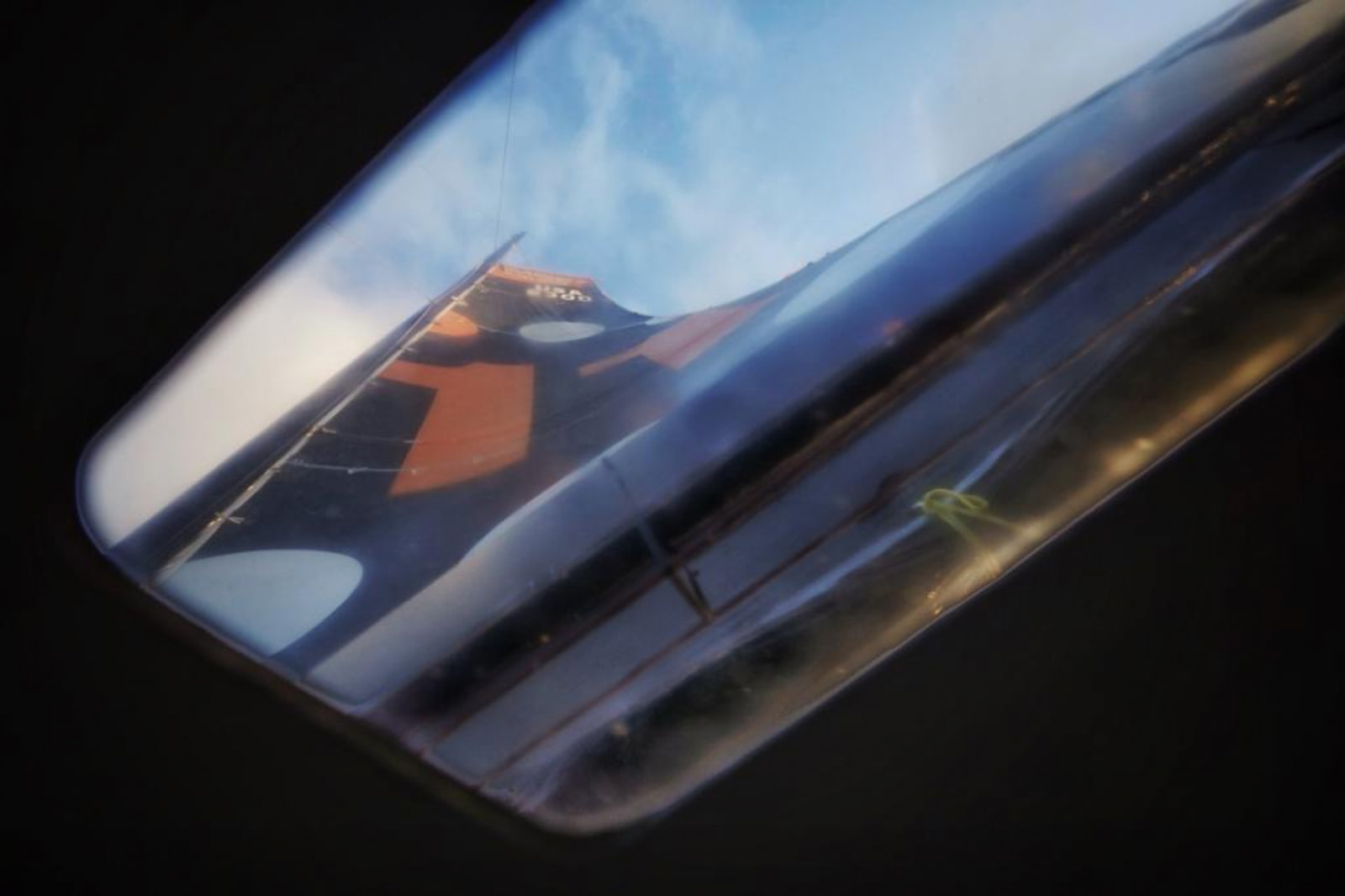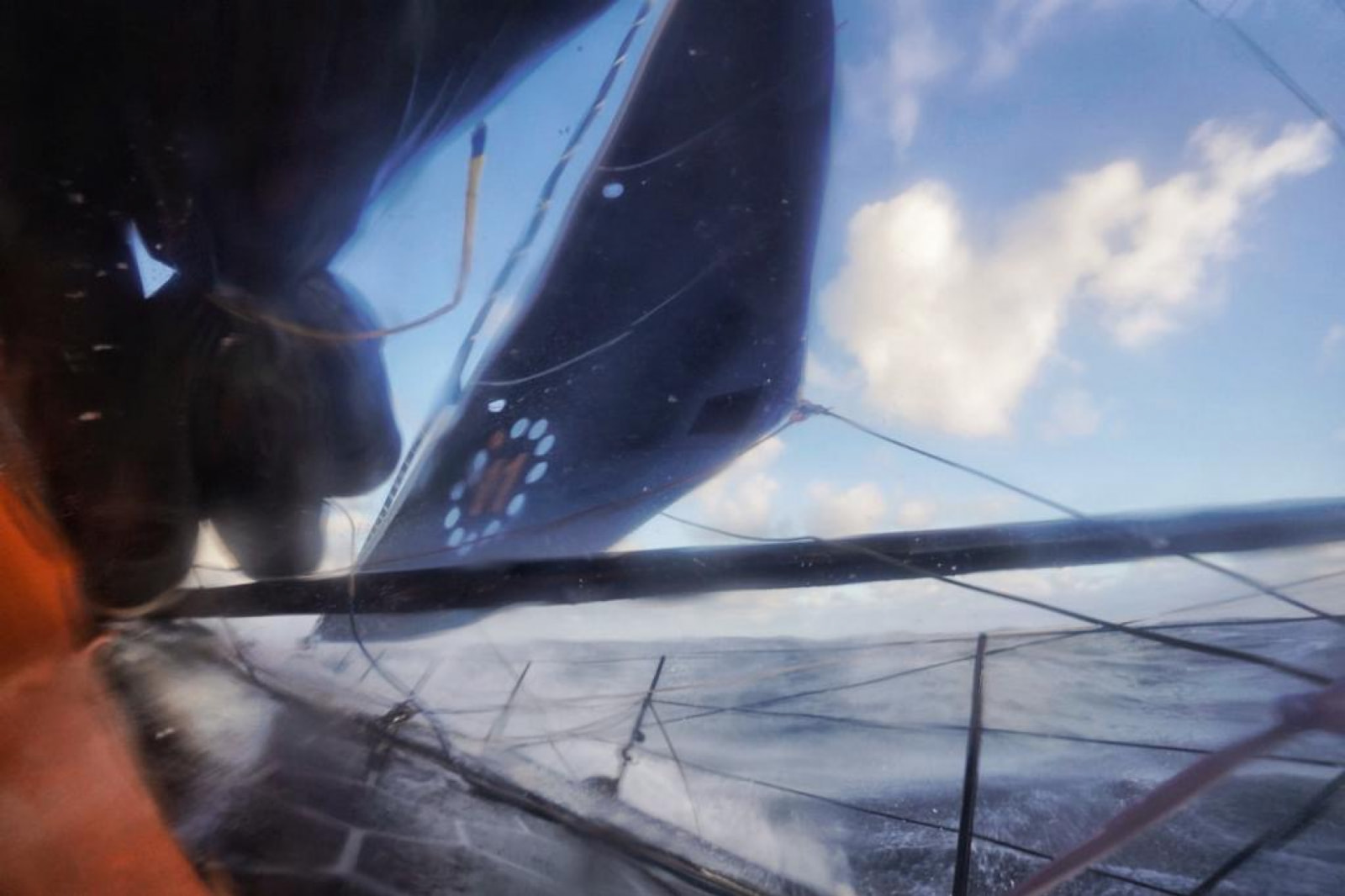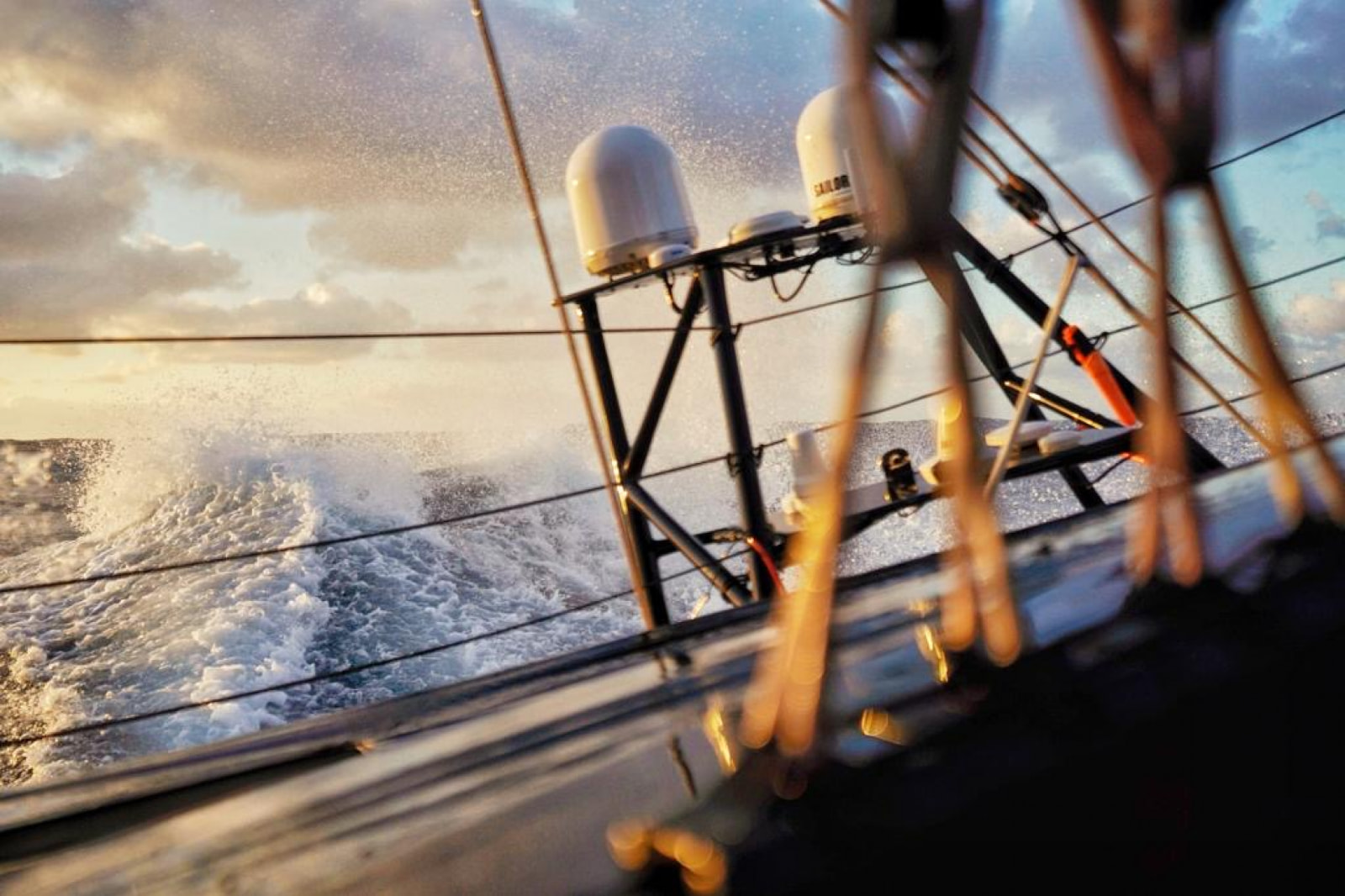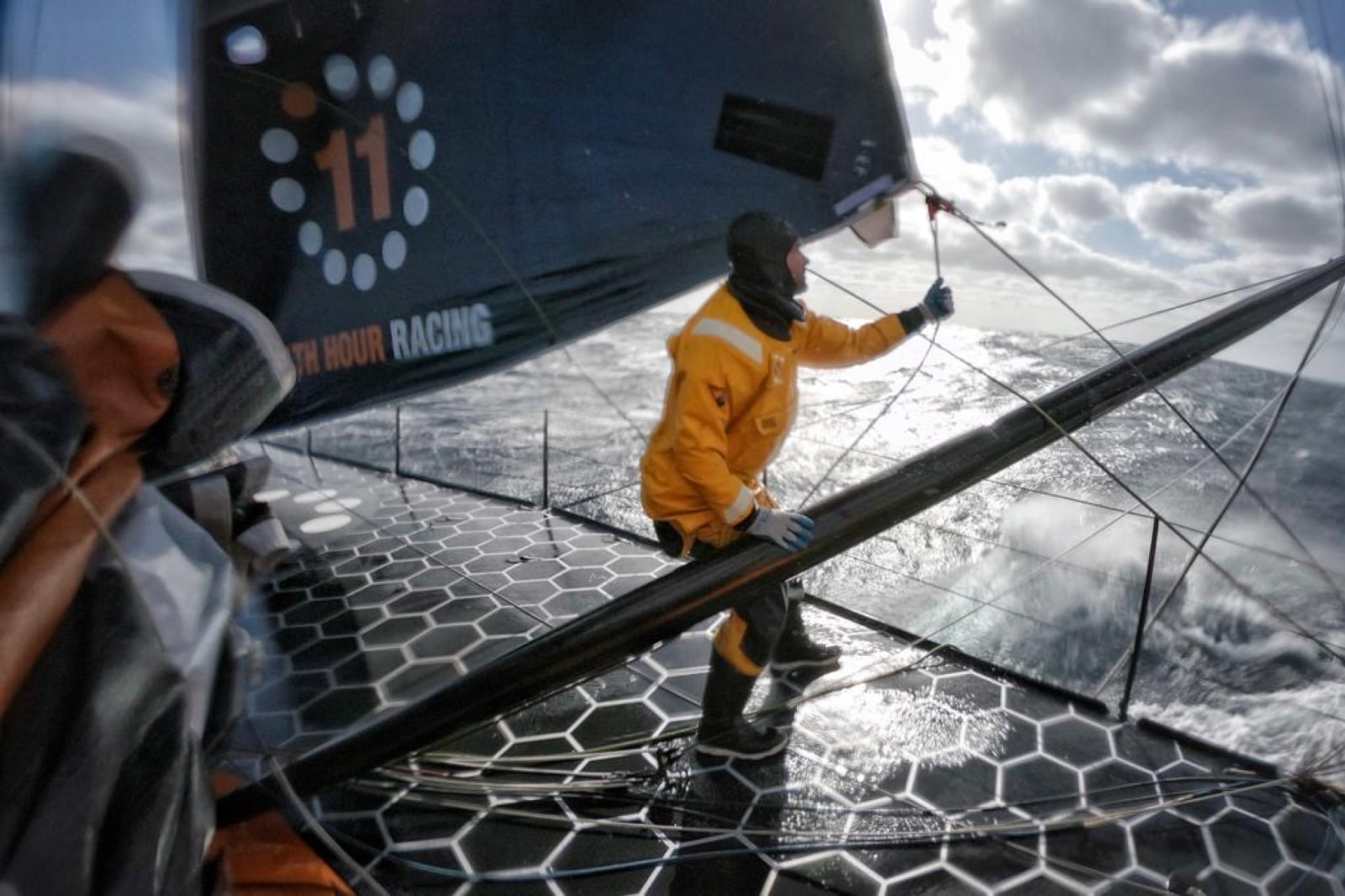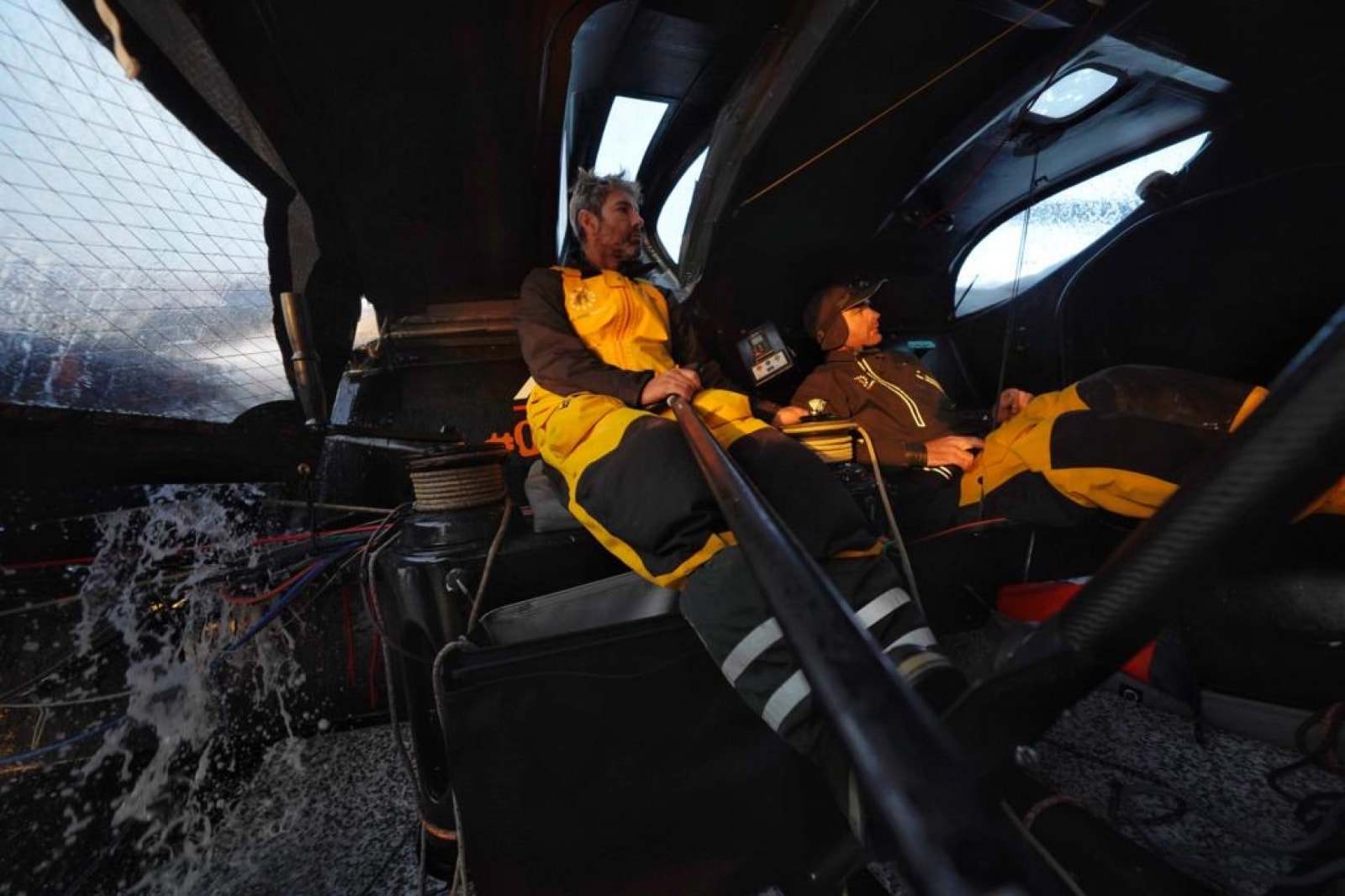 Dry, warm and protected
Typically, upwind in 40 knots, Bay of Biscay, November, you'd be outside in helmets with visors and goggles and survival suits just trying to… survive. It would have been heinous. But in an effort to jumpstart the learning curve of sailing inside all the time we decided to seal our canopy closed before leaving Newport. So instead, we were inside, dry, warm, and protected. And as SiFi correctly asserts, as un-fun as it is right now, it's good to know we can do this: go upwind in 40+, with the boat and the crew safe and everything in control. We're fortunate to first experience these potentially carbon-cracking conditions 200 miles from the dock while training.
And so the end of this transatlantic and the end of this year's training are drawing near. We'll be tied up in Concarneau sometime in the next 24-36 hours at which point we again enter the abyss of Covid uncertainty. One thing is certain though, and that's that we have made some tremendous strides this sailing season during some difficult times, and have come together as a group to adapt and grow, both on the water and off.
Comprehension levels with the IMOCA 60 foiling platform, which essentially began at nil, advanced every time we went sailing, and as evidenced by surviving this relentless return to France, livability issues that plagued us early on have been vastly improved. I don't think we could have made this trip – which we all agree is the windiest Atlantic crossing any of us have done – with the state of the boat after the TJV. The difference between Brazil -> France and Newport -> France, one year later, is incredible.
Now we just have to find a way to relish the uncomfortable miles that remain! Soon enough we'll all be back home wishing we were outside on the ocean again, 44 knots or 4.
Amo