Mark Towill Revisits Top Moments from The Ocean Race
As 11th Hour Racing Team anticipates getting out on the water for the 2020 sailing season, we're spending our time in quarantine reflecting on the most memorable moments from past campaigns of The Ocean Race. First up is team CEO Mark Towill – take a trip down memory lane as he looks back at the last two editions of the race.
2014-15: Southern Ocean Crossing with Mapfre
The southern ocean leg during The Ocean Race 2014-15 with Team Alvimedica really had two major features. We left Auckland on the tail end of a major cyclone that delayed the fleet for 72 hours, which gave us big wind and a very sloppy sea-state. As that system outran us, the fleet compressed, and when the next low came in, the boats were very close together and jibing along the ice limit.
There was a period where we were jibing once every hour, moving the entire stack, for what felt like at least 48 hours. Very physically and mentally challenging in cold windy conditions with very little sleep. We were crossing jibes with a number of the boats and I remember taking the wheel from Charlie just after we jibed on to port. You could see Mapfre in the distance having just jibed as well and it was obvious that even from a number of miles away that we'd have a close encounter with them.
I took the wheel and was quite nervous about how it would play out, as the boat was completely stacked, and if we were going to take their stern, we'd need to commit to that early. The guys on deck encouraged me to "take it on and cross them". With each wave that we caught it looked as though we were okay, then we'd fall off of a wave and I'd look over to see them roaring at us on starboard with the right of way. I was completely terrified and eventually we crossed them by one wave.
The video doesn't do it justice as it looks like a few boat lengths but in reality it was going back and forth as to who would catch the last wave. Once we crossed I was in shock for a few moments, I couldn't believe what just happened. Eventually letting out a sigh of relief, I freaked out and looked over my shoulder at just how close it was. That was a moment I'll never forget. Southern Ocean racing at it's finest.
2014-15: Rounding Cape Horn with Team Alvimedica
Pretty simple, really. It's every ocean racer's dream to round Cape Horn. When I first really started following The Ocean Race back in 2005, I never thought I'd have the opportunity to do the race, let alone lead a team. After how tough of a leg it was, after the years of dreaming about the race, and then more recently all the hard work and struggles that went into securing the sponsorship and building the team, to arrive at Cape Horn, in the daylight, close enough to see it, and in first place…. How does it all line up like that?! Total life moment.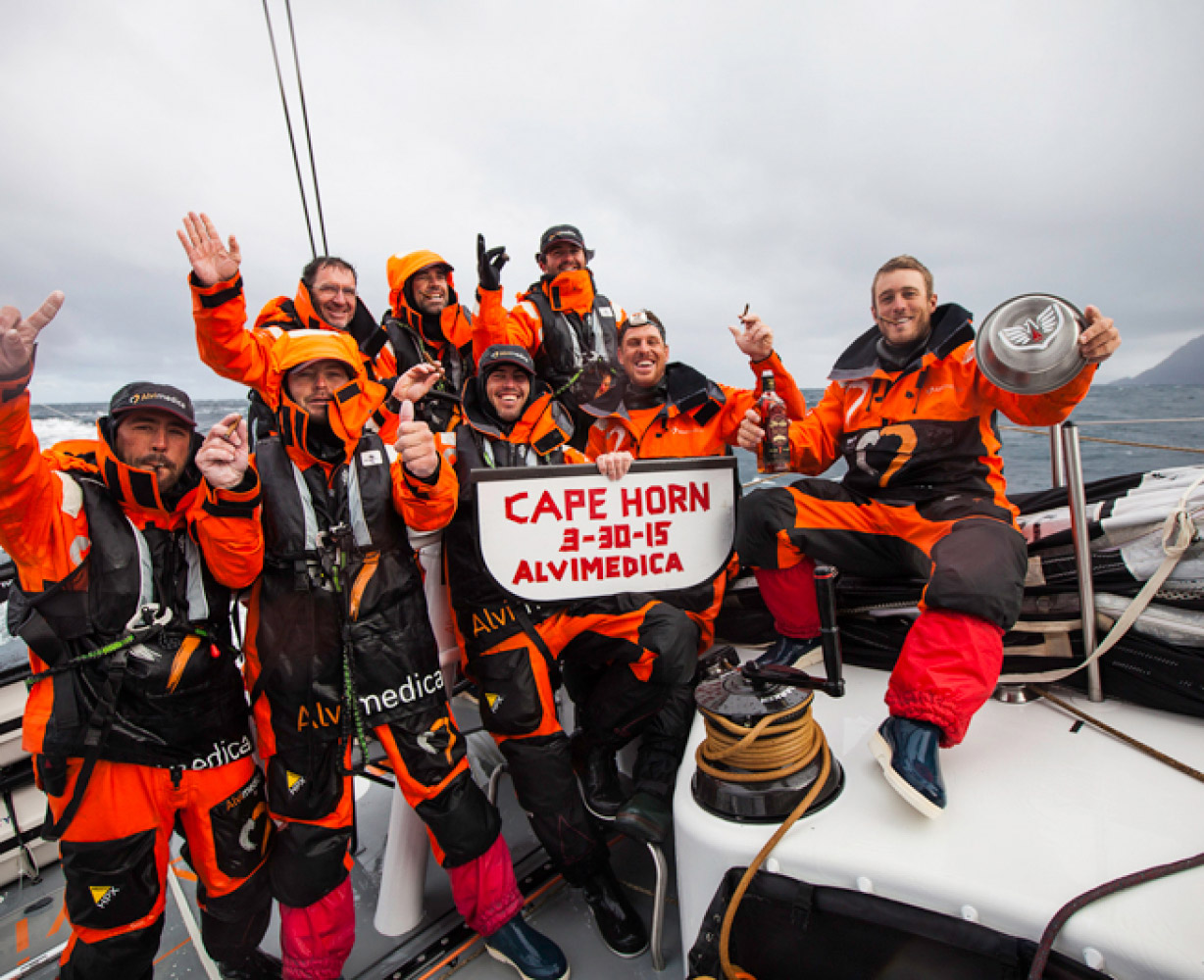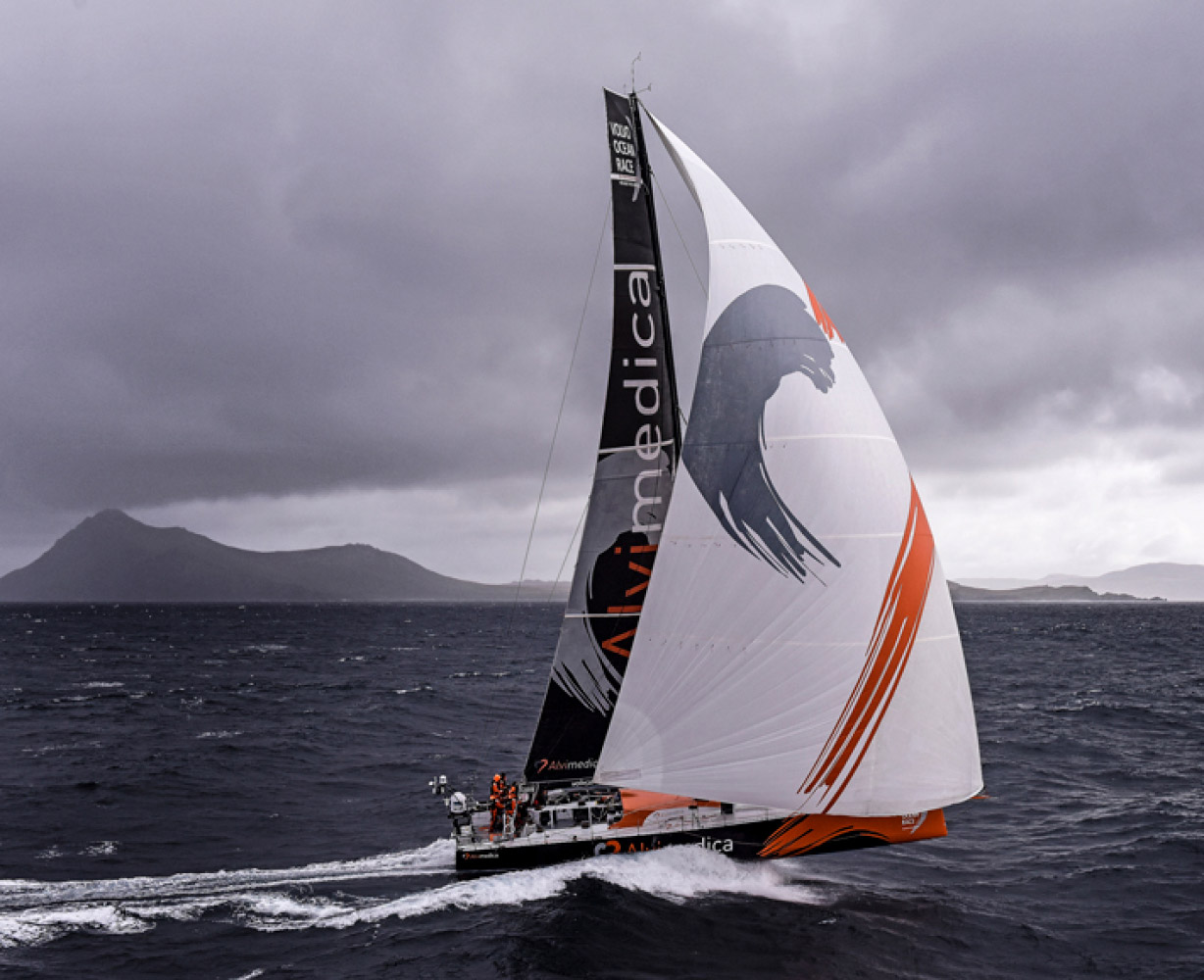 2014-15: Winning the Final Leg with Team Alvimedica
The entire race with Team Alvimedica we were called "the young guns" and sometimes even "the kids" boat. Charlie and myself had never done a Volvo Ocean Race before so to be leading a team in the event was very far from the norm. We learned a tremendous amount during the entire race, everyone onboard did. And so to win the final leg, in a lot of ways, that was a statement to everyone, but most importantly ourselves, that we had figured it out. We had what it takes and had learned enough to be competitive in the most challenging event on the planet. It was a statement leg to ourselves, and really set the tone for wanting to put another team together for the following race and to build on all of the accumulated experience and that leg win, for more success in the future.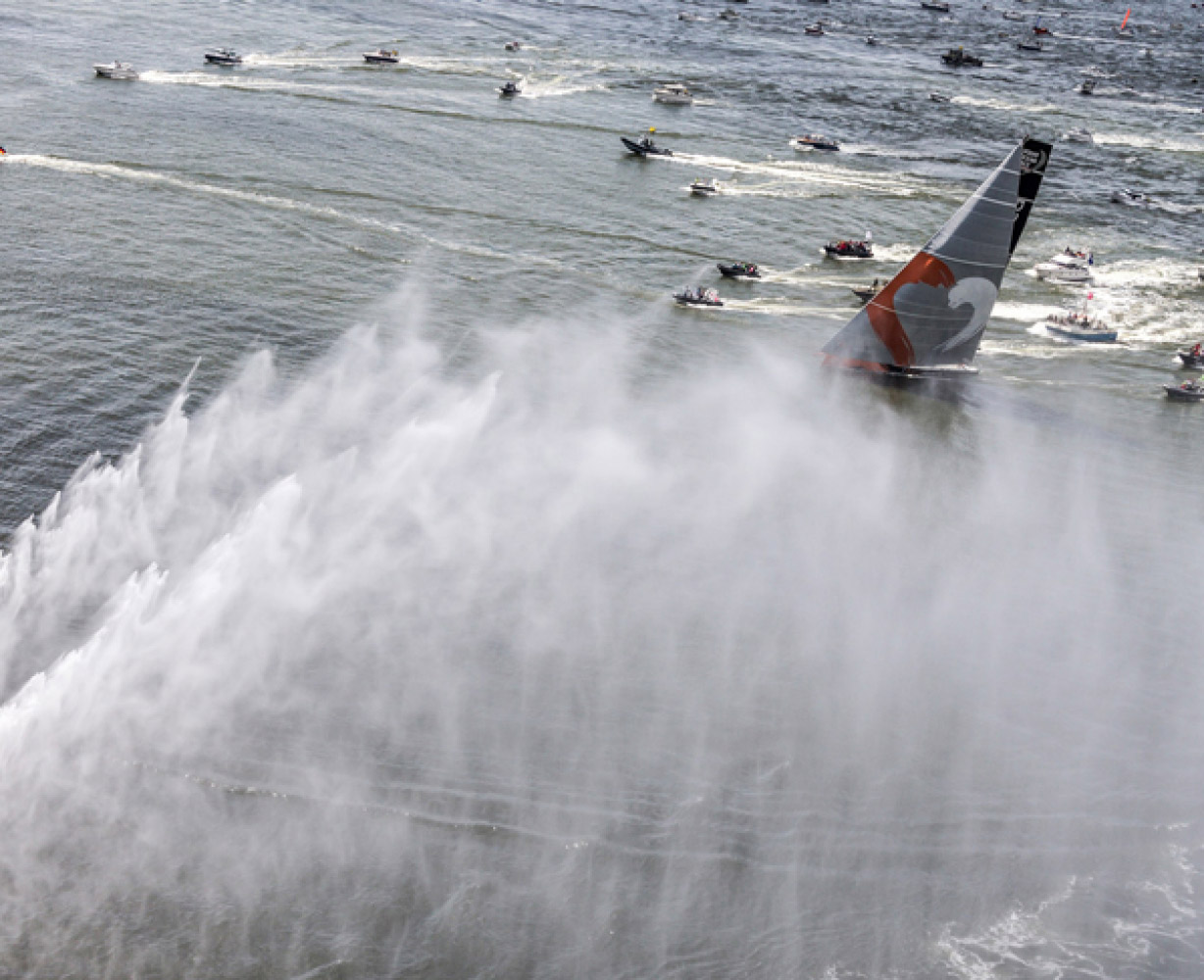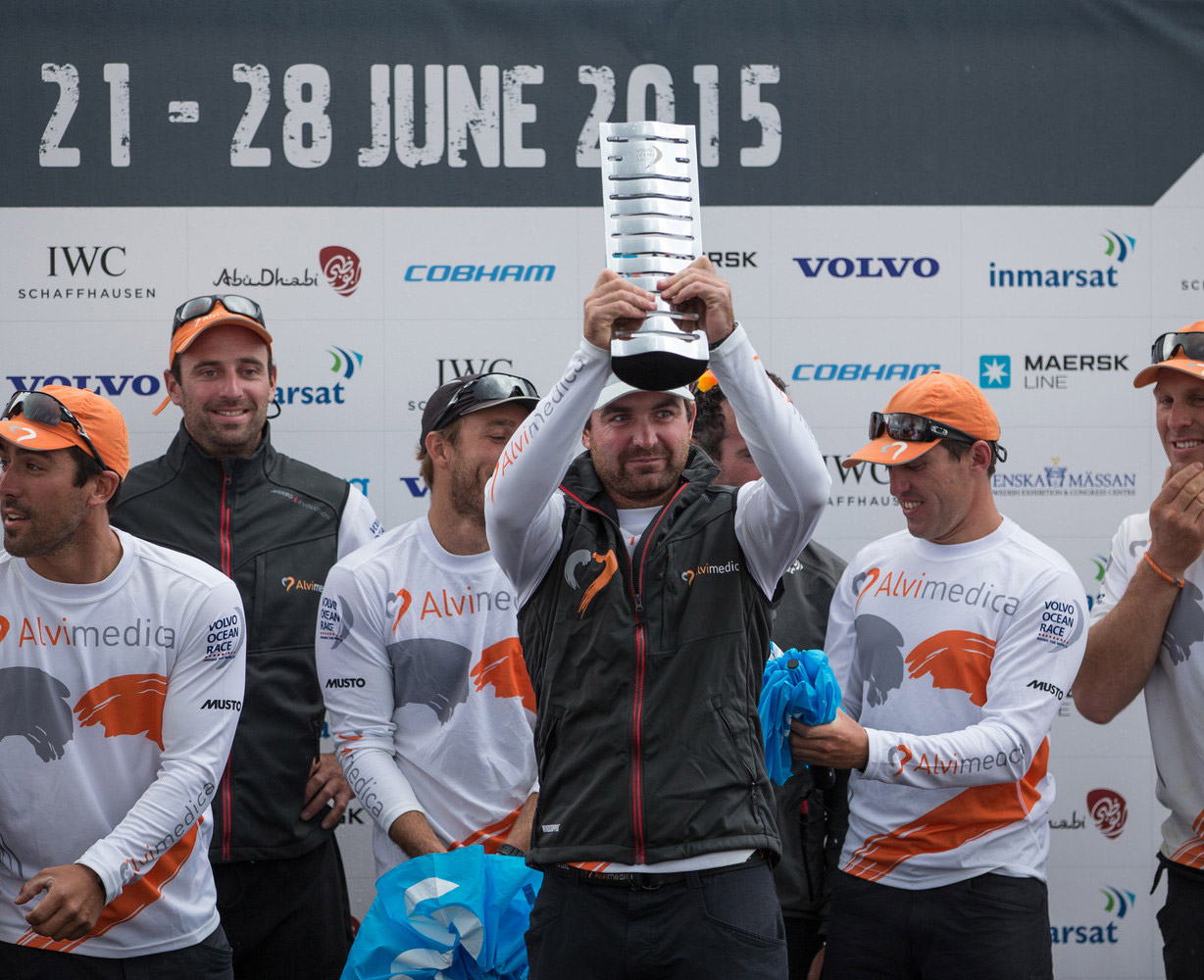 2017-18: Winning First Leg of The Ocean Race with Team Vestas 11th Hour Racing
In a lot of ways it felt like we picked up right where we had left off. It was a huge challenge to secure new sponsorship and put this team together. Despite not having a lot of time to prepare, we felt really good about the team that we had assembled. We felt we would be competitive and able to challenge any team in the race. To take the lead the first night after leaving Alicante, and then continue to extend it for the rest of the leg was a great way to start the campaign!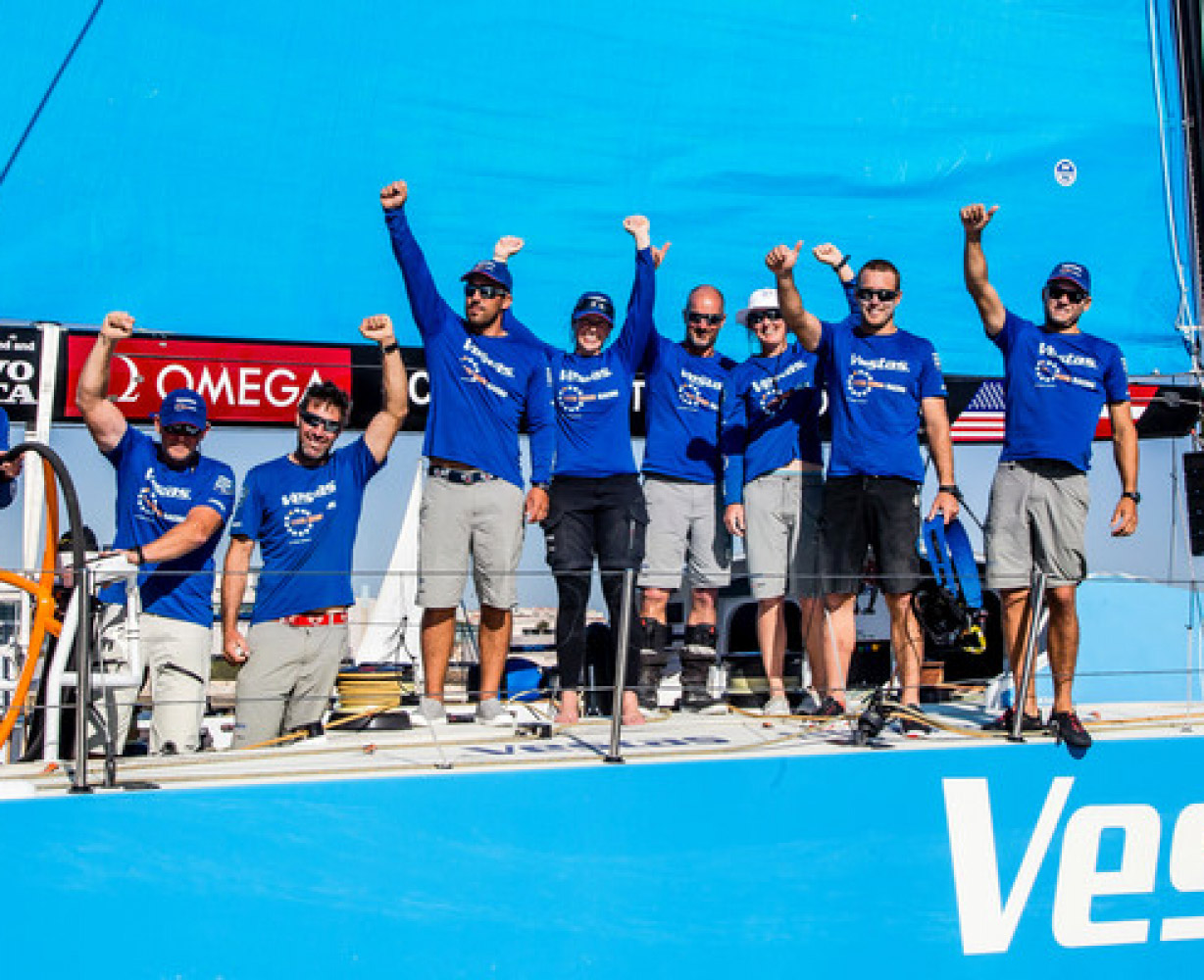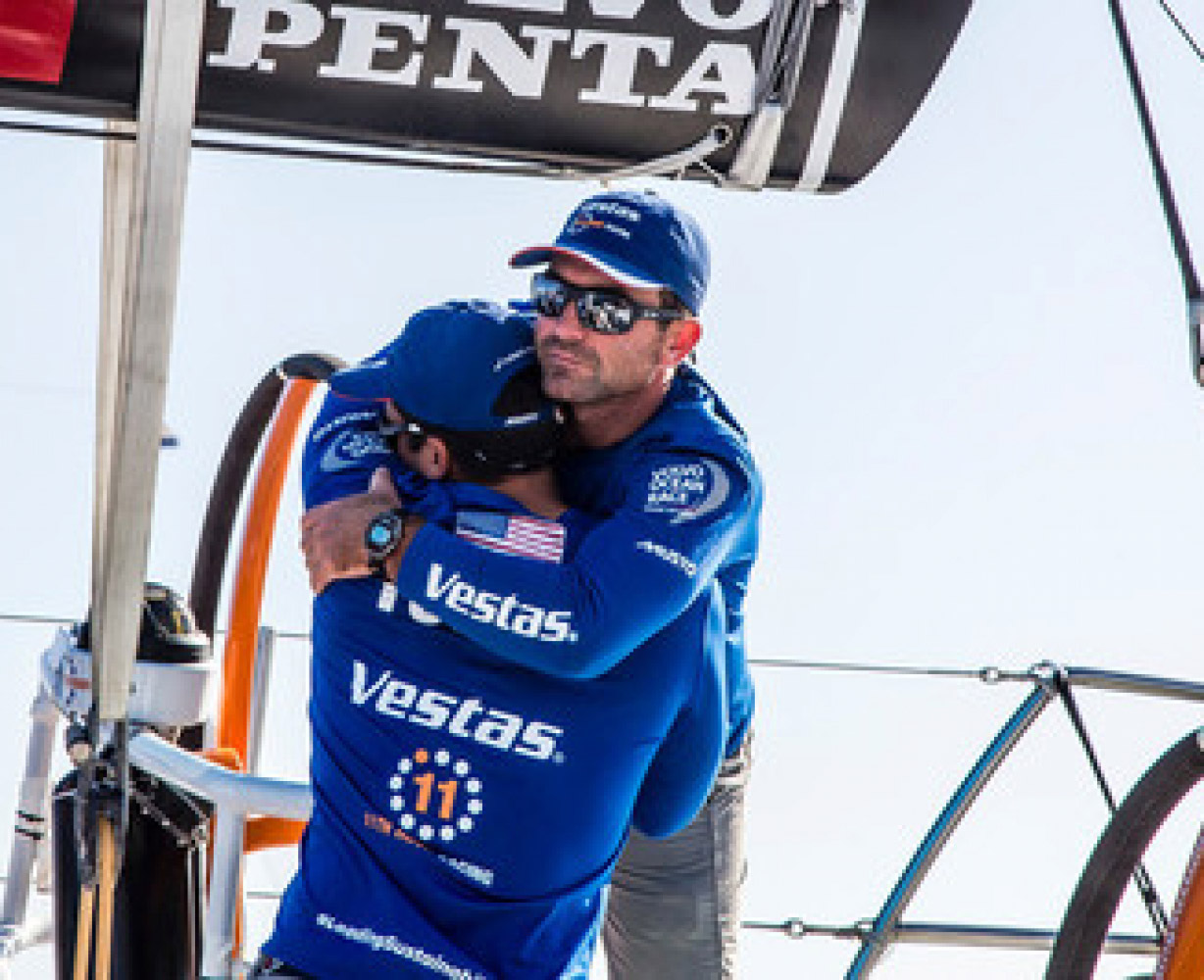 2017-18: Working with Healthy Seas in The Hague
As a part of our 2017-18 campaign it was amazing to have the grantee program with 11th Hour Racing. Working with the grantee organizations really allowed our team to better understand ocean health issues in the local communities that we visited around the world and leave a lasting legacy beyond our short time spent at each stopover. We were lucky to work with Healthy Seas in The Hague, which was a real world example of a circular economy business that is also providing a tremendous service to the local ecosystem by removing plastics from the ocean.