Preparing for a Hurricane at Sea
On Tuesday, October 27, 11th Hour Racing Team waved goodbye to their home port of Newport, RI and pointed east for the land of croissants and cheese. The crew are expecting an eight to nine day crossing before making landfall in Concarneau, France.
Amory Ross delivers the first report from the boat 48 hours into the trip:
Boat speed: 19.1 knots
Position: 040° 38.158N, 056° 35.393W
I had forgotten what it feels like to type in 40 knots of wind! Spoiler alert. As unreasonable as I remember it. I can confidently assure you there are no novels created in such surroundings…
It was a fast start to our last ocean crossing of the year, covering a pretty laid back 500 miles in the first 24 hours out of Newport. Destination, Concarneau and the Brittany coast of France.
A cold first night before stepping into the Gulf Stream and some incredibly hot 29-degree (C) water, that when cascading over the roof and around the cockpit, would noticeably warm the air around us. Averaging 24 knots for sustained periods, the final modifications to our foil before leaving showed quick promise.
Like all of the training we've been doing, the goals out here are numerous. We continue to upgrade livability onboard to better accommodate crewed existence. Some things we can improve, sleeping arrangements, some things we cannot, like the lack of a head, but everything we try and test now has direct implications on where we begin with the new boat, and there's no better place to try than the middle of the ocean!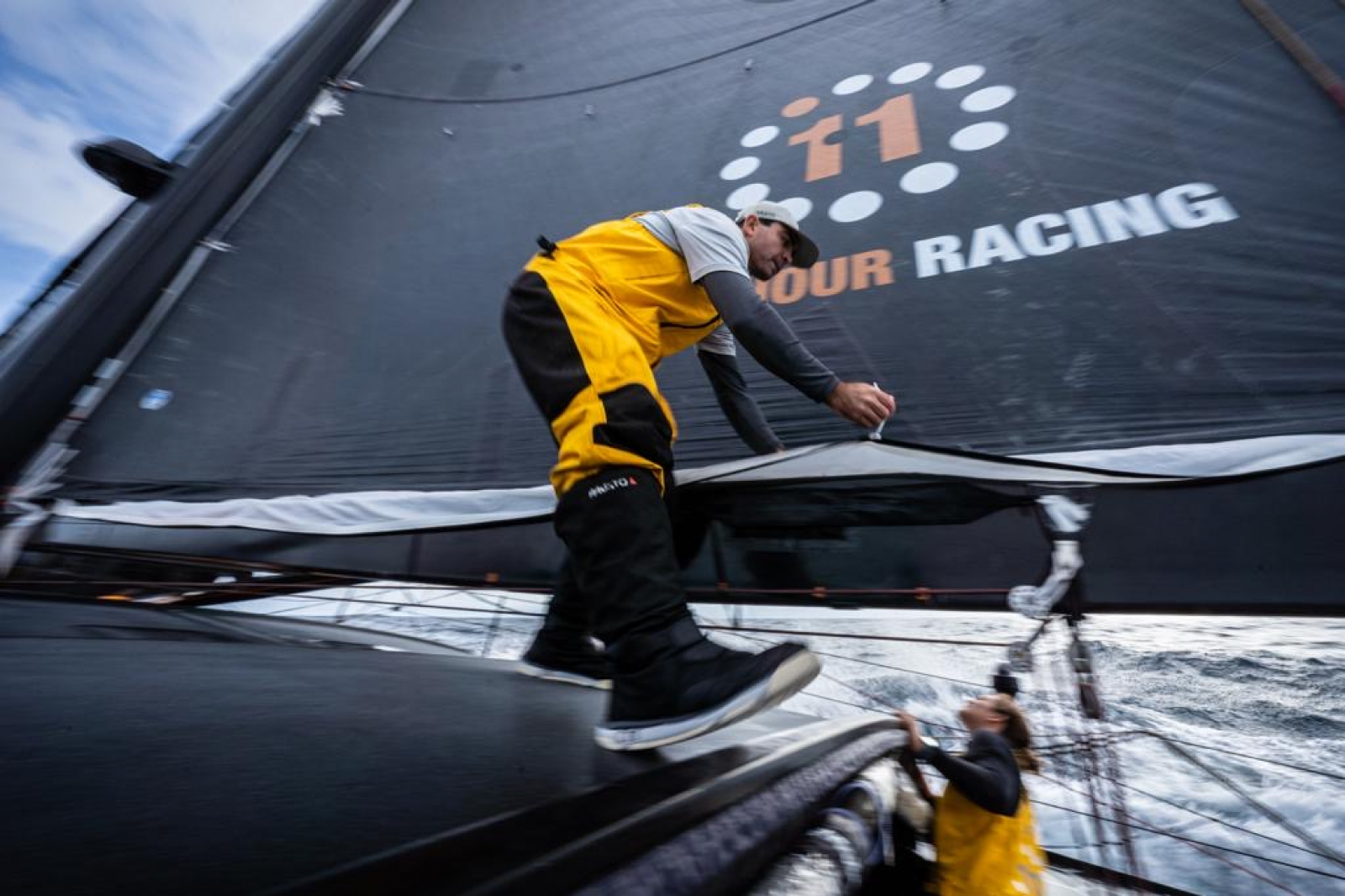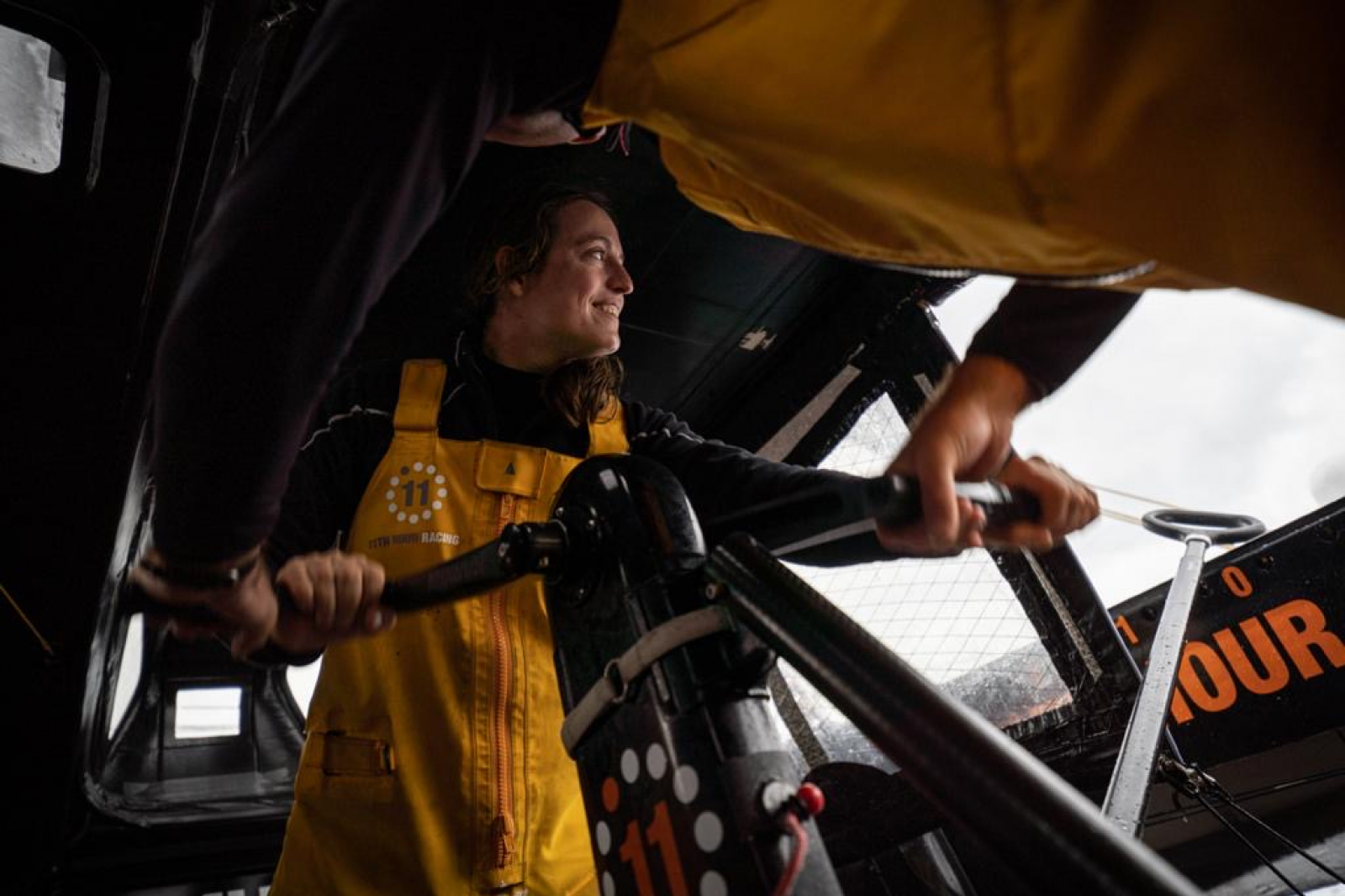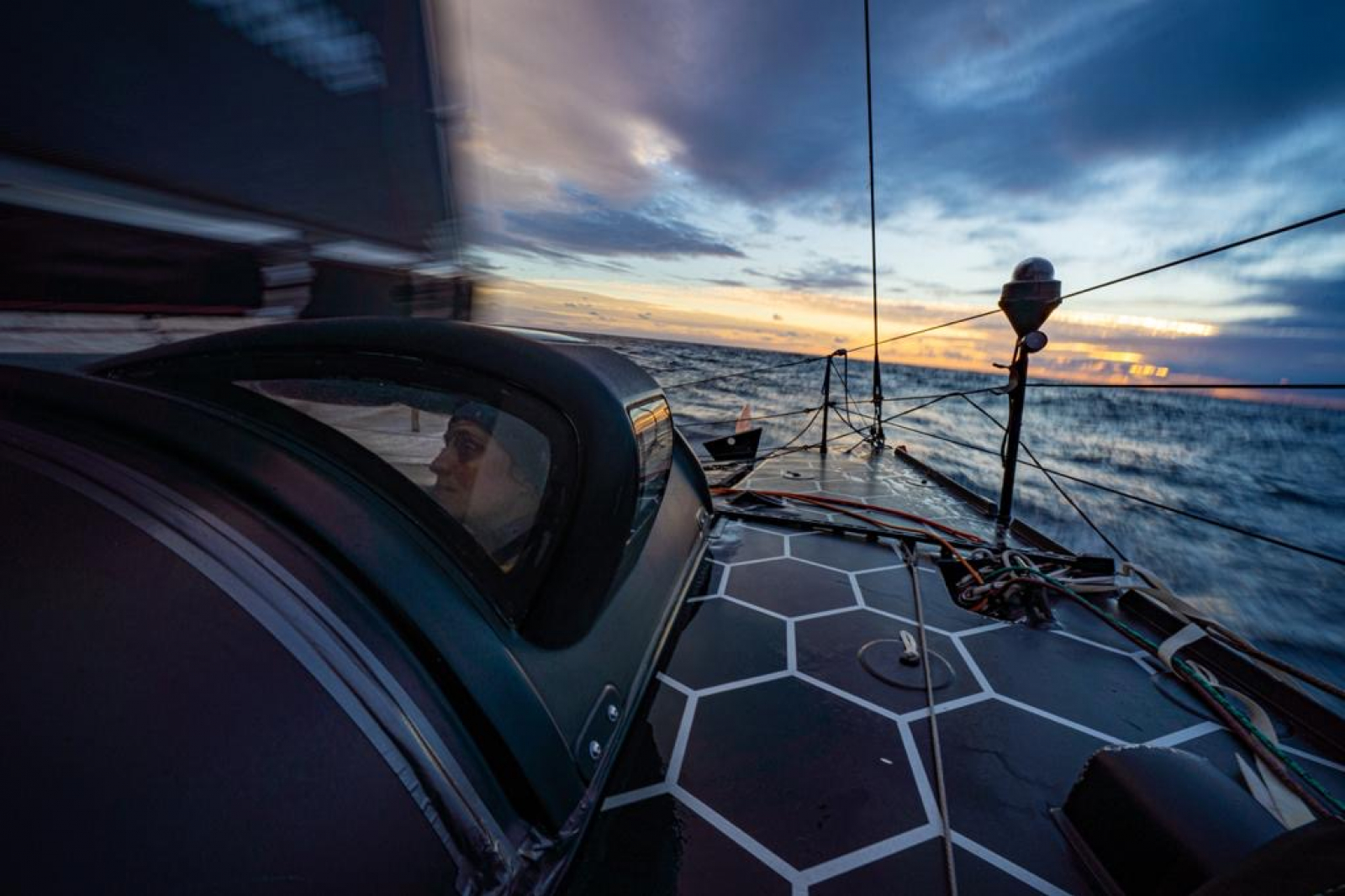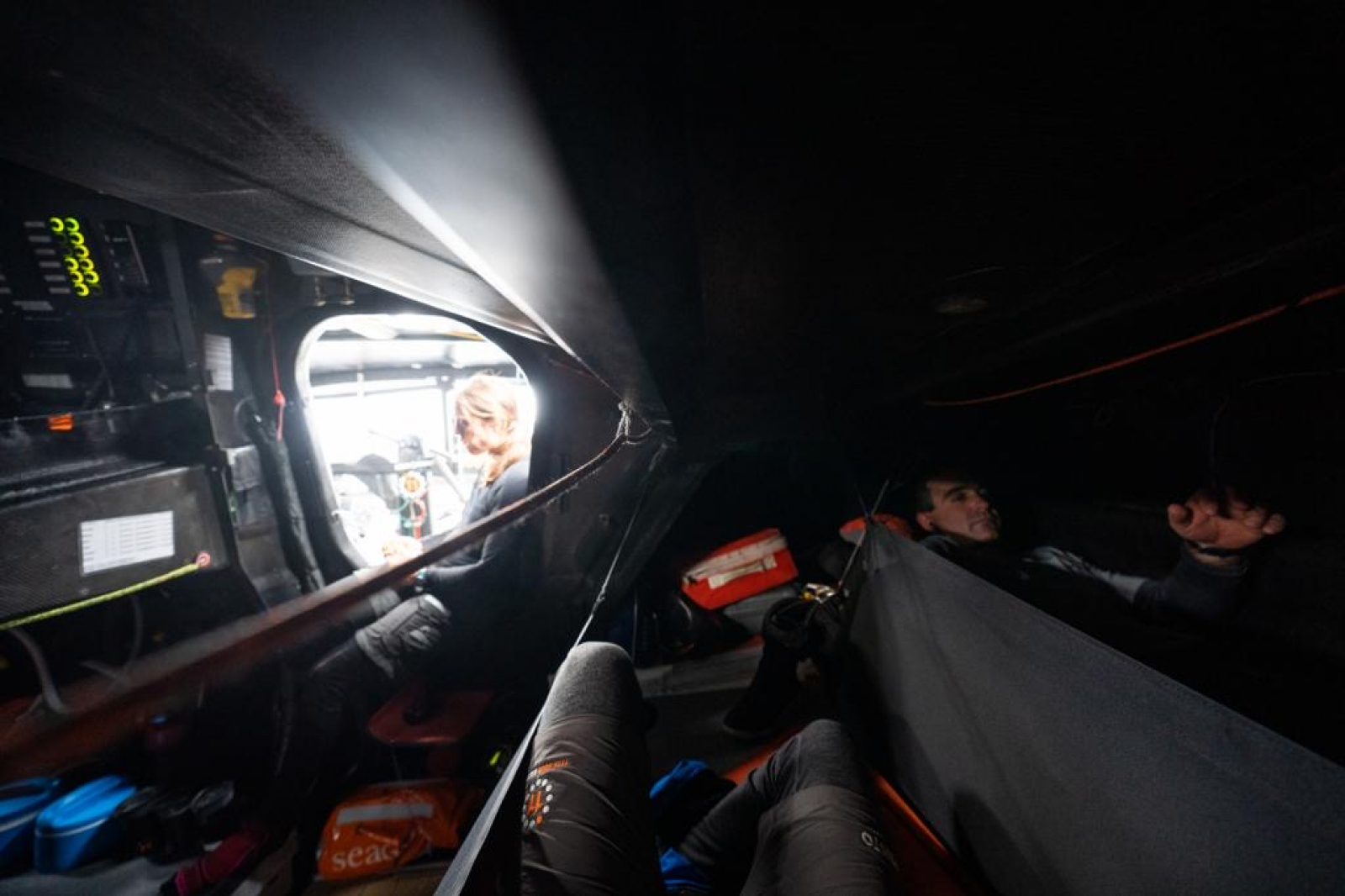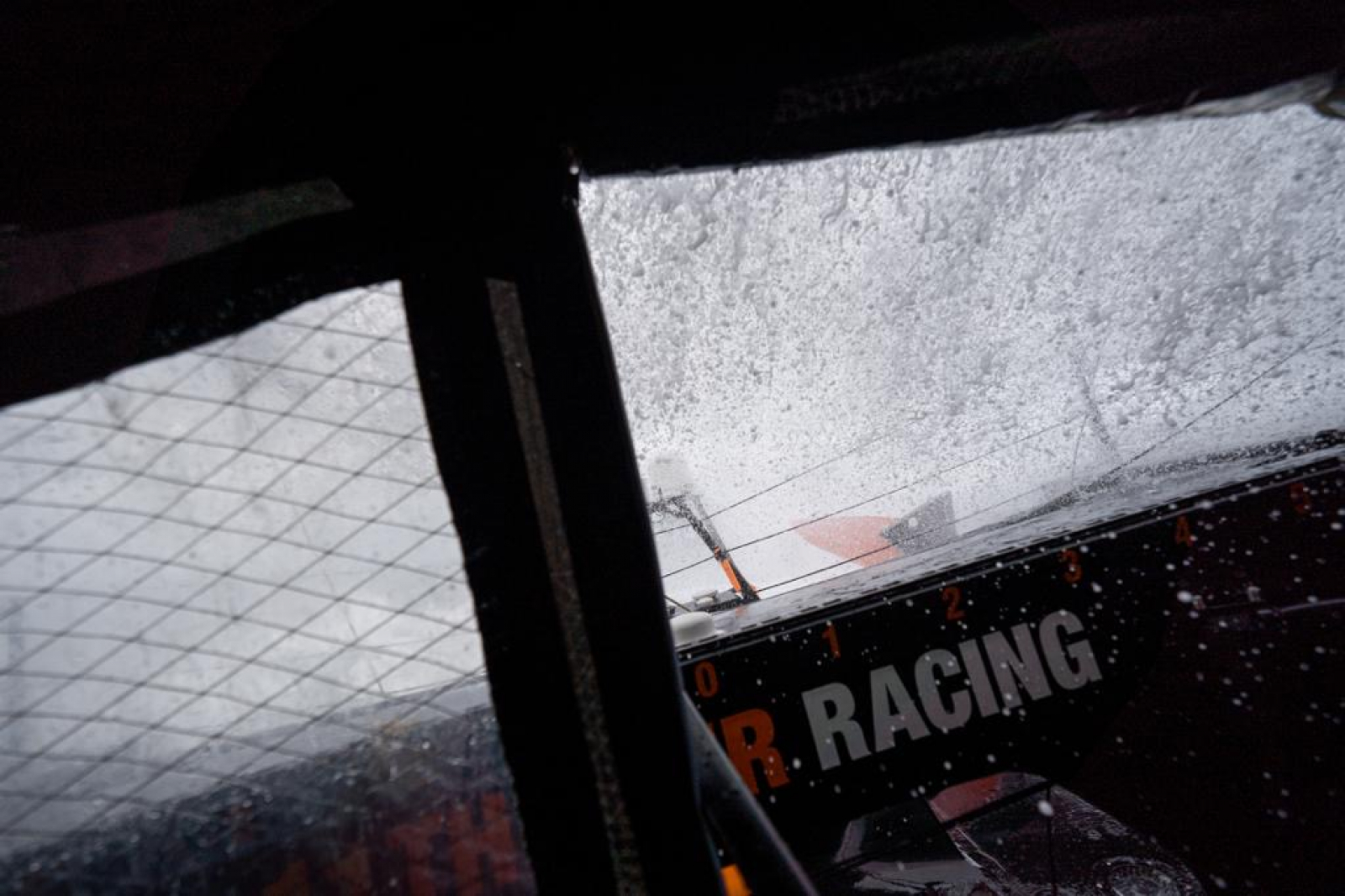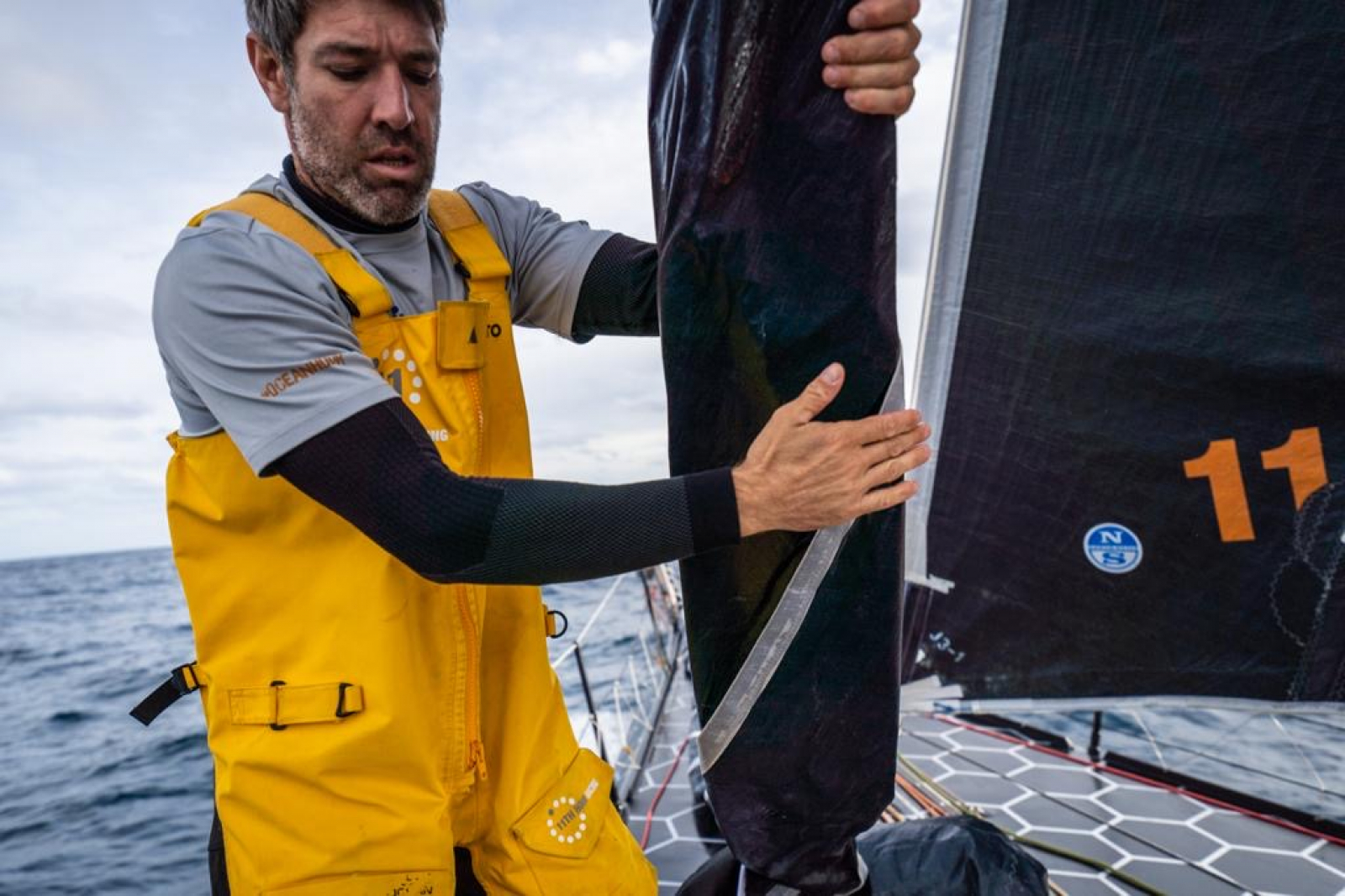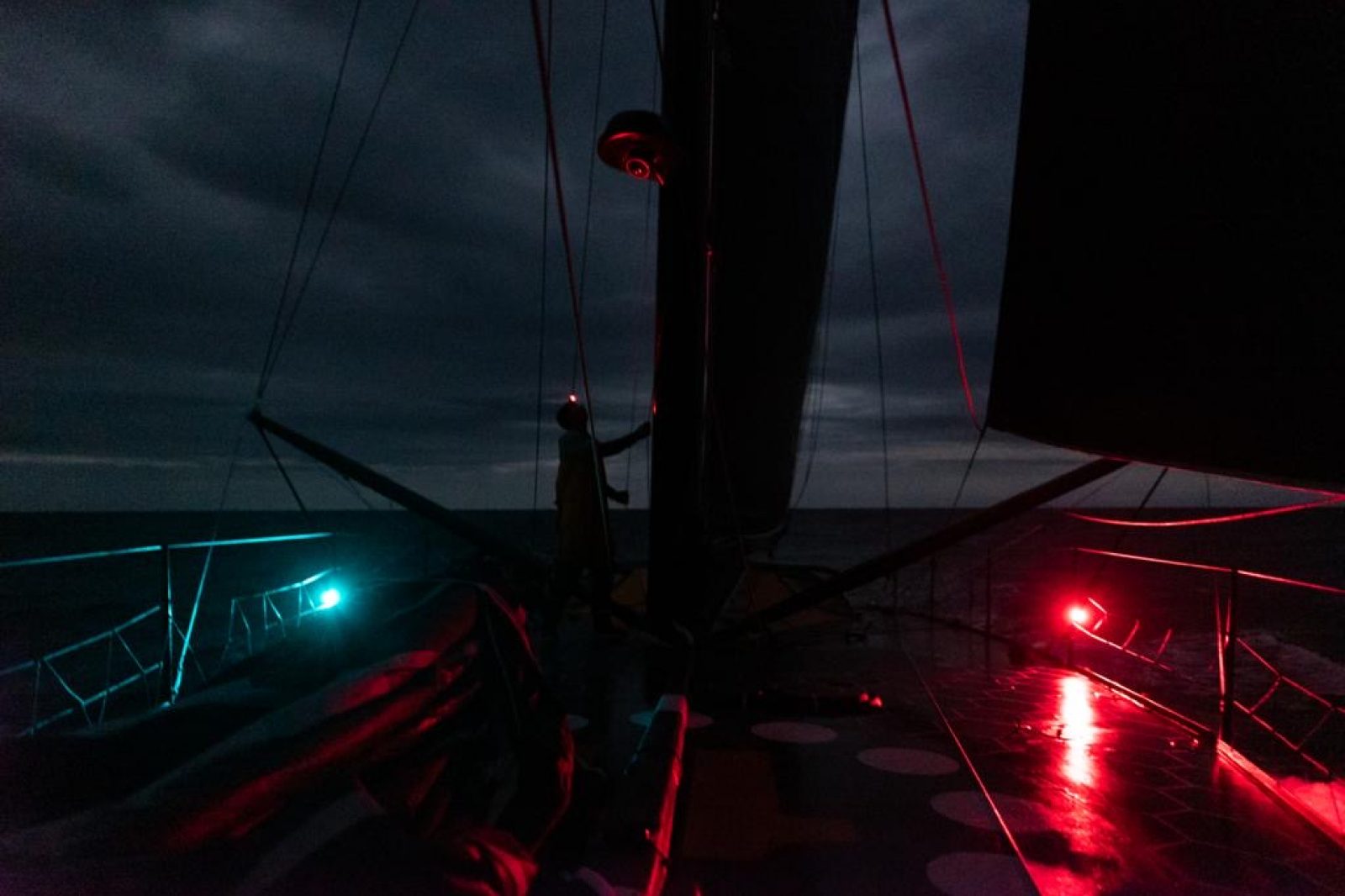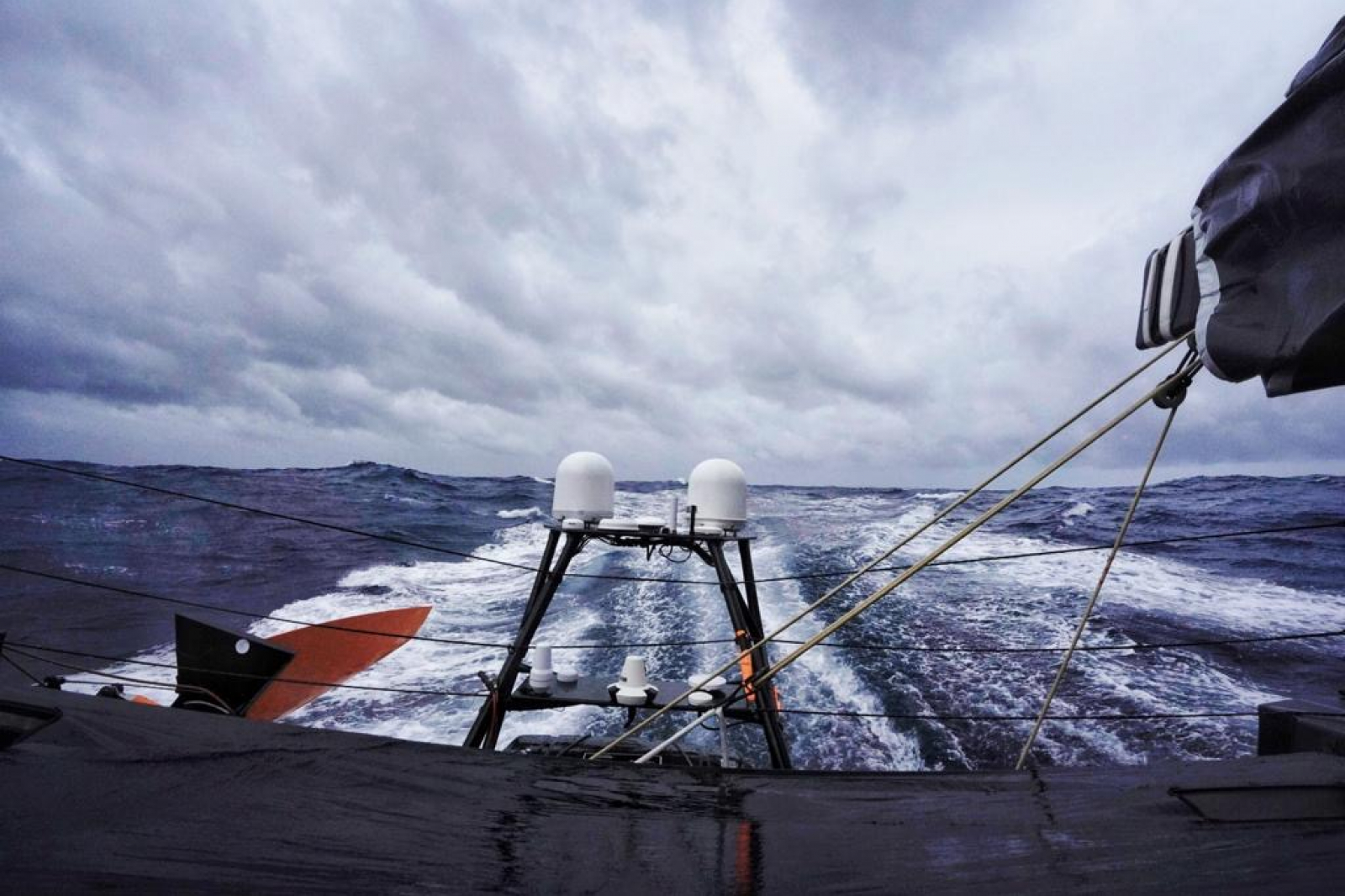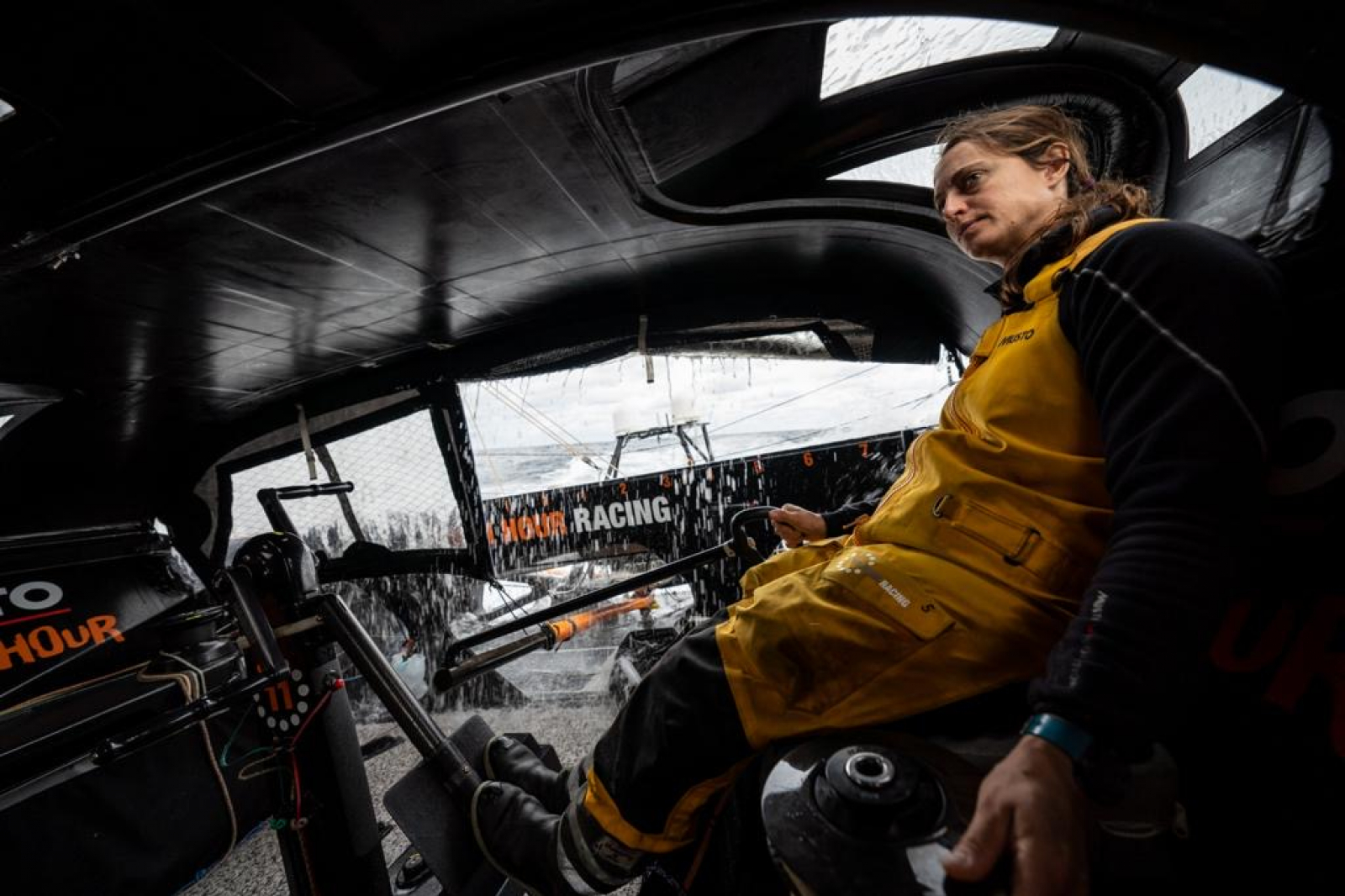 We're also continuing to learn about our sail crossovers, when one sail is better than the other, and our downwind setup in particular. This is our third long passage in this boat and the first two have been almost entirely upwind. While the sensible thing to do may be point it straight to France and get there as quickly as possible, we will likely stay out here a bit longer to find some optimal ocean testing conditions for solutions to unanswered questions.
That was a puff of 48 knots 🙂 pretty standard for the North Atlantic in October! It has been a wildly active Hurricane season – evidenced by the Greek alphabet in storm names – and we knew we were going to join the party at some point with waiting until the fall to cross. But realistically, we need to be comfortable sailing uncomfortably and these conditions give us a chance to do just that. This particular low pressure system is small but (obviously) intense. In the last hour winds have been over 40 more than under 40, and we probably have another two hours to endure. When it does finally roll us, we will have the next day or so to position ourselves for the next system, what is now classified as Hurricane Zeta. By the time it reaches us it will be larger in size but likely diminished in strength. And if not, we have the time to avoid its projected path.
Atlantic storms aside, It was difficult leaving Newport after more than two months of really productive training. 11th Hour Racing, Sail Newport and the local community were really great to us and we all feel like we have a home there to go back to. But what a time to be at sea. We were incredibly lucky to have sailed from France to Rhode Island in all of August's uncertainty, and that same uncertainty exists today; we are as lucky now as then to be out here doing what we love. We'll just have to remind ourselves of that during these next few hours in the middle of the maelstrom!
Amo