Shrink the Environmental Impact of Shrink-Wrapping Your Boat
To all the boat owners out there, listen up – we need your help!
Every year, millions of boats all over the United States are shrink-wrapped to protect them from harsh conditions each winter.
It's a way to keep boats safe and damage-free, but it's not an environmentally-friendly method: shrink wrap is plastic, and the large majority of it ends up in our landfills.
According to research carried out by 11th Hour Racing Grantee, Clean Ocean Access, there are around 6,183,052 registered boats in the US, generating over 46,472 tons or 92 million pounds of shrink wrap each year. This doesn't include unregistered boats, other marine structures, or other industries – such as automotive, agriculture and construction – that also use shrink wrap, so the figure is likely to be much higher.
Our home State of Rhode Island alone generates 294 tons of shrink wrap, of which just 7% is recycled annually. That's a whole lot of plastic!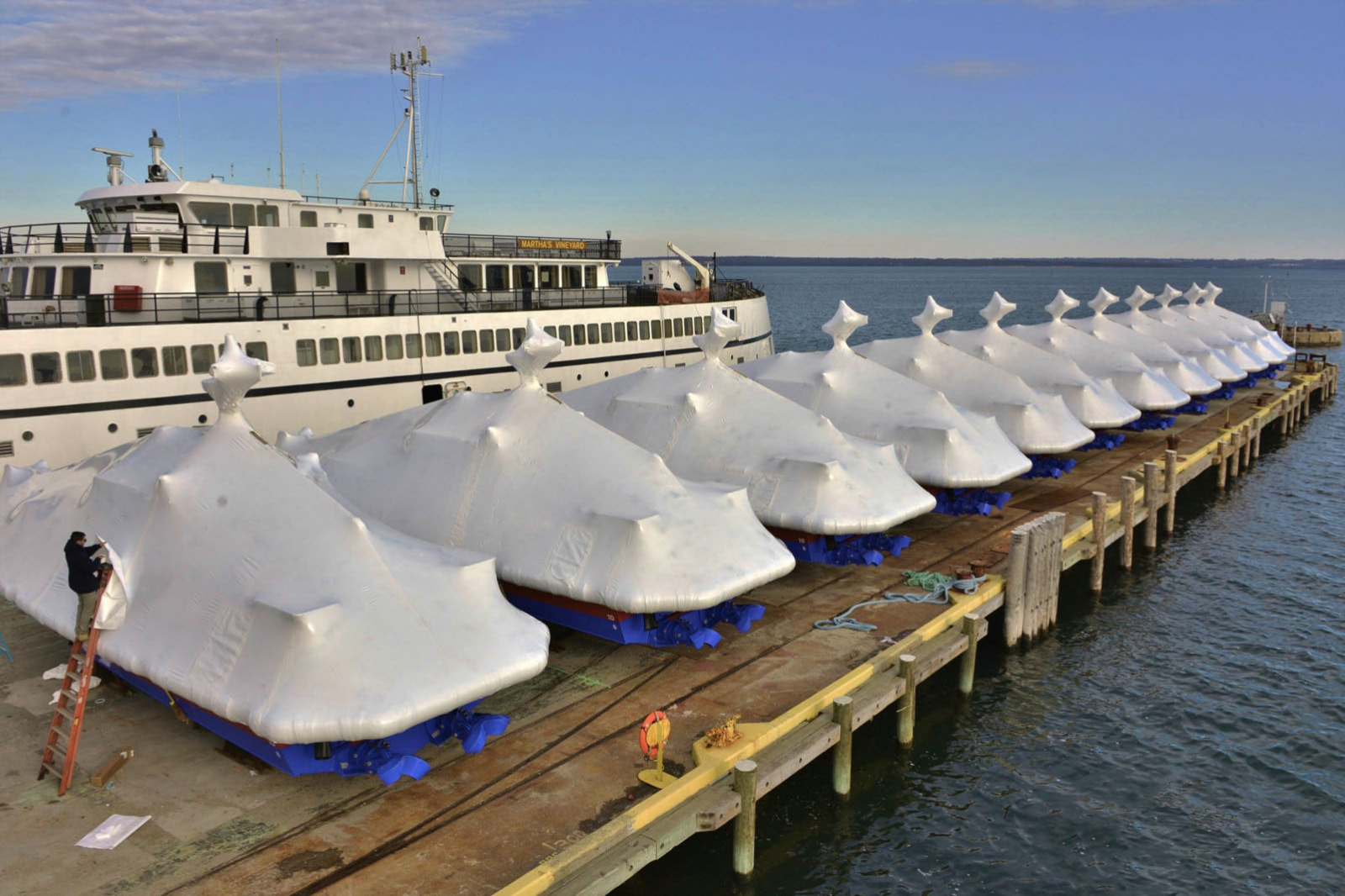 So how can we tackle this problem when our boats still need protecting?
Clean Ocean Access has some solutions with their shrink wrap recycling program….
Reduce where possible! Look into local indoor/outdoor storage to protect your marine assets, eliminating the need for shrink wrap.




Boat owners can also reduce by reusing old shrink wrap covers year after year. For more ways to preserve your wrap for another season, check out

tips from Boat US.

Choose durable canvas boat covers. Did you know that switching to a reusable cover for a 24ft yacht could save you nearly $2,000 over the cover's ten-year lifespan? Clean Ocean Access is currently working on a pilot program to subsidize the cost of canvas covers, helping boat owners make more sustainable choices when protecting their boats. You can find out more about it

here

.

Find a shrink wrap collection service near you that recycles the plastic.

Clean Ocean Access has been working with Terracycle

– a major US recycler – that turns plastic into pellets or resin which can, in turn, be used for new recycled materials.

If a reusable cover really isn't an option, choose a post-consumer recycled shrink wrap. Those pellets and resins we mentioned above? They can be turned into shrink wrap again. Make it circular and the plastic you use this winter could be protecting your boat, time and time again.
For more information on the Clean Ocean Access shrink wrap recycling project, please click here.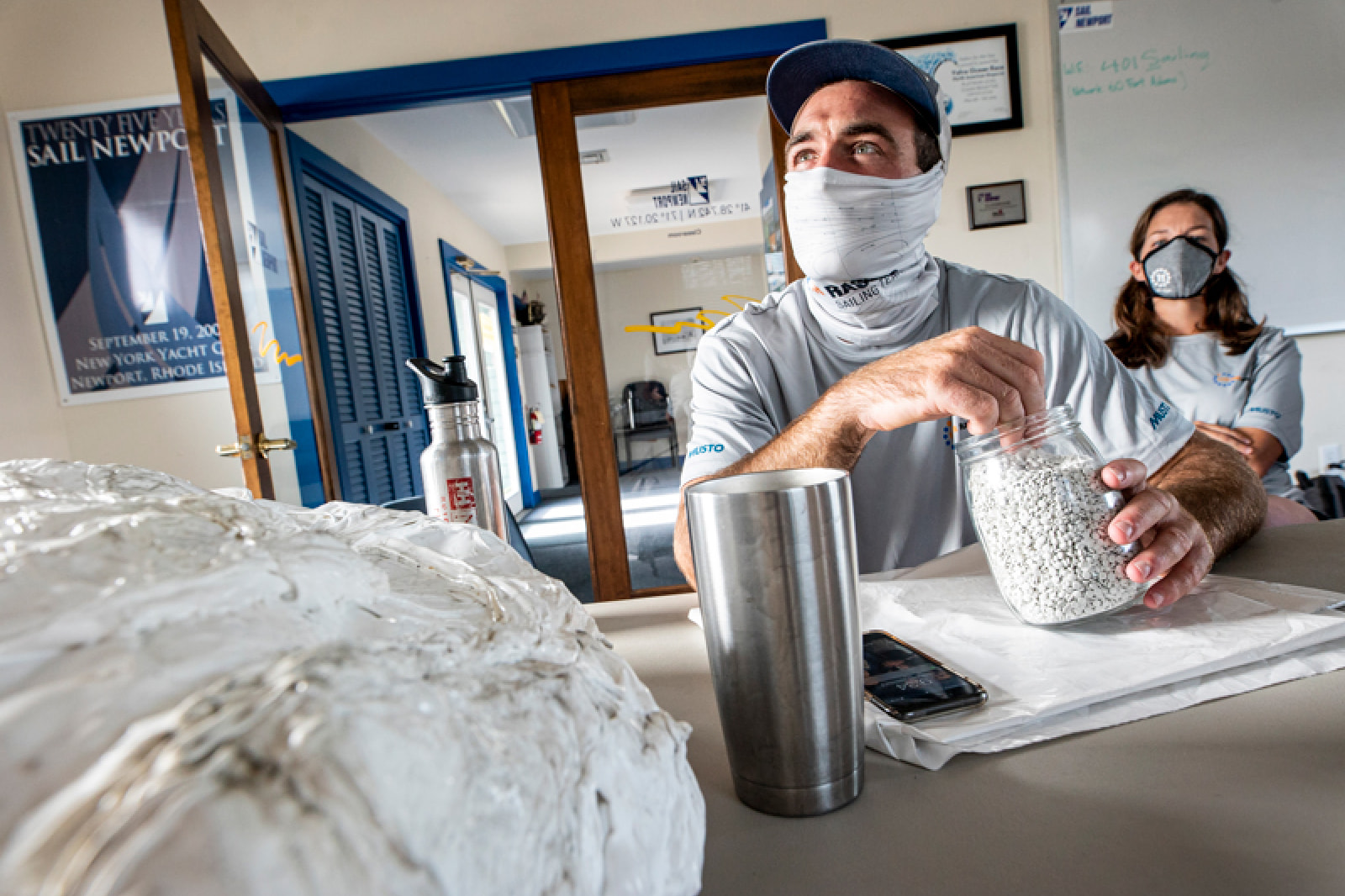 About Clean Ocean Access
Clean Ocean Access is a not-for-profit organization, operating under the mission of: 'action today so future generations can enjoy ocean activities'. 
The non-profit has performed over 650 marine debris removals (coastal cleanups) around Aquidneck Island since September 2006, clearing over 120,000 pounds of small to medium size marine debris. 
After eight years of success with over 6,000 volunteers, they have shifted their focus towards a comprehensive approach – combining marine debris removal with prevention, using education and engagement to eliminate plastic pollution and ocean litter.
These programs are just a portion of COA's long-term portfolio of efforts, with a vision of a healthy ocean that is free of marine debris, with water that is safe for all ocean activities, and a shoreline that is accessible to the public.