Biosfera: Cleaning up the Cabo Verde Coastlines
11th Hour Racing Team is excited to join forces with Cape Verdean NGO Biosfera. Our new legacy grantee is dedicated to protecting the fragile marine biodiversity of the West-African archipelago. 
Cabo Verde, the first stop along The Ocean Race route in 2023,  is a true gem of nature in the Atlantic Ocean: Pristine beaches meet jagged volcanic mountain ranges, vast dry plains, and sandy deserts. Its real riches lie, however, under the surface of its bright blue shores – a global hotspot for marine diversity, Cabo Verde is home to a great variety of sea animals: many types of dolphins, porpoises, sharks, rays, whales, and sea turtles populate the Cape Verdean waters. Its shores provide an important breeding ground for many animal species. 
This marvelous ecosystem is threatened by a steadily increasing pollution problem, notably caused by plastic and ghost gear (derelict fishing gear) that get washed up on the archipelago's shores. Due to its exposed location in the Atlantic, marine debris from "literally all over the world" accumulates here, as Leila Teixeira, who coordinates the Marine Pollution Department at the local NGO Biosfera explained.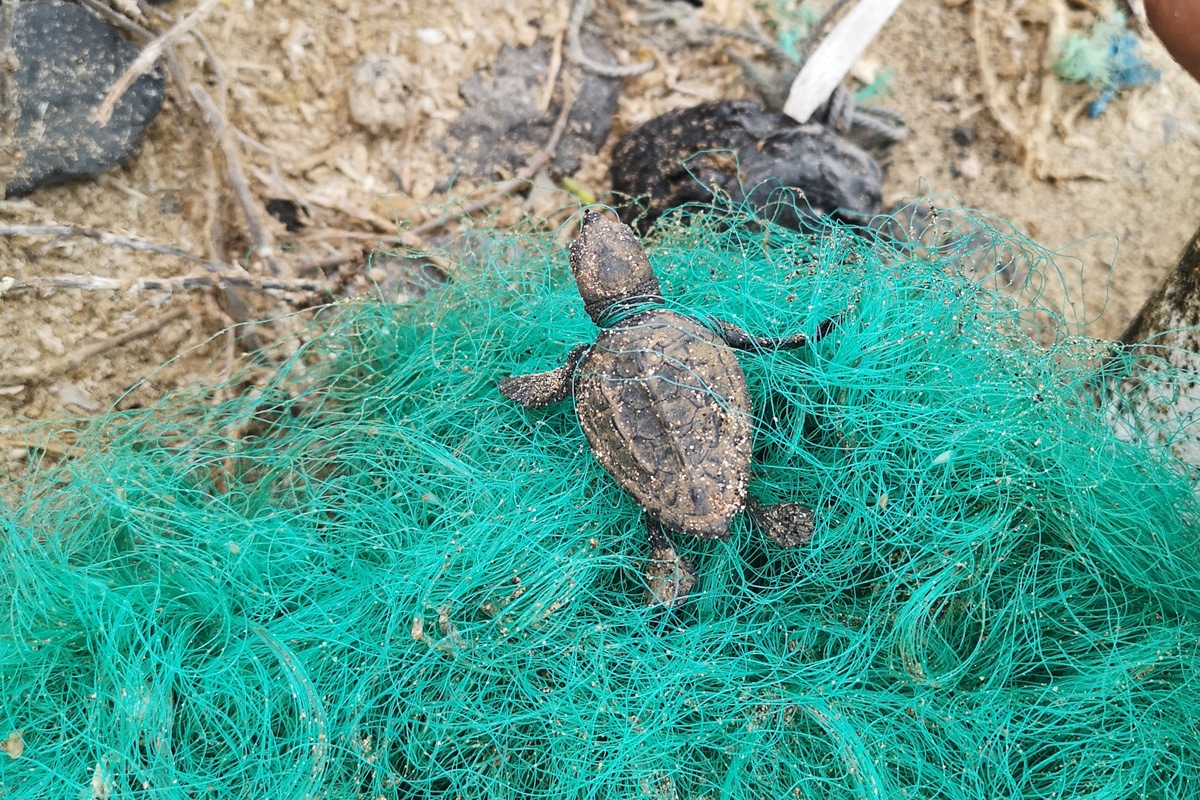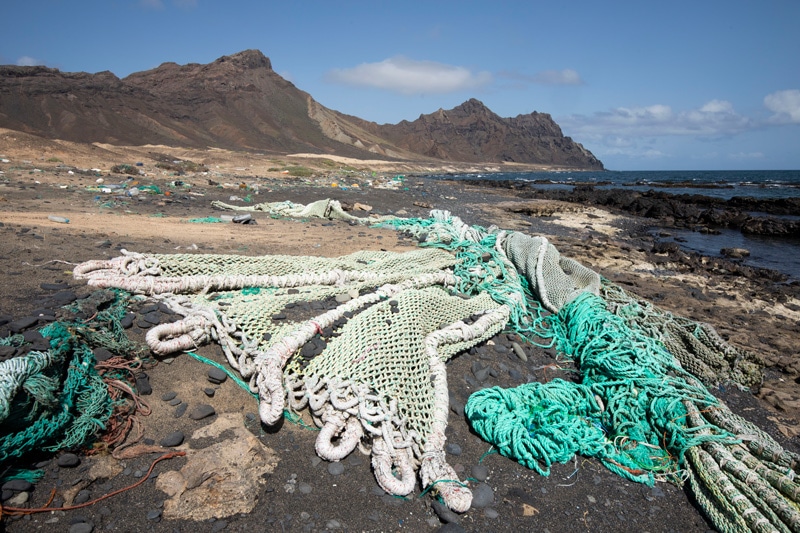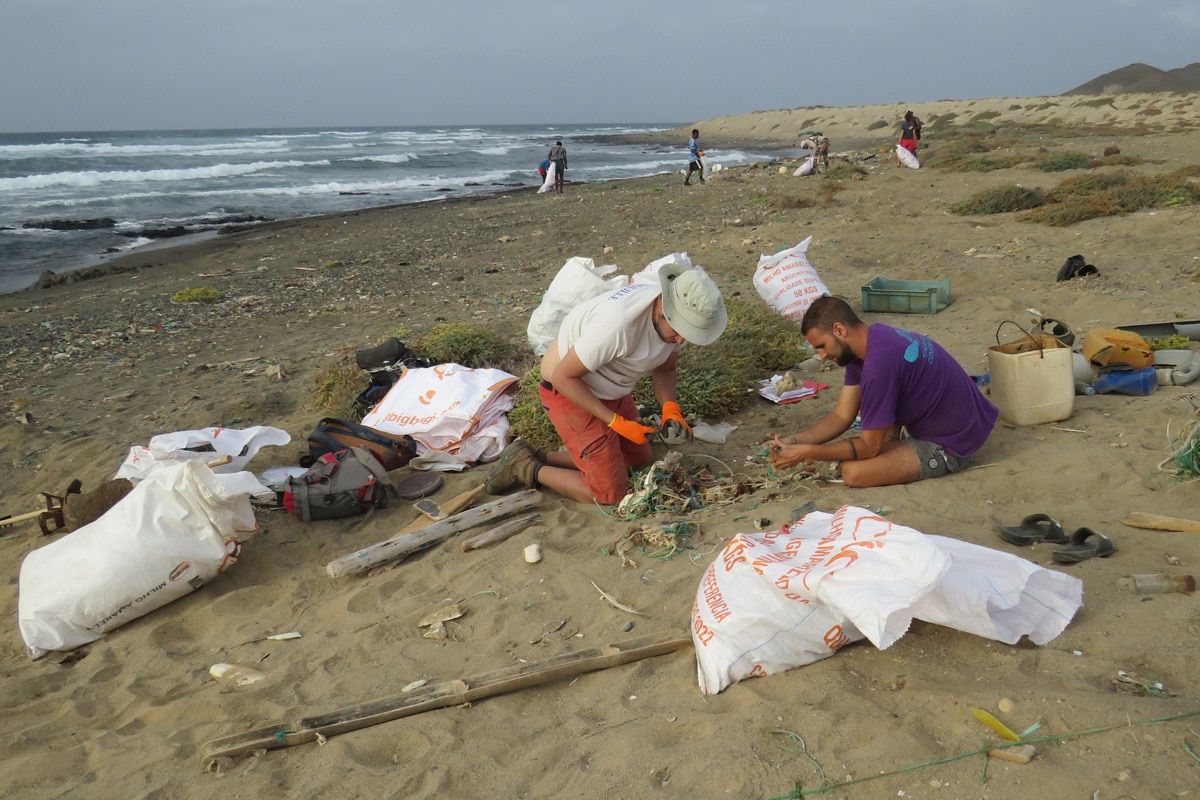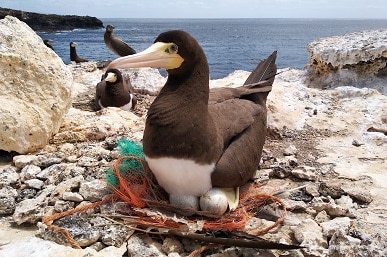 For each of the stopovers of The Ocean Race 2022-23, 11th Hour Racing Team will support a local grassroots organization to drive positive change and take action for ocean health. 11th Hour Racing Team will join forces with Biosfera and their organization's fight against the problem facing the precious coastal habitats in the scope of our legacy grantee program.
Biosfera's grant will back a 12-month-long project that combines a variety of in-the-field and educational activities to tackle the pollution problem. Leila explained the harsh reality Cabo Verde is facing: 
"There is so much trash on our shores that you can find birds' breeding nests completely made out of plastic debris, mostly fishing nets. A lot of wildlife perishes by getting entangled in these nets or ingesting small pieces of plastic. The quantity of trash we see here is overwhelming, but the bigger problem is actually what we cannot see."  
Part of the 11th Hour Racing Team grant will be used to organize coastal clean-up campaigns and support a waste characterization study in order to allow the organization to better understand what type of marine litter is present on these sites and to study the best ways of disposal. More importantly, however, is prevention: 
"If you have this much plastic on the beach, you have much more that floats in the water and accumulates on the ocean floor. As all of this plastic originally comes from the land, our main effort is to raise awareness of this issue amongst the local population and prevent the problem from growing even larger." – Leila Teixeira
The grant project aims to heavily involve and mobilize the local communities to secure a safe and sustainable future for all species inhabiting the Islands, including humans. 
Pictured below- before and after photos from a beach clean up as a part of the project in February 2022: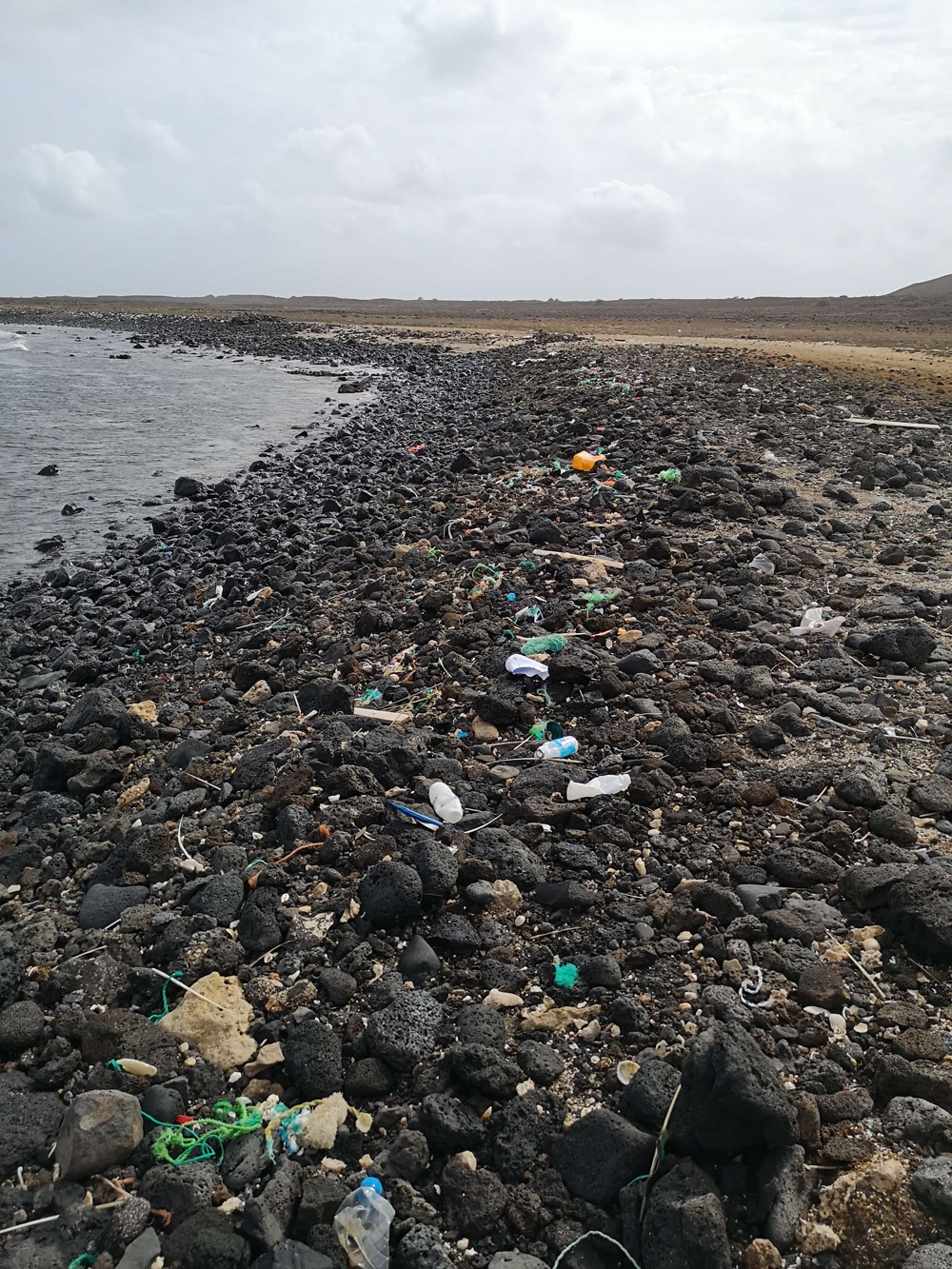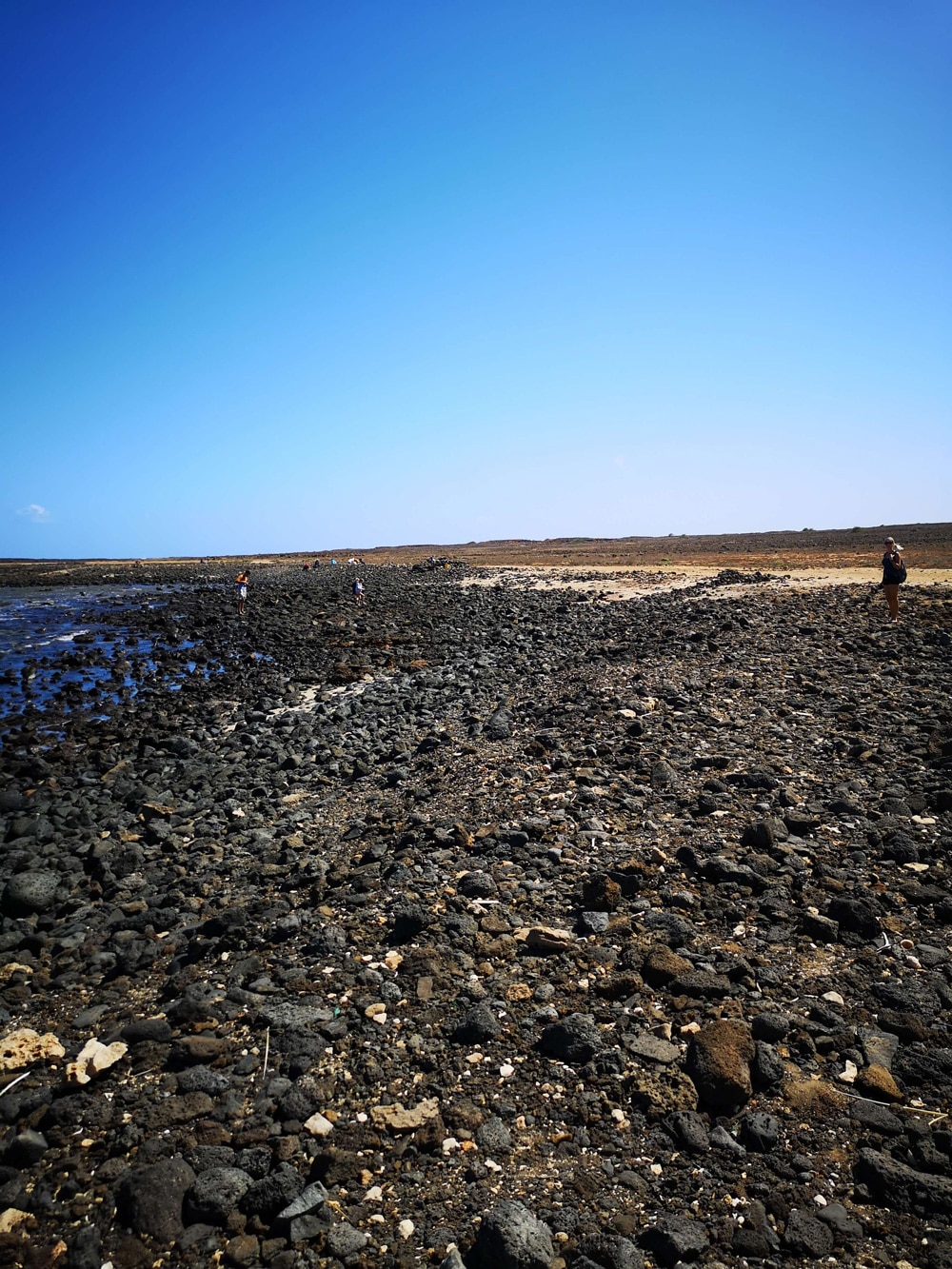 As part of Biosfera's wider 'Marine Pollution Action Plan', it also promotes a circular economy and seeks to provide employment to the islands' inhabitants. One example is the work they do with local women's groups to turn collected fishing nets into artisan objects for sale, such as produce bags and totes (find about the program with Simili Cabo Verde here). 
"We quickly came to learn that when people understand the consequences of their actions, they are more likely to act in a way that helps our environment, rather than harm it. And so by working with schools and local businesses, acting as a mediator between nature and humans, we are fostering a positive exchange with the local community and in turn, they come onboard and join us as supporters and activists," explained Teixeira.
11th Hour Racing Team will also provide extra hands cleaning up the beaches and running local activations during the Cabo Verde stopover of The Ocean Race 2022-23. Both sailing and shore crew are looking forward to get involved, as our skipper Charlie Enright affirmed: 
"When racing around the world, we get to enjoy the ocean in its raw, unique beauty, which allows us to build a very special connection to it. We also see firsthand how much the ocean and its marine life are suffering from human impact. Through a project like Biosfera's, we get the chance to give something back to the waters that carry us and contribute towards the preservation and protection of the ocean. We always look to leave a positive footprint wherever we visit."
Biosfera joins a global community of 11th Hour Racing Team grantees including Concarneau Marine Station (France), Plant A Million Coral Foundation (USA) and Explore (France). More legacy grantees for The Ocean Race 2022-23 campaign will be announced in the following weeks. Watch this space!