2020 Transatlantic Crew Taking Flight
11th Hour Racing Team announced the addition of several high-profile sailors to its training crew ahead of their France to Newport 2020 Transatlantic with five-time Ocean Race veteran Simon Fisher (UK) joining the team in France, along with past America's Cup and SailGP winner Kyle Langford (AUS) and 2017-18 Ocean Race participant Emily Nagel (Bermuda). 
The trio has come together in Brittany with Skipper Charlie Enright, onboard reporter Amory Ross and Justin Shaffer, who oversees special projects, to prepare for the team's upcoming transatlantic. The departure from Concarneau, France to Newport, Rhode Island, is scheduled for Saturday as 11th Hour Racing Team kicks off its two-year preparation plan for the next edition of The Ocean Race in 2022-2023.
Veteran offshore racer Fisher, also known within the sport as SiFi, was a Volvo Ocean Race trophy winner in 2014-15 as navigator of Abu Dhabi Ocean Racing and sailed alongside Enright and Towill in the 2017-18 Volvo Ocean Race with Vestas 11th Hour Racing. Originally from Essex, UK, he is now based out of Spain and southern England.
Langford, from Australia, sailed every offshore leg with third-place finisher Team Brunel from the Netherlands in the 2017-18 Volvo Ocean Race. Prior to that he was a member of Oracle Team USA in the 2017 America's Cup, after winning the 2013 America's Cup with Oracle. In 2019, Langford captured the inaugural SailGP title with Australia SailGP Team as wing trimmer, and more recently has been on the podium at the International Moth World Championships. When not racing, he makes his home in Stockholm, Sweden.
Nagel is a trained naval architect who had her first taste of The Ocean Race in 2017-18 as part of Team AkzoNobel. Hailing from Bermuda, Nagel has worked for America's Cup teams and SailGP on the technical and design side and has also represented Great Britain at European and World Championship sailing events. She currently resides in Weymouth, UK, where she campaigns her foiling moth in her spare time.
With oversight of special projects, Shaffer specifically focuses on technology, fiber optics and performance analysis for 11th Hour Racing Team, while Ross handles the role of onboard reporter as videographer and photographer, a key role during the nine months of The Ocean Race.
"We have pulled together a wealth of experience and talent for this transatlantic," said 11th Hour Racing Team Skipper Enright. "We are obviously itching to get miles and offshore training under our belts with the delays we've had this year. This is an experienced crew and a dynamic training group that brings together a broad range of skills as we look ahead to 2022."
Langford, Ross and Enright were together for the team's transatlantic sail from Brazil to France late last year. The addition of Fisher, Shaffer and Nagel creates a new mix of six sailors for this training in which the team will put to the test a next-generation wing foil and other new systems from the boat's recent refit.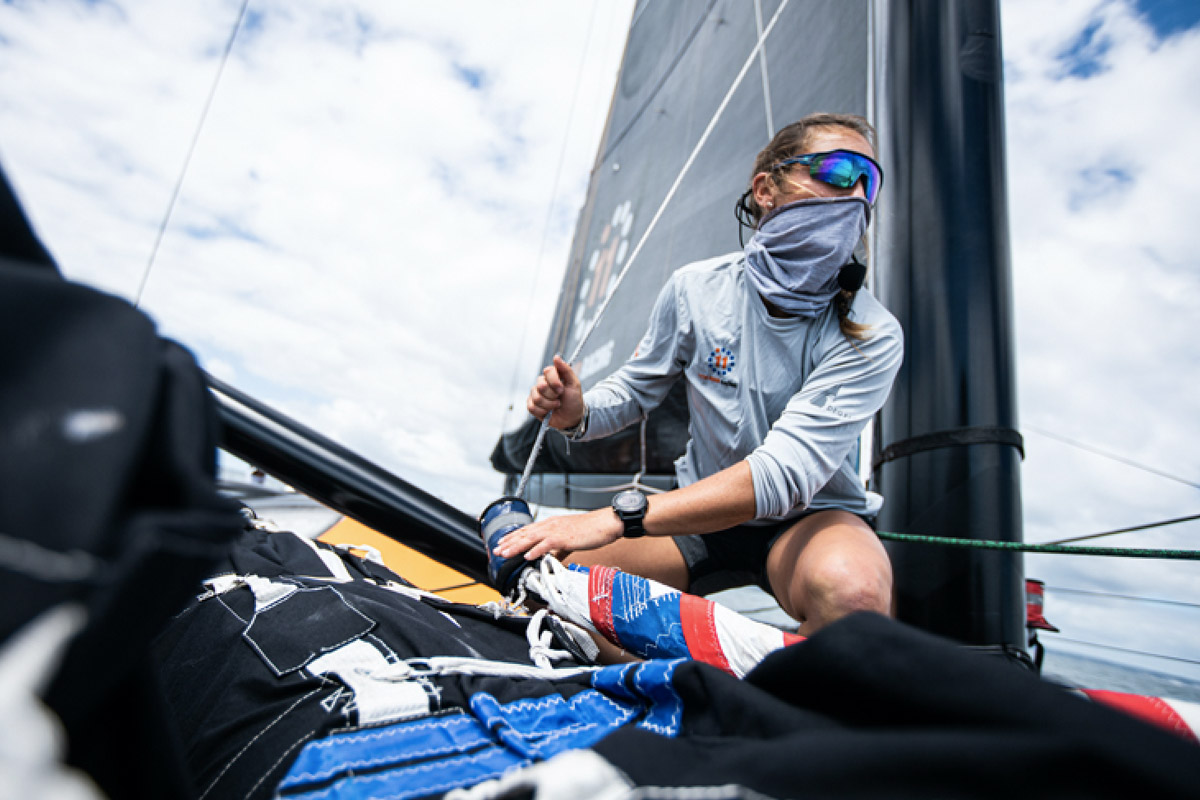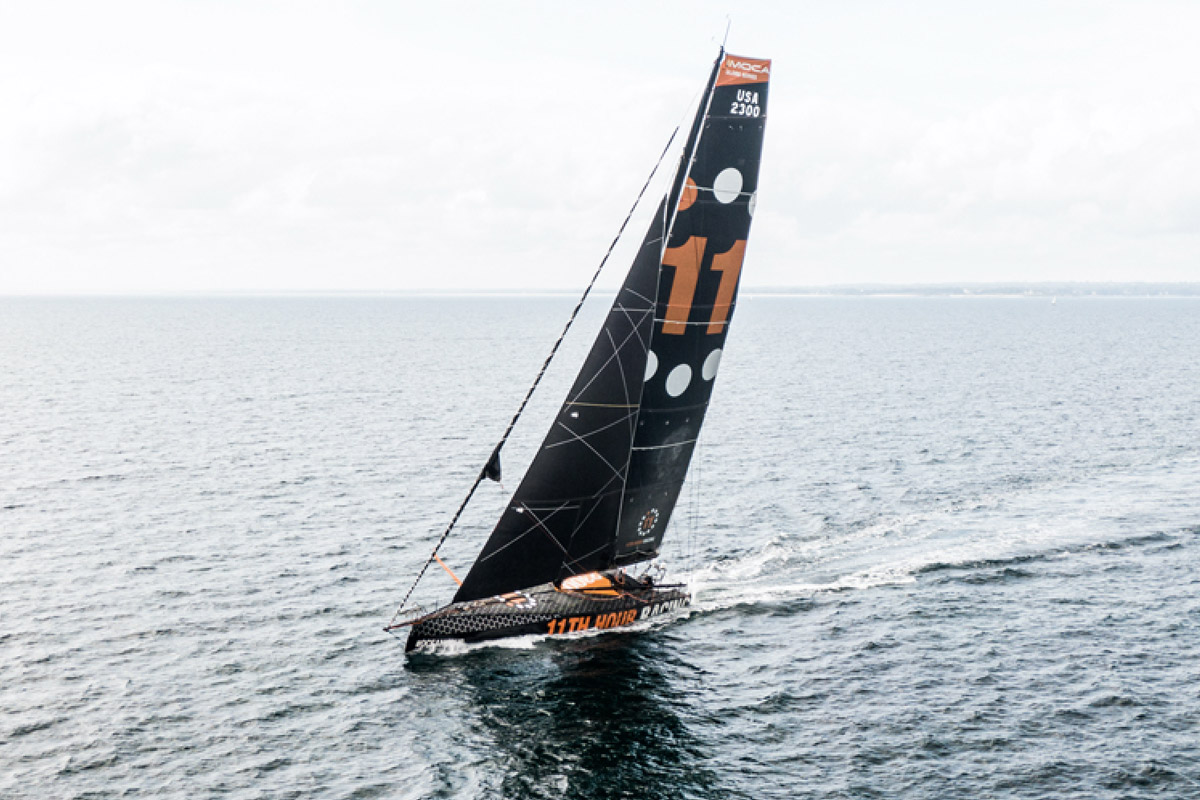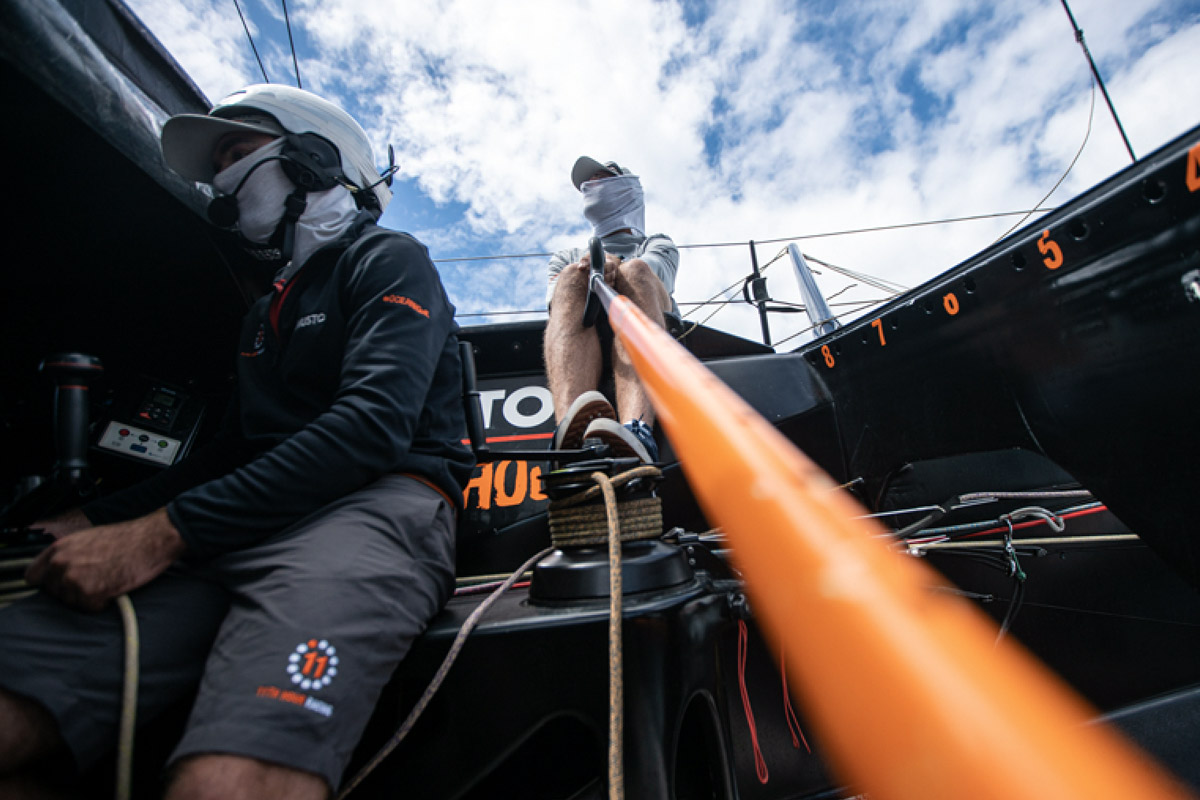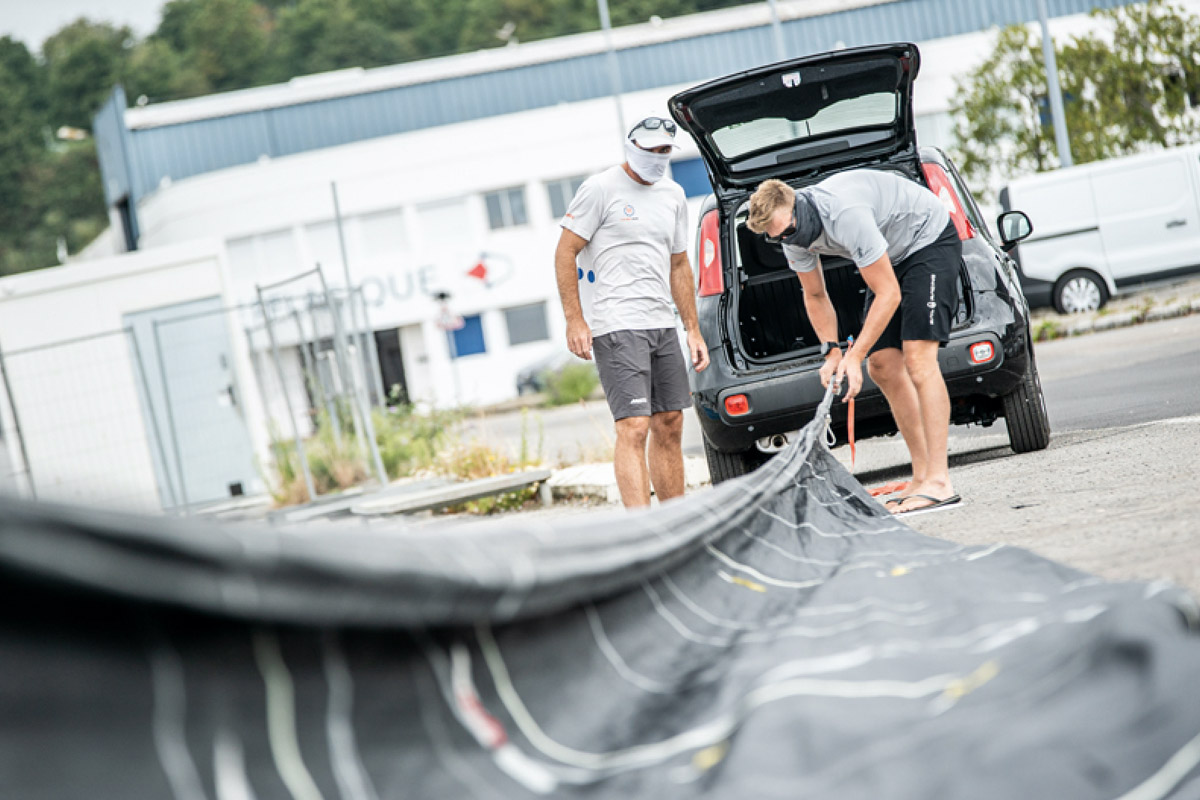 "We have built a foil with the latest generation of technology," said Team CEO Mark Towill. "The new T-foil design basically does two things: creates lift and reduces leeway. During the transatlantic, we will be testing out the new rake system with different sail combinations."
The current training boat is one of the first-generation IMOCA 60s to foil — meaning its hull can lift out of the water at high speeds. The new foil has been designed and refined using computer simulation tools. The latest IMOCA rule provides for a "second degree of freedom," allowing foils the ability to rake backwards and forwards several degrees.
The team worked closely with performance partner MerConcept and Naval Architect Guillaume Verdier to develop the foil design and hopes to gain considerable insight over the next weeks of sailing. A second new foil will be installed later this fall.
"It's very important to test these concepts in reality and validate the projected performance against actual data. This learning process is very important in our efforts to have the most competitive platform for The Ocean Race in two years time," added Towill.
Once the team arrives in Rhode Island, the sailors will base themselves out of Newport for a fall season of offshore training, sea trials and on-land activations and sustainability initiatives.
"While the one year postponement of the race has changed our timelines, planning and the location of our training base for the short term, we think having the next few months in Newport gives us a great jumping off point to begin sailing and working together as a unit," added Enright. "Our emphasis is on training safely and testing new systems with the goal of putting the best and fastest possible team at the start line of The Ocean Race in Alicante, Spain in 2022."
Each member of the training team will go through the team's sustainability induction process highlighting the team's parallel mission to win the next edition of The Ocean Race while making a commitment to sustainable operations and inspiring sailors and sports fans. Non-sailing team events in Newport will also a team "Homecoming" to connect with fans during a socially-distant event and The Newport Ocean Summit, a virtual gathering of scientists, business leaders and policy-makers around the latest ocean health issues.