The 'eureka' mistake that led to 'Plant a Million Corals'
11th Hour Racing Team's new Legacy Grantee, Plant A Million Corals Foundation, has discovered a ground-breaking method to accelerate the growth and fusion of corals, and potentially the key to restoring dying reefs.
Good news is not often heard when talking about climate change, yet it does exist. One shining example is Florida's Plant A Million Corals Foundation, who recently joined our family of legacy grantees at 11th Hour Racing Team. 
Initiated by Dr. David Vaughan, a marine researcher and established activist for ocean health, the foundation is committed to restoring the Florida Reef Tract, the world's third-largest coral reef. 
The foundation plans to restore 100 years of old coral in only 2 years, more specifically 'reef building corals' such as the staghorn or the brain coral, known to be slower growing which can take up to 25 years to reach their full size. 
Micro-fragmentation: a technology discovered by accident 
What sounds like science fiction has become a tangible goal thanks to a lucky accident in Mote Marine Laboratory in the Florida Keys a few years ago. Back then, Dr. Vaughan was the institution's Executive Director and increasingly frustrated by the slow and difficult growth process of corals, turning his dream of restoring at least a part of Florida's natural reefs into a mere figment of his imagination. 
When transferring coral plants from one water tank to another, one seedling broke into tiny fragments. Instead of dying from the infraction, this very seedling happened to regrow the broken tissue in record time over the following weeks. This led to Dr. Vaughan's eureka moment.
Experimenting with different methods to cut, cultivate and transplant the corals, Dr. Vaughan and his team further developed their newly found method of 'micro-fragmentation', stimulating the coral growth rate to 25 – 40 times more than the usual pace. 
Why corals matter
To fully understand the impact of Dr. Vaughan's discovery, we should take a look at some of the background stats and information about corals. 
This beautiful underwater organism, which is part plant, part animal, and part mineral, forms the base habitat for a huge amount of fish and botanic organisms. Over 700 million people worldwide depend on reef fish to sustain themselves, representing up to 40% of the global catch. 
What's more, coral reefs can be described as 'the rainforests of the sea', producing a huge amount of the oxygen we breathe every day. 
Unfortunately, corals were one of the first species to directly reflect the effects of global climate change and pollution. The rise in water temperature and change to the ocean's acidity has led to a dramatic loss of live coral in the past few decades. According to Dr. Vaughan, only 2% of Florida's original coral, which used to cover most part of this massive reef, is left today.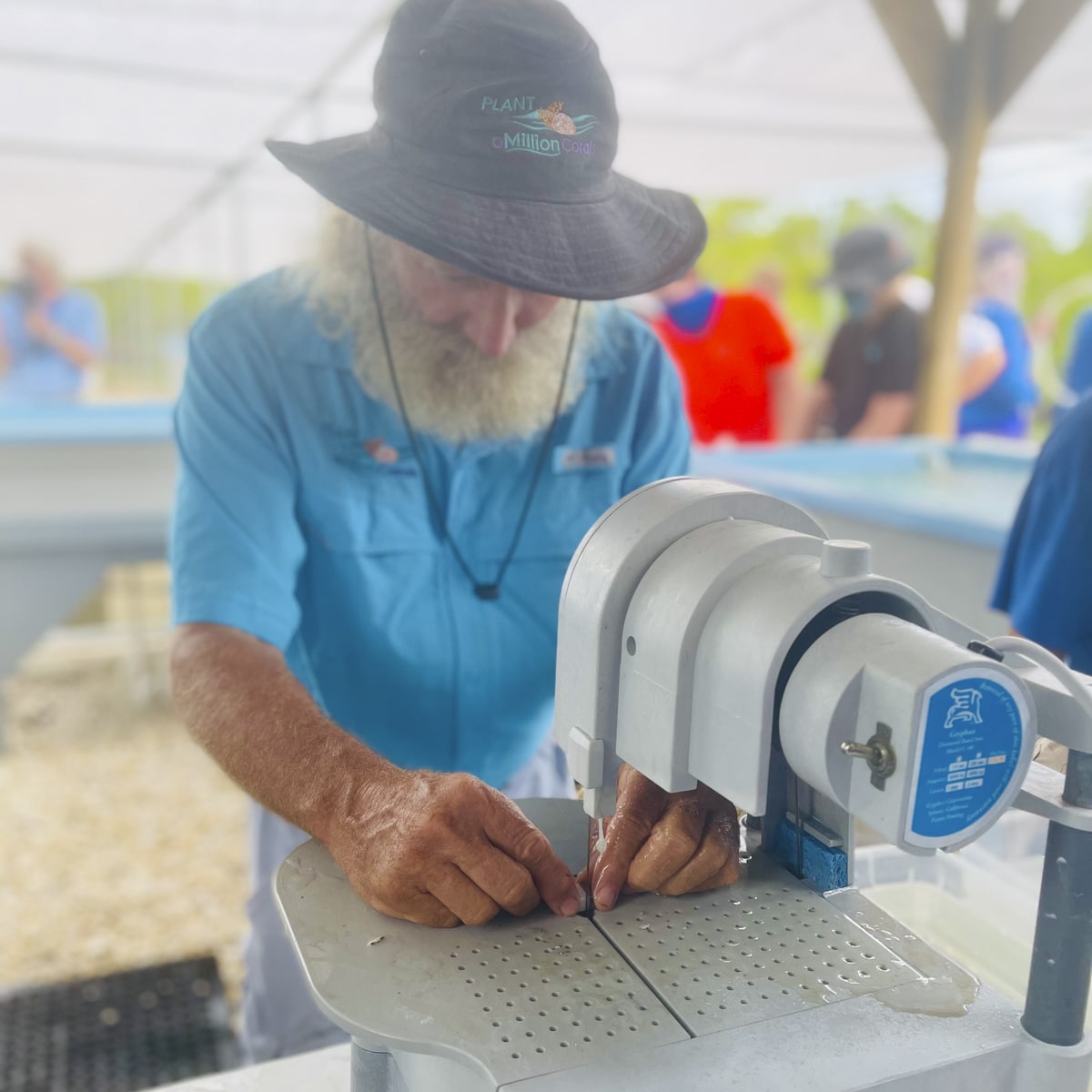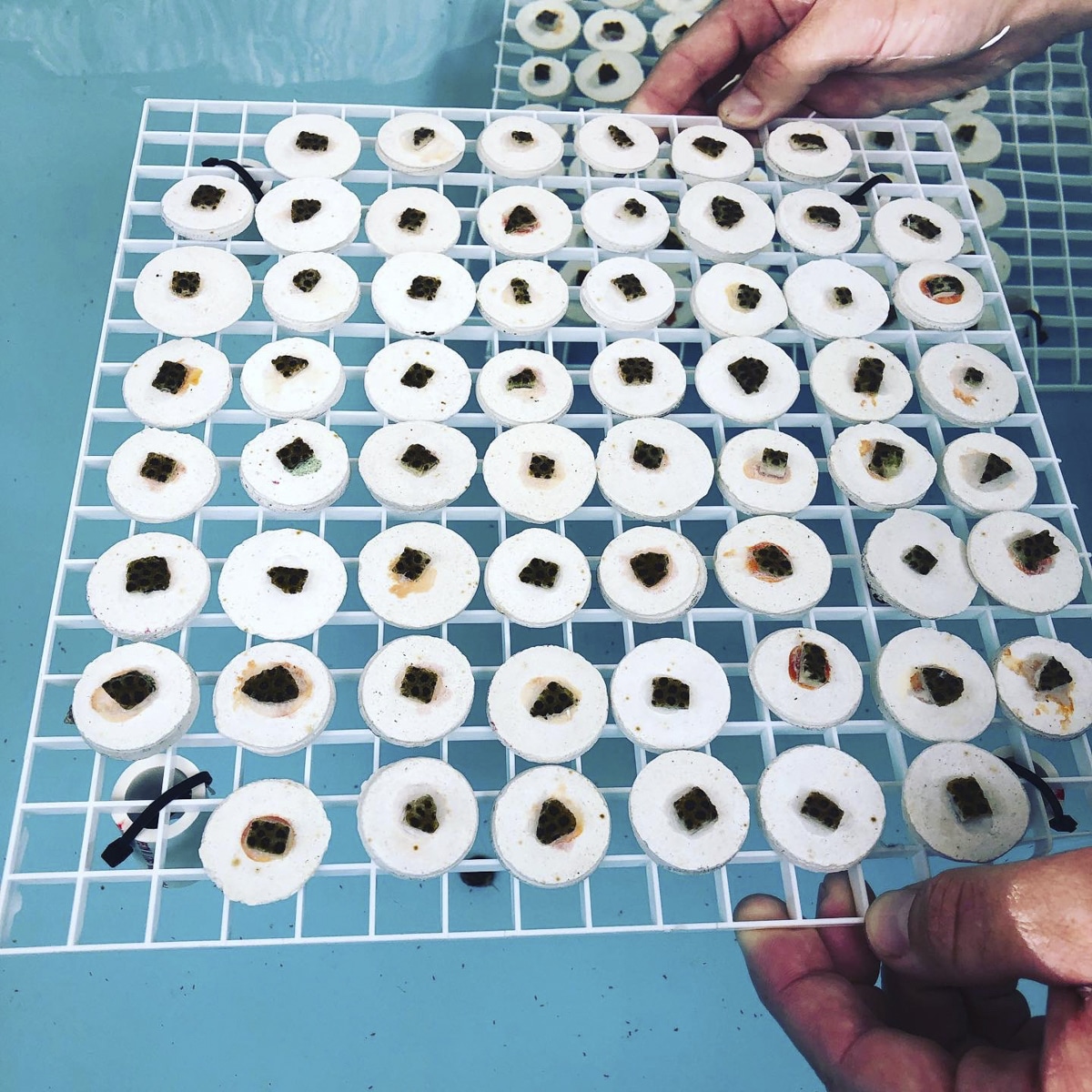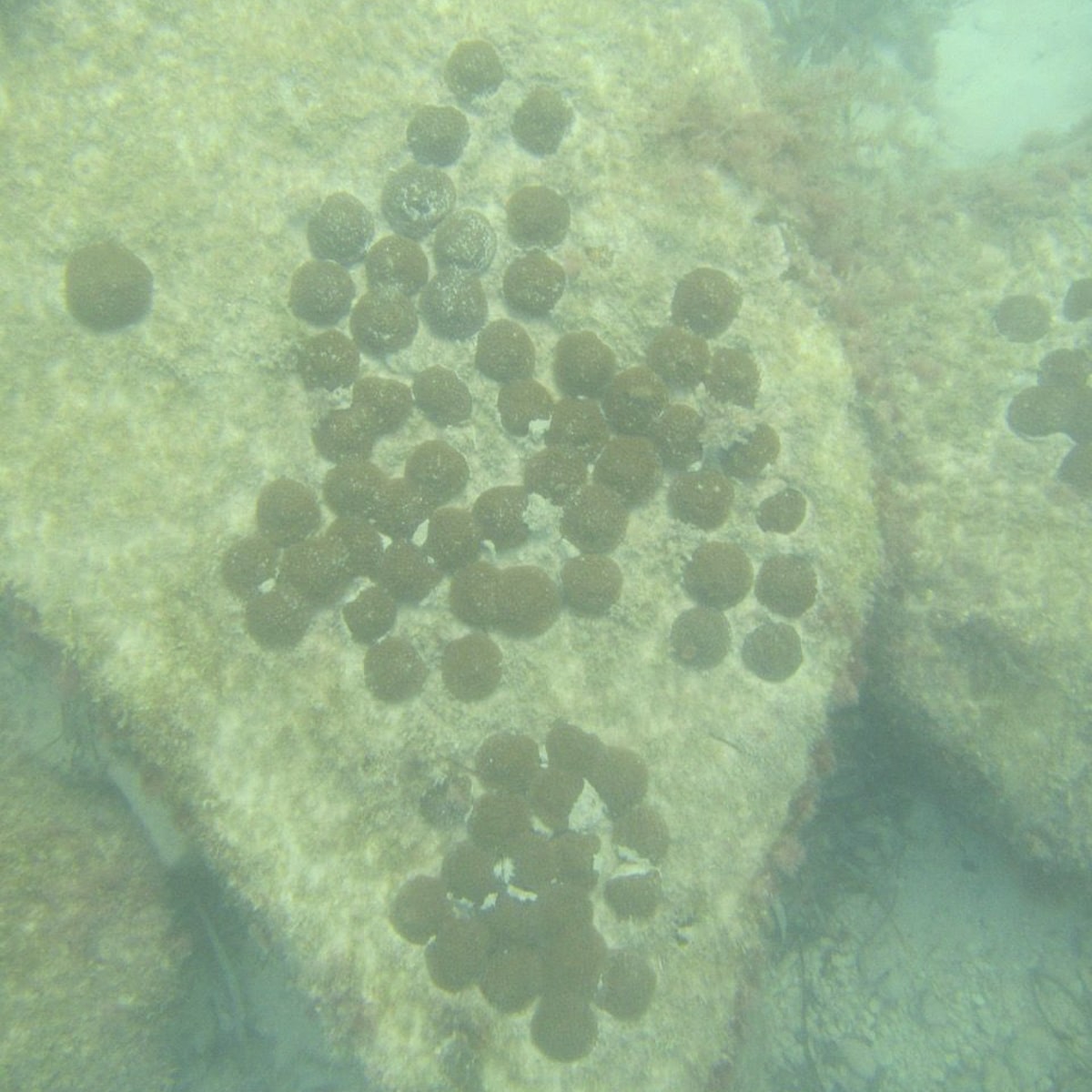 Time to act and accelerate change
Through our collaboration, the Plant A Million Corals Foundation grant will fund the design and construction of a new range of tanks used to breed corals. 
To build these tanks, Plant a Million Corals and 11th Hour Racing Team have commissioned Chris Bjerregaard (Bristol, RI, USA) to assist Dave with the design and development. An accomplished yacht designer and aerospace engineer, Chris draws upon his experience in the marine industry and applies these concepts to enhance the coral tanks.
Improving the tanks' structure and flexibility, the new design will further emulate the coral's natural habitat, including the ebb and flow movement found in marine ecosystems. 
This way, growth will be promoted while the fresh flow of water enhances the young coral's health. Once the seedlings have reached sufficient size, the team will transplant them onto a dead reef structure in the ocean. The new tanks come with transparent walls, so visitors can take a direct look at the growing corals and learn about the importance of protecting and preserving their health. Due to their light and robust build, they can be easily transported and displayed at a variety of locations. 
Additionally, the foundation is thinking ahead by observing how different genetic strains react to higher water temperatures and acidity in a range of ocean simulators. 
The problem of global warming won't be resolved tomorrow, which is why the researchers try to find adaptive solutions to save our reefs, or at least slow down the decline. 
Technology to save the planet
The Plant A Million Corals Foundation brings a ray of hope to the world's reefs, inspiring others to follow their example. 
Driven by science, persistence, and a deep love of the ocean, we are extremely excited to work with their team to help protect and restore the marine environment we depend on. 
As Dr. Vaughan pointed out: 
"People think we have ruined this planet by technology, but by technology, we can bring it back."