The Ocean Race Top Moments with OBR Amory Ross
This week, veteran onboard reporter Amory Ross digs into his archives to give us a glimpse at his top moments from past editions of The Ocean Race.
2011-12: Race Finish in Galway Onboard Puma
It wasn't the best of legs for us – after leading most of the way from France to Ireland we fumbled on the goal line and got rolled by the fleet – but the elation of crossing the finish line knowing I had completed the around-the-world race in its entirety was … very special. Just an incredible sense of achievement, at overcoming doubts, fears and obstacles to the very end. Galway, as you'd expect from the irish, was waiting with open arms and the next week was a bit of a blur, but I remember feeling like a million bucks. It was a very high, high!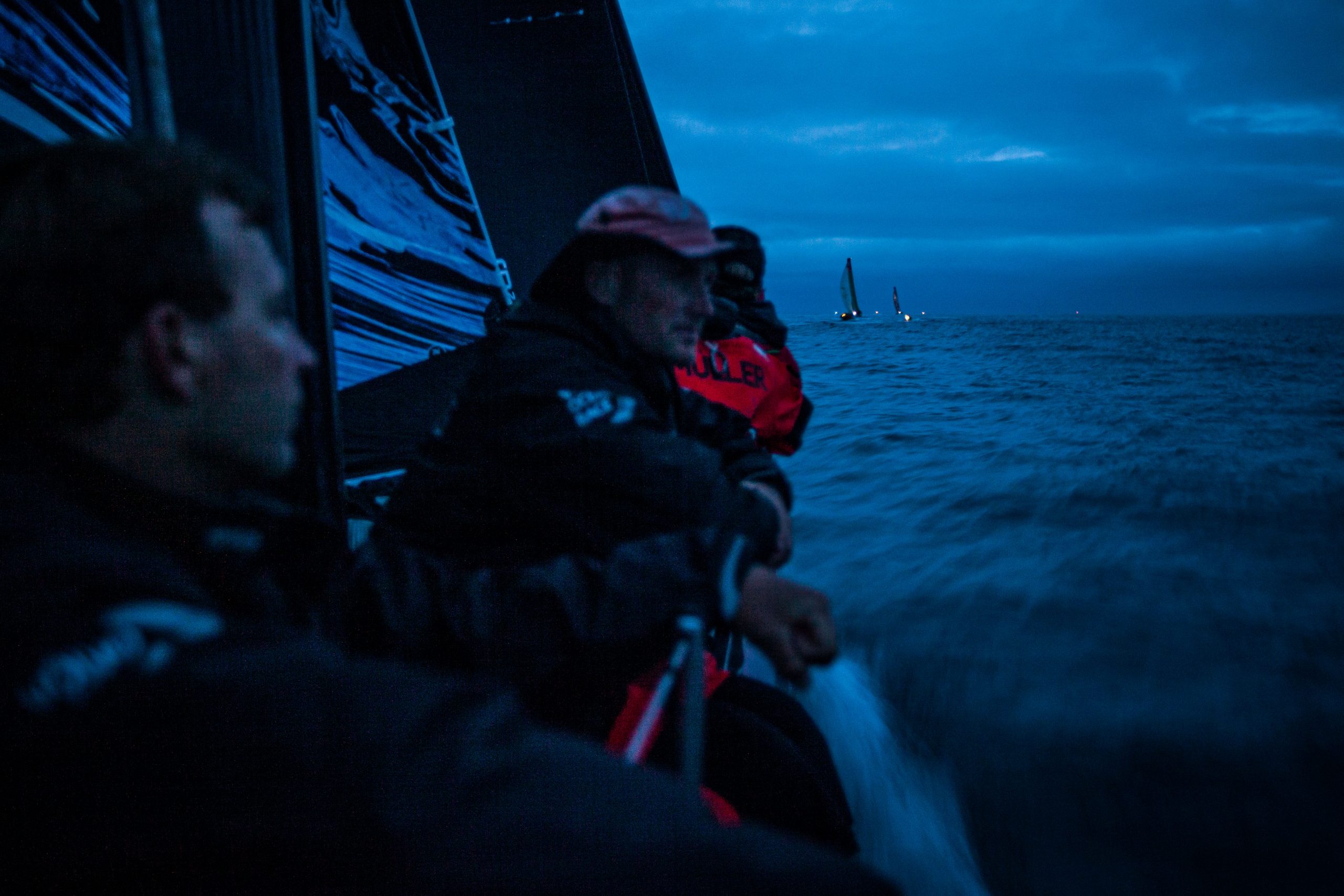 2014-15: Leaving Newport Onboard Alvimedica
I was probably more excited to arrive home than I was to leave it, but sailing into Newport on Alvimedica was a bit of a dud. We drifted around all night in the freezing cold and the welcoming committee gradually went in for much-deserved warmth and sleep. The 3AM dock-in was unfortunately quiet… But the departure a few weeks later was quite the opposite! I'll never forget the way Newport came alive for our departure day. The Fort was packed shore to shore, as was the harbor for our parade out to the start, and the beautiful Narragansett Bay lap was full of close crosses, waving friends and much fanfare. It took a long time before the enthusiastic sendoff faded into the distance, and I recall much pride in knowing I was lucky enough to call the passionate town we just left my home. Will never forget that one.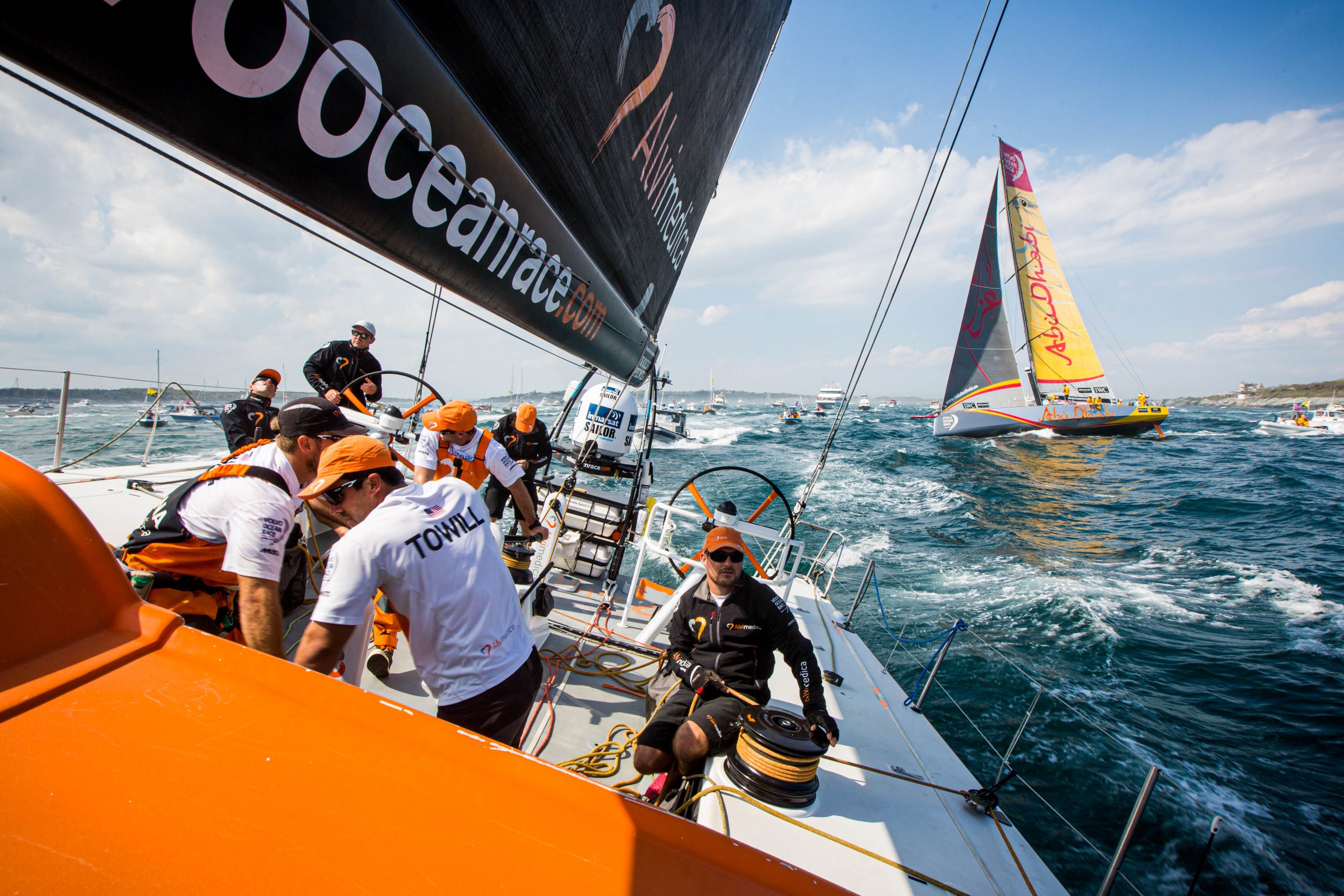 2017-18: Whale Spotting with Drone Onboard Vestas 11th Hour Racing
Drones have brought so many elements to the job and it's been fun riding along the path of discovery with its potential. Nature research was a new one… We were somewhere in the Pacific when I was gearing up for a standard sunset flight. Nick Dana started chirping about some significant disturbances on the water a mile or so in front of us. I fast racked the launch and got the drone overhead just in time to catch a full frenzy of underwater activity. We sailed right past a rorqual lunge feeding, full of baitfish, whales, tuna, diving birds, and even a few sharks. It was a near constant explosion of bubbles and activity, and I remember being so nervous I was going to miss something or lose the drone and all the footage. Everyone was over my shoulder looking at the screen woopin and hollerin. I stayed on-scene as long as I could until we were at the edge of range when I had to turn back for home. It was a memorable editing session as we crowded around the computer down below marveling at the 4K details. It turns out that video caught the attention of the nature community and we learned this type of feeding by these animals was extremely rare as far north as we were in that time of year.
2014-15: Rounding Cape Horn Onboard Alvimedica
It was my second time around the Horn but in a lot of ways more impactful than the first. By the time we rounded the Horn on Puma most of the Volvo 70 fleet had been decimated by a brutal Southern Ocean. We were a few hours behind Groupama and I was equally relieved to be through with the south as I was stressed about capturing the rounding; I never took the time to appreciate the moment. Not so on the second… On Alvimedica we rounded in the lead, having raced hard and fast, and I was so thankful to be there with a bunch of really good friends who I started on this offshore journey with in 2010, before my first Volvo. It was the realization of our collective hard work and achievement in getting to what many consider sailing's Mt Everest summit, and I remember being overwhelmed with gratitude. I also made sure to really take in the incredible sights and sounds in a way I didn't the first time. I felt like I'd dropped the ball and my biggest fear was that I'd never get back there, so this second one was special.
2011-12: Time Spent on Tristan de Cunha after Puma's Dismasting
Seems a little strange to include the island we were stranded on for a week after dismasting 17 days into the 2011/2012 Volvo Ocean Race, but in looking back, the opportunity to spend time living on the world's most remotely inhabited island is something I truly cherish. It is one of those life experiences I never expected, nor will ever get to do again. And while I definitely didn't appreciate it then – I certainly do now. We played golf on cow-filled fields, climbed 6,750 feet to Queen Mary's Peak and the snow filled crater at its top, observed nesting Albatross and Rockhopper Penguins, learned about the burgeoning frozen lobster industry and occasionally slept onboard with anchor-watch in the offshore kelp field to send off content because our satellite equipment was more advanced than anything on-island. So many memories, so much history, and so many friendly people there who helped us back on track. Once in a lifetime experience.