Transat Jacques Vabre 2019 Onboard Updates and Tracker
11th Hour Racing's estimated arrival into Salvador de Bahia is 3:00 PM EST Sunday, November 11.
Day 11, November 8, 2019: Interview onboard with Charlie Enright
It's good, we're just blasting along, this is obviously what everyone remembers about the race when they win it, but the first few day weren't like this.
(The Doldrums) started OK for us but we got dropped by Apivia, were we neck-and-neck. But it was horrid for Charal, every sailor has that at some time in their lives. I feel bad for them, but anybody who knows anything knows (it can happen).
We hope so (to get on the podium). We've got a pretty good chance and there's some pressure on these guys in front.
Day 11, November 6, 2019: Blog from Charlie Enright
The last 24 hours will go down as some of the craziest in my sailing lifetime. We were going into the 8th night, neck and neck with APIVIA, we'd just taken over second for a sched, when the cloud came….we've all had em'…light, lifted; the competition sails away…they fetched down to the doldrums while we VMG'ed there for another 18 hours!
When it rains it pours…
First, we hit something with the keel, checked with the endoscope, no damage. Then we lost a sail over the life lines, luckily it was tied on well. Then the engine overheated, had to change out the exhaust system, while this was happening, we broached in a 30 knot puff and tore our A3. Once we got that under control we came back to a dead-ship…oh yeah, and we saw a water spout.
5 hours later, we have just arrived to the doldrums, a place that can be notoriously tricky. We chose to take our penalty as we arrived. We opted to take a 1.5 hour penalty for breaking our engine seal the first night in the English Channel. The other option was a hearing where the outcomes could have been: no penalty, 2 hours, or even up to DSQ (disqualification). Another boat stopped to do the same earlier in the leg; so with that precedent set, we chose to serve our time as well. Our seal broke when we went to charge the batteries. An honest mistake. Traditionally, we lock our prop in reverse, like most people do, so when we started the engine and it was still engaged, we broke the seal. Timing of the "penalty kill" looks to be as good as we could have hoped for, so, off we go, with nothing hanging over us. We're in a much better place than we were 24 hours ago!
Day 8, November 3, 2019: Interview onboard with Charlie Enright
We're doing everything we can just to push while it matters. We're not getting a lot of rest.  When the opportunity to strike comes, you're like 'we're going to just grab it.' But it's been good. It's crazy trade wind sailing, so it's push, push, push while we can. In a couple of days you can tell we'll move over to the west,  which is looking pretty sketchy. Slowly we'll pull it back, but that's the beauty of being in the west, you can kind of choose. Once you're in the east it's hard to get west, so we're kind of just setting it all up.
Jérémie and the Charal guys have been going a little higher, but, yes, the truth is no one knows (laughs). If they get out the other side everyone will be talking about it at the finish. That's the goal (a podium finish) certainly, from where we are, catching the other two boats certainly isn't far-fetched – even the Apivias and Charals of the world. If the Doldrums covered up, but in 14-16 knots and calmer sea state conditions those guys are pretty untouchable. It will be a fight for that last spot (on the podium). We'll keep pushing, we have been the whole time. The pace has been pretty insane and obviously I've been doing a lot of stuff on the boat that I haven't done sailing like this before, it's been good (laughs).
Interview onboard with Pascal Bidégorry
I'm in the cockpit of the boat. It's calmed down a bit, we had some heavy landings. We put a reef in the mainsail, we've got the big gennaker up with 20 knots of wind. We never sent the spinnaker up again.
We played it pretty well to the north of the Canaries. We had to take a shift so that we could make our descent. On our boats, the temptation is to turn upwind, obviously it's easier, but the road to Bahia is south.
It's a drag race now. We've crossed paths several times with Banque Populaire under spinnaker and us under gennaker. Everyone is working out their own way.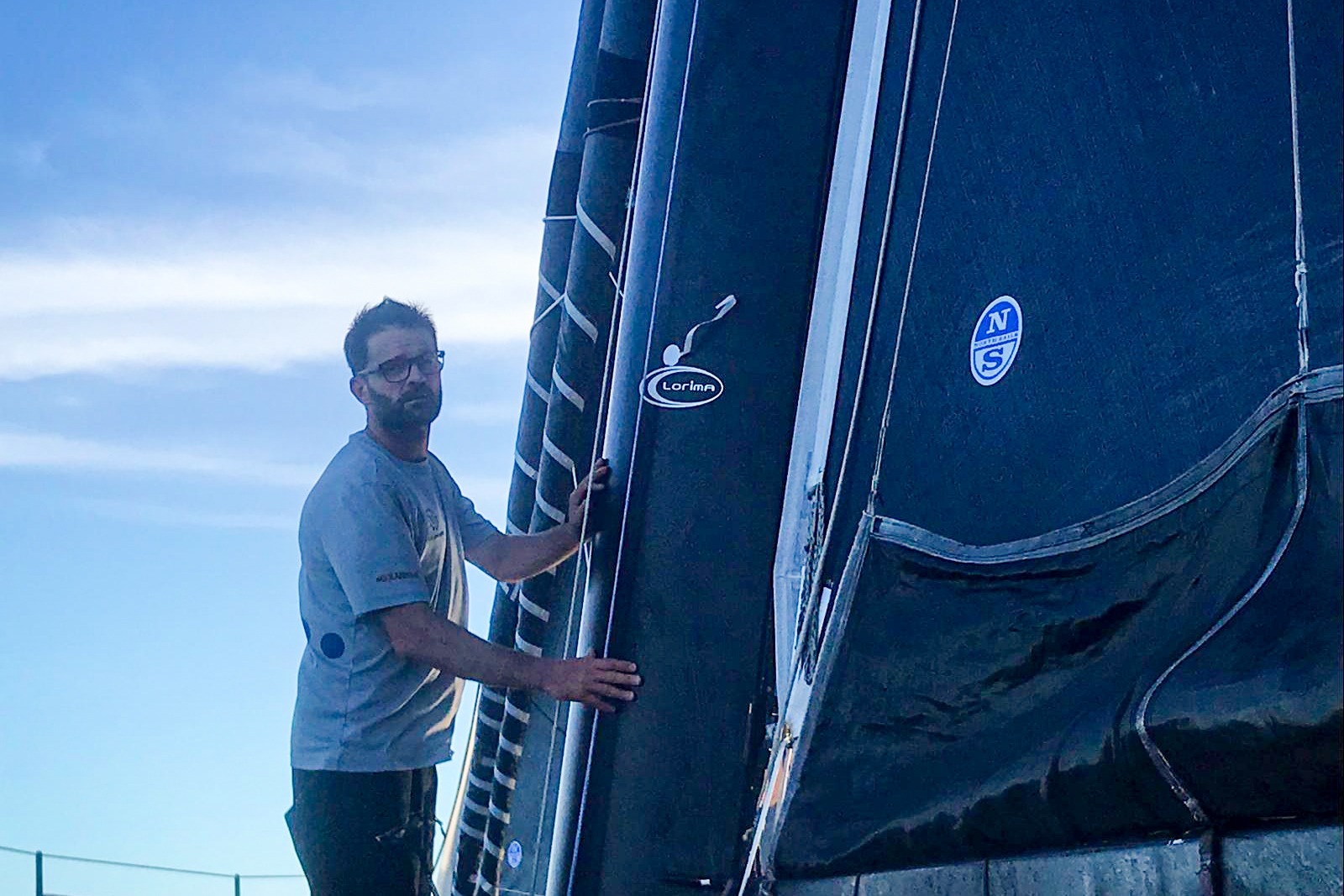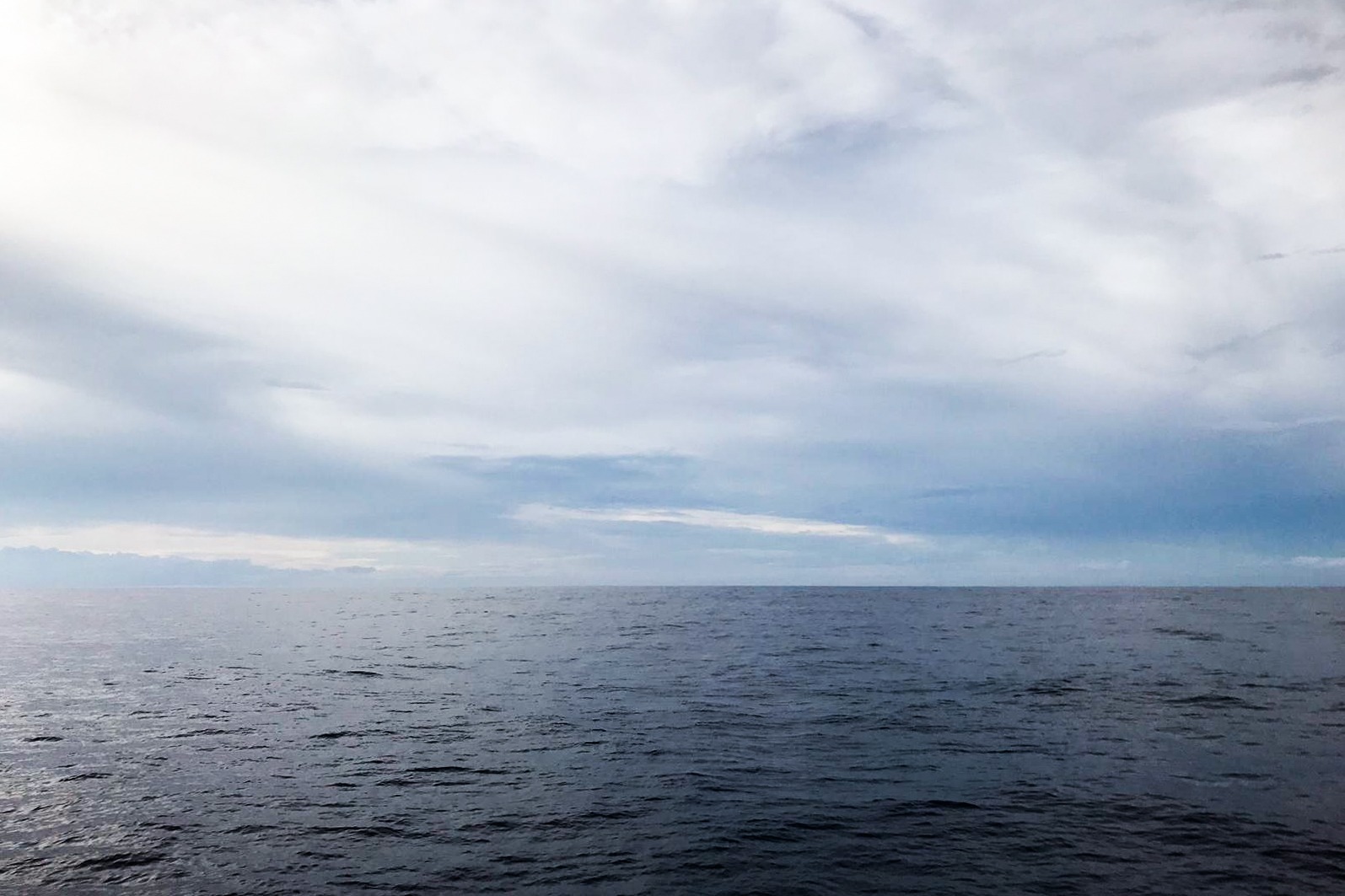 Day 7, November 2, 2019: Charlie Enright
Hi Again…lot has happened since we last chatted. Been a tiring few days, out of the slight reprieve and back into the big breeze. Took some known losses early with what we believed to be a good sail choice for the future. As frustrating as it was while it was going down, I feel like it was the right call, and it did eventually bring us up to third place. We chose a flatter furling sail while some of the others were on traditional runners, or A2s.
At the time we felt like we were mowing the lawn, back and forth, barely getting across the yard, all while going a million knots with white water everywhere. While the others were eased sheets, easy sailing, maybe even drinking wine and eating cheese, who knows! Fast Forward to post-Canaries, we were in a good place and had the option to peel the to the A2 but didn't, because we got away with it before. That will go down as a mistake.
Now we've found ourselves levered to the west expecting a good shift and good breeze to come. At the moment, we're lacking both but patience is a virtue. No matter what happens with this little split we still have eight days to go.
Lots of racing to come, time to get sailing with the same intensity that we have to date. Over and out.
Day 5, October 31, 2019: Charlie Enright
Still sailing in light winds, currently going 11.9 knots but expecting the breeze to build, making ideal conditions for our IMOCA 60. Charlie and Pascal have a lot of work ahead of them anticipating 4 peels in the next 24 hours.
Day 4, October 30, 2019: Charlie Enright
Where to begin. It's been a wild first few days. Crazy start, 31 double-handed boats, plus all the spectators in less than spectacular weather. It was great to have 2 ribs-worth of support from across the pond. We started well, but mismanaged the beat, good comeback to stay relevant thanks to fast sailing and good handling.
Unfortunately, we've had no communication until just yesterday…been sailing blind…no forecast, no position reports.
We had a good plan before leaving the dock, but the last model run showed last minute inconsistency, typical. Playing the shifts and managing AIS has kept us in the game. Surprised at how close we are given all the chaos, and the amount of upwind…not our strong suit. Anyway…that's it for now. Back to FRO reaching in 14 knots. Currently aimed at Lisbon, one of my all time favorite cities. Bom Dia.
Day 3, October 29, 2019: Pascal Bidégorry Telephone Interview
Everything is fine. We have a problem with our (satellite) connection, so we don't have much weather info but that's life. Charlie (Enright) and I are working well together.
We made some changes on the boat before the race and I think it's much better upwind. These difficult choices of which road to take are not a surprise, but it's more complicated without much weather info.
Crossing the depression and knowing that we've got a long way to go on a port tack is not our choice and not getting us anywhere. I'm not surprised that the fleet has taken two options. We are currently sailing upwind in 15 to 17 knots with a manageable sea state (2 to 3 meters swell).
We have been sailing with Apivia for some time now. We have seen a few boats when rounding Ouessant,  since then we overpassed Banque Populaire, we saw Apicil, PRB.
Everything is well onboard with Charlie, we haven't got any problem with the boat, and as soon as I will solve the problem with the connection, life will be much easier.