Velocitek ProStart – How a Handheld Device Saved our Race
When Charlie Enright and his co-skipper Pascal Bidégorry jostled for position just seconds before crossing the start line of the 2019 Transat Jacques Vabre double-handed race last October in France, little did they know that the small Velocitek ProStart device they held in their hands would not just be their key to a fast start – it would ultimately save their race.
That's because Enright and Bidégorry had no way of knowing, or predicting, that their computer and information systems would power down for a long stretch of time as they began crossing the Atlantic days later headed for the finish in Salvador de Bahia, Brazil.
The ProStart device – not much bigger than a small paperback novel – gives sail racers accurate distance to line measurements as they prepare for a race start.
"Without the ProStart, we wouldn't have had the start we did in Le Havre," said Charlie, who positioned 11th Hour Racing Team among the top five as the TJV gun sounded. "We had our support RIB use the ProStart to ping the line for us so that we had a leg up on much of the fleet right from the get go."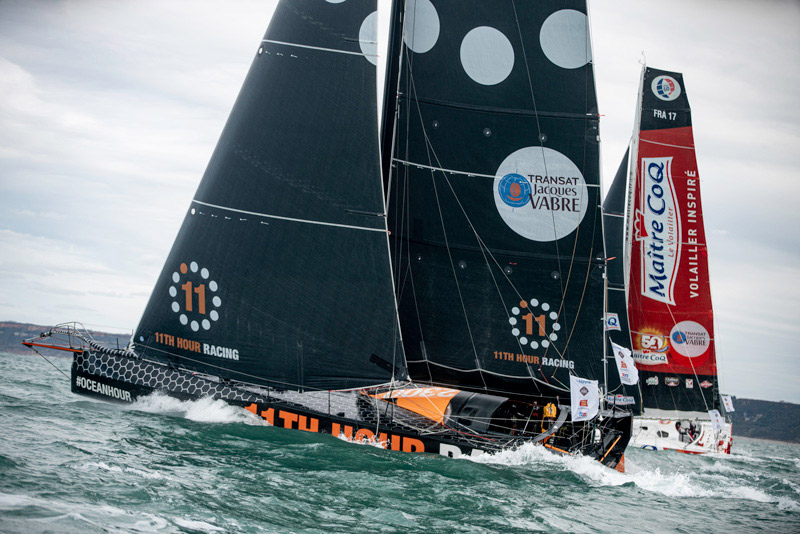 Enright and Bidegorry maintained their top five positioning for much of the first week when disaster struck in bunches as the team neared the halfway point. First the boat hit something with its keel, then a sail overboard, an overheated engine – and then a broach. With the power systems down, the team had no navigation system to help guide them towards the tricky equator crossing.
"At that point, we literally had one bit of technology that was helping to guide us," remembers Charlie. "Pascal was hand-steering the boat, going super-fast, using the Velocitek ProStart powered by three AA batteries to chart our progress and speed, while I was down below fixing the engine."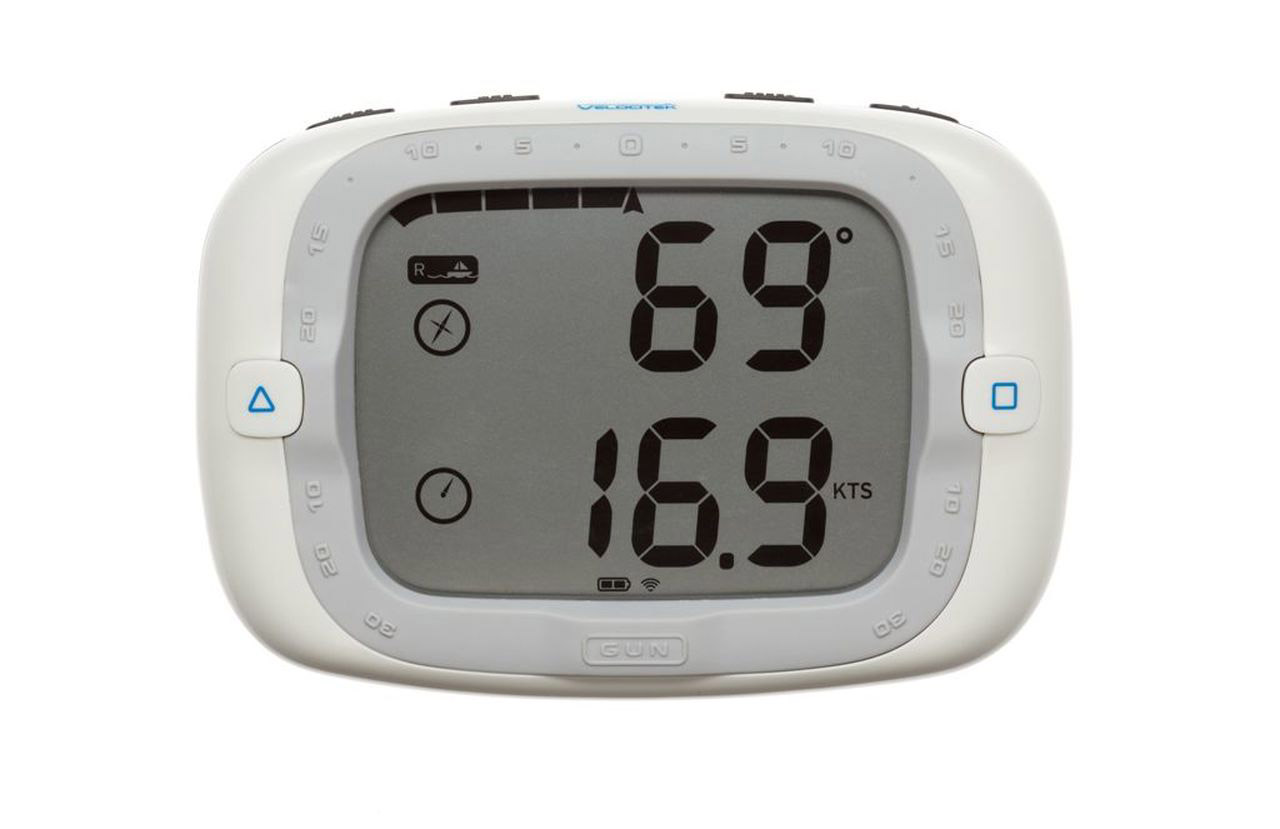 The team would get through the adversity and solve the technology glitches on-board – even pushing for a podium in the final days of the race before ultimately finishing fourth.
"The ProStart turned out to be an incredible stop-gap, while we got our systems back up and running," said Charlie. 
"We've heard of sailors using the ProStart in a pinch when their electronics drop out and we hear about situations like this during inshore racing somewhat regularly," said Charles Swanson of Velocitek. "But it's far more unique to hear about it offshore, especially in something like the TJV. Things can go wrong at all levels of sailing and it's good to have back ups."
"It's crazy because you never think about Velocitek as a back-up device but without it, we would have essentially been lost at sea," added Enright. "It is a great device to have whether you are racing a small boat or a big boat.
And for Charlie and Pascal in the 2019 Transat Jacques Vabre, the ProStart ultimately had a huge impact — even if it's something small enough to be held in the palm of your hand.