Amy Munro

Sustainability Officer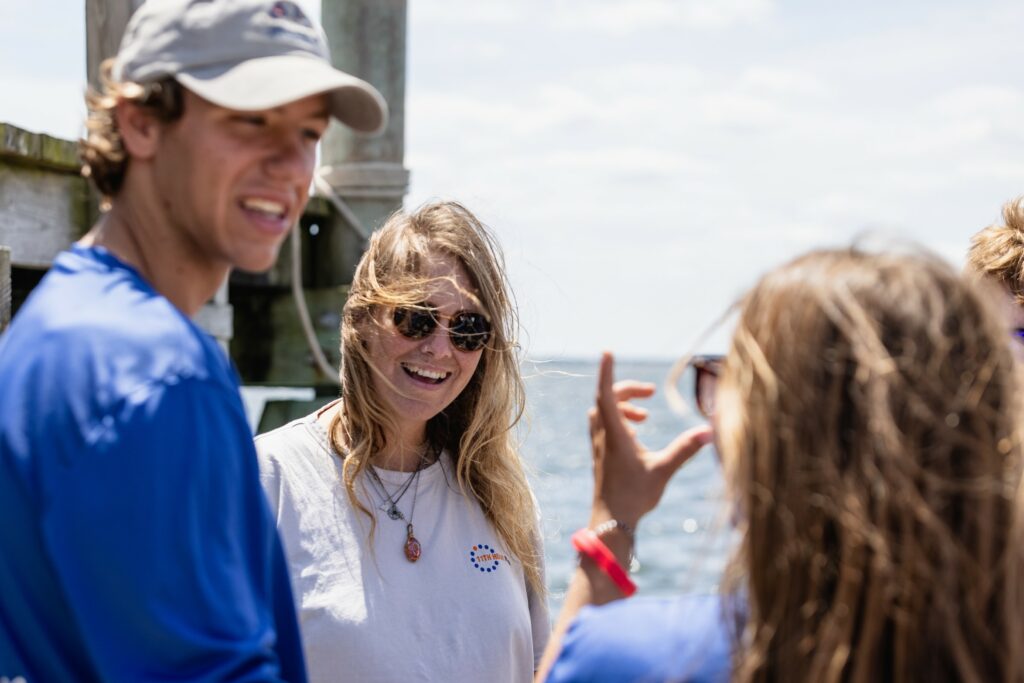 "Right now we're at an exciting moment where we can challenge the status quo. Sustainability is about working together, talking about it, finding solutions, chasing opportunities, and celebrating new ways of thinking – and most importantly – acting now, to achieve the motivating vision of a low carbon, biodiverse, regenerative and inclusive future!"
---
THE OCEAN RACE EXPERIENCE:
This is my first campaign for The Ocean Race but I have worked in sailing before. Previously, I was the Sustainability Officer for The British Challenger for the 35th America's Cup.
WHAT IS YOUR FAVORITE WAY TO CONNECT WITH THE OCEAN?
By getting in it – whether scuba diving, winter swimming or sailing, being in the sea does wonders for my blue mind. And by studying it – I loved studying oceanography, learning about everything from large-scale ocean dynamics to how the ocean helps shape climate around the world.
IF YOU WERE A MARINE ANIMAL WHAT WOULD YOU BE?
I like the idea of being coral – they work together in teams, build entire reefs, and support lots of other beings!