Ben Bireau

Videographer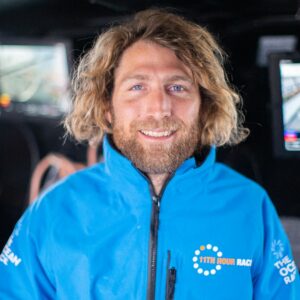 Sustainability is necessary, a way of life, the future.
WHAT IS YOUR FAVORITE WAY TO CONNECT WITH THE OCEAN?
Surfing and playing with the elements of the ocean.
IF YOU WERE A MARINE ANIMAL WHAT WOULD YOU BE?
A dolphin, to surf waves and not be afraid of sharks.
WHAT DOES SUSTAINABILITY MEAN TO YOU?
Necessary, a way of life, the future.
HOW DO YOU LIVE A MORE SUSTAINABLE LIFESTYLE?
Making my own detergent, composting, my vegetable garden, no plastic water bottles, try to avoid plastic but it's not always easy…
SHARE A FUN FACT ABOUT YOU AND SAILING:
I once filmed for a sailing shoot and was able to fly m drone in a military zone.