Bill Erkelens

Chief Operating Officer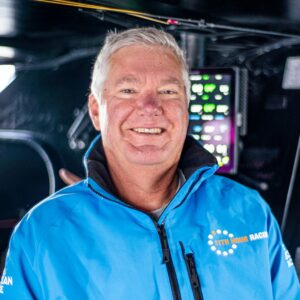 I proactively call-out single-use plastic bottle users in sailing. Nothing like some good public-shaming! Our local yacht clubs just ditched straws and installed two water stations and are debating how to make events free of single-use plastics.
THE OCEAN RACE EXPERIENCE:
2014-15 Team Alvimedica
2017-18 Vestas 11th Hour Racing
WHAT IS YOUR FAVORITE WAY TO CONNECT WITH THE OCEAN?
Sailing offshore
IF YOU WERE A MARINE ANIMAL WHAT WOULD YOU BE?
Porpoise, they like to surf!
SHARE A FUN FACT ABOUT YOU AND SAILING:
I've raced in four Pacific Cup races double-handed with my wife. Looking forward to our 5th!