Charlie Enright

Skipper, Onboard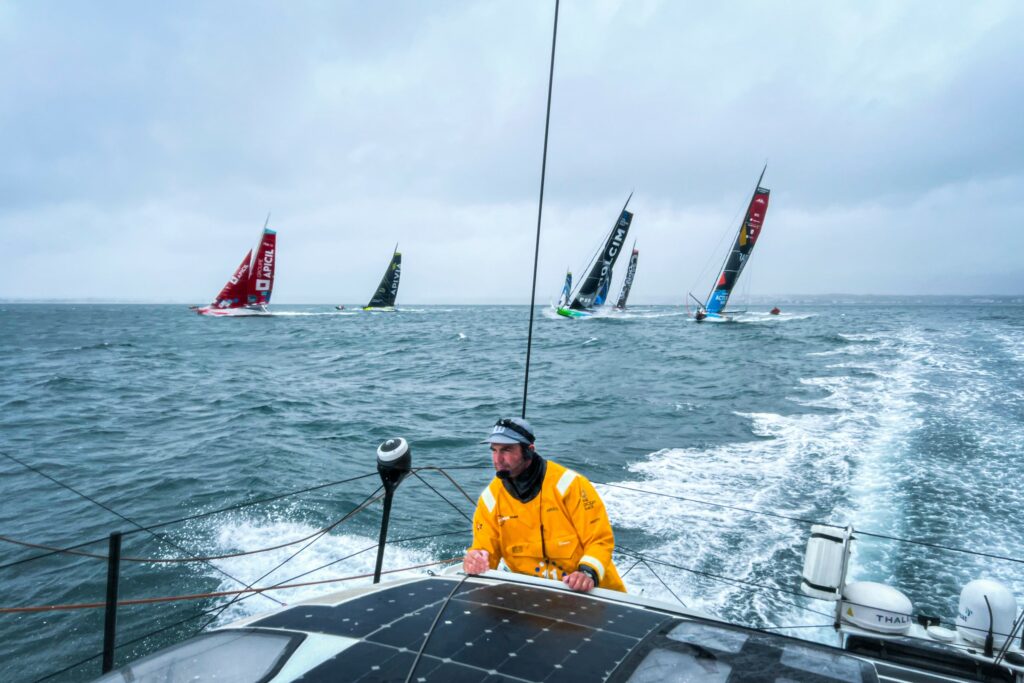 "All members of 11th Hour Racing Team are committed to being advocates for the ocean and lead by example in all aspects of our campaign, keeping the health of our oceans at the forefront of our decision-making process while promoting positive, systemic change."
---
As Skipper of 11th Hour Racing Team, Charlie's goal to lift The Ocean Race Trophy comes with a mission to educate fans along the way on today's environmental concerns and inspire them to do their part to benefit ocean health and our fragile planet.
At the age of 36, Charlie has two round-the-world campaigns under his belt and over a decade-worth of experience in offshore racing. Born and raised in the maritime hub of Bristol, Rhode Island, Charlie learned to sail at a young age and went on to join his college sailing team at Brown University.
Charlie had his first taste of offshore sailing in 2007 when he joined the crew of the TP52 Morning Light to take part in the 44th Transpac Yacht Race, where he first met fellow team co-founder Mark Towill. Together with Mark, Charlie entered the 2014-15 Volvo Ocean Race with Team Alvimedica and the 2017-18 Volvo Ocean Race with Vestas 11th Hour Racing, leading both campaigns as Skipper.
---
THE OCEAN RACE EXPERIENCE:
2014-15 Team Alvimedica
2017-18 Vestas 11th Hour Racing
WHAT IS YOUR FAVORITE WAY TO CONNECT WITH THE OCEAN?
Sail across it.
IF YOU WERE A MARINE ANIMAL WHAT WOULD YOU BE?
Albatross – I think flying is cool, they go where no one else goes, and they are wise.
SHARE A FUN FACT ABOUT YOU AND SAILING:
My grandfather was a boat builder. I started sailing Optimists when I was 5 and continued on through high school and college. My greatest sailing accomplishment so far is completing the double-handed Transat Jacques Vabre.