Connor Banks

Electrician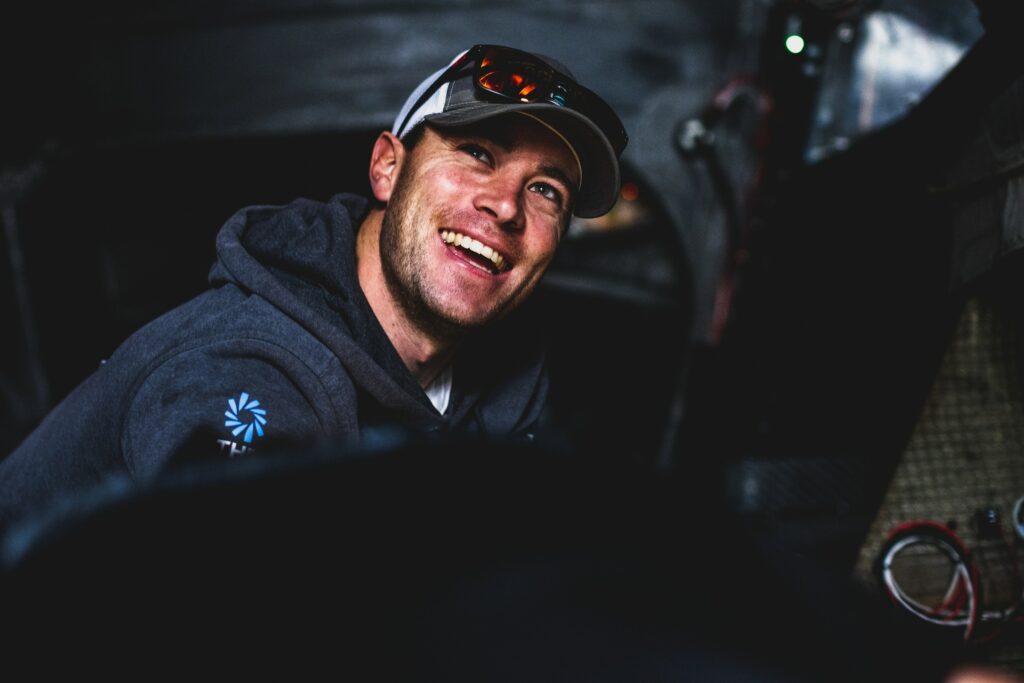 "Taking time out of my day to know more about the products I'm buying and how they are disposed of has led to a much better understanding of my impact and how I can reduce it."
---
THE OCEAN RACE EXPERIENCE:
This will be my First Ocean Race, but my sailing highlight so far has to be the 2020 Middle Sea Race where we had a 600-mile match race with the Maserati MOD 70.
WHAT IS YOUR FAVORITE WAY TO CONNECT WITH THE OCEAN?
Just being on the water, no matter the sport.
IF YOU WERE A MARINE ANIMAL WHAT WOULD YOU BE?
It has to be a sea lion, they always seem to be having fun all the time.
SHARE A FUN FACT ABOUT YOU AND SAILING:
Sailing wasn't my first sport, I was a national triathlete and someone offered me a sailing lesson over a weekend… that was the end of the triathlons and I've never looked back.
WHAT DOES SUSTAINABILITY MEAN TO YOU?
For me, sustainability means making a conscientious effort to try and reduce the amount of waste I produce. Taking some time out of my day to know more about the products I'm buying and how they are disposed of has led to a much better understanding of my impact and how I can reduce it.
How do you live a more sustainable lifestyle?
I try and buy products that reduce plastic packaging or from places that allow me to reuse my packaging. Using a reusable water bottle and staying away from single-use plastics where possible is always a must.