Isaac Murray

Toolbox Community Manager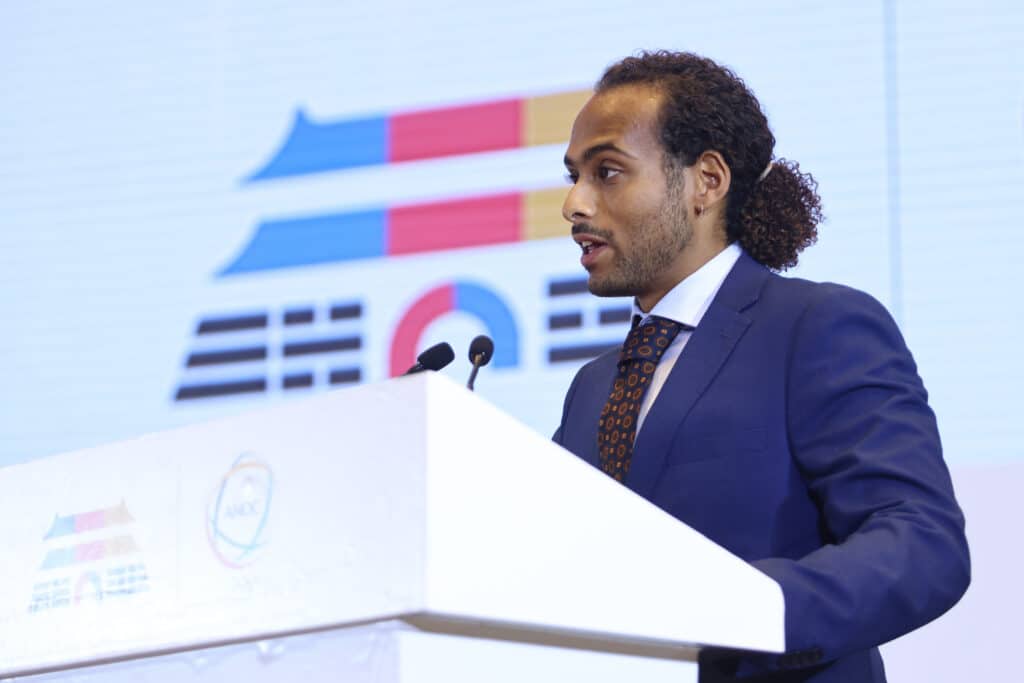 ---
The OceaN Race Experience:
This is my first campaign. I'm new to the world of sailing but soaking in all in!
WHAT IS YOUR FAVORITE WAY TO CONNECT WITH THE OCEAN?
A run along the beach looking out and taking inspiration from the vast and open unknown.
IF YOU WERE A MARINE ANIMAL WHAT WOULD YOU BE?
An Emperor Penguin. They strive to work well together in a team each taking theor turn to face their back to the wind in a blizzard. But, they also do well as individuals diving and twirling to catch fish in the ocean.
SHARE A FUN FACT ABOUT YOU AND SAILING:
I get very seasick so sailing isn't my forte. I'm a landlubber! I have however driven from Bristol to Mongolia in a Fiat Panda, raising money for an afforestation charity. For the record, our emissions were separately offset!
WHAT DOES SUSTAINABILITY MEAN TO YOU?
Sustainability first and foremost is ensuring the resources we use today don't compromise the resource needs of successive generations. The place we need to get to is regenerative. In which everything we do improves the quality of live life successive generations. We have a long way to go, but the tide is turning.
How do you live a more sustainable lifestyle?
There are myriad ways to live more sustainability but it depends on your context. We must look at our impacts and assess where we can make changes which will have the biggest effect. Rome wasn't built in a day, but simple changes can start to at least create a proverbial colessium! I live a more sustainable life style by reflecting on where I can make changes. Could I use a bike to get there, could I carry this home instead of taking a bag, did I turn the light off in the bathroom? These questions are what we need to ask ourselves. Oh and I don't eat beef, ever!
How do you encourage others to lead a more sustainable life?
Leading by example. You can lead a horse to water but you can't make it drink. It's only when the band of horses all come to the watering hole that the one not drinking feels thirsty.