James Lyne

Sailing Coach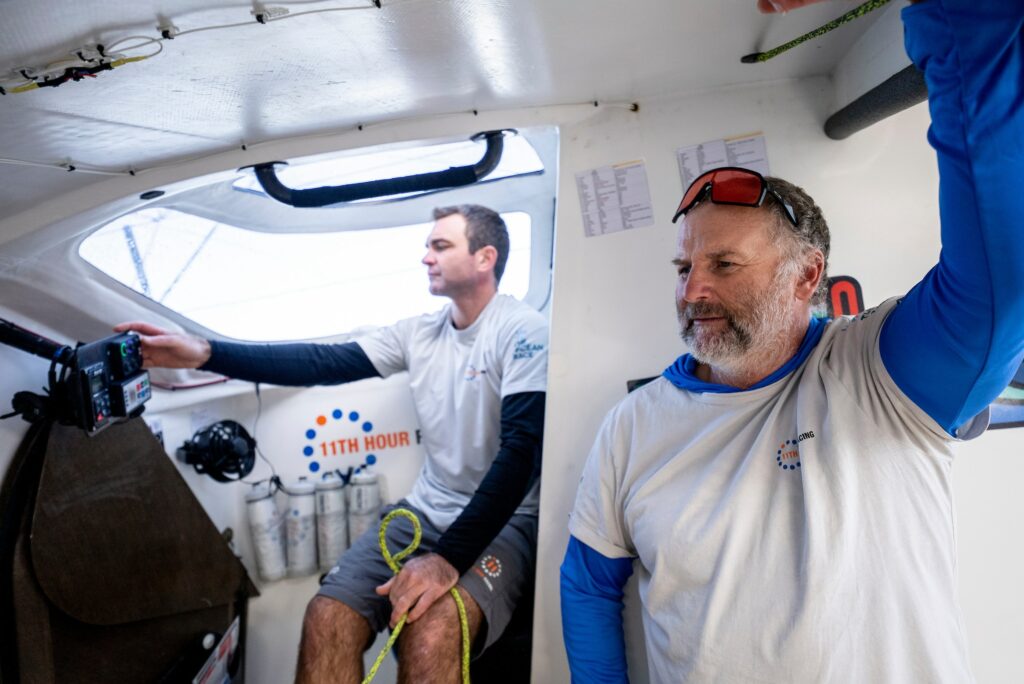 "Sustainability is the key to future life here on earth."
---
The OceaN Race Experience:
17 world championship wins as coach in classes TP52
Maxi 72
Farr 40
Melges 32, Melges 20
2x Olympic games as coach for US Olympic Team
3 x America's Cup
WHAT IS YOUR FAVORITE WAY TO CONNECT WITH THE OCEAN?
Paddling my surf ski downwind in waves, such a great feeling to be part of the ocean's energy as you surf down the face of a wave
IF YOU WERE A MARINE ANIMAL WHAT WOULD YOU BE?
Mollymawk Albatross, endless surfing of waves and wind
SHARE A FUN FACT ABOUT YOU AND SAILING:
I live on top of mountain in Vermont surrounded by 50,000 acres of National Forest, my neighbours are bears , moose and coyotes. I started sailing in a west 11 dinghy at the age of 2 with my dad in whitby UK
WHAT DOES SUSTAINABILITY MEAN TO YOU?
Sustainabilty is key for the future of life here on earth. Everything on earth is finite both resource and life, we need to live with sustainability as a core ethos in our everyday life, our lives and future depend upon it.
How do you live a more sustainable lifestyle?
My home is powered by solar electricity and solar hot water, we use wood from local sources to provide heat in winter.
How do you encourage others to lead a more sustainable life?
My work as a cofounder of Rozalia Project for a Clean Ocean, is to highlight the plastic pollution in our rivers, lakes and oceans and solutions to reduce and capture this pollution.