Jean-Martin Grisar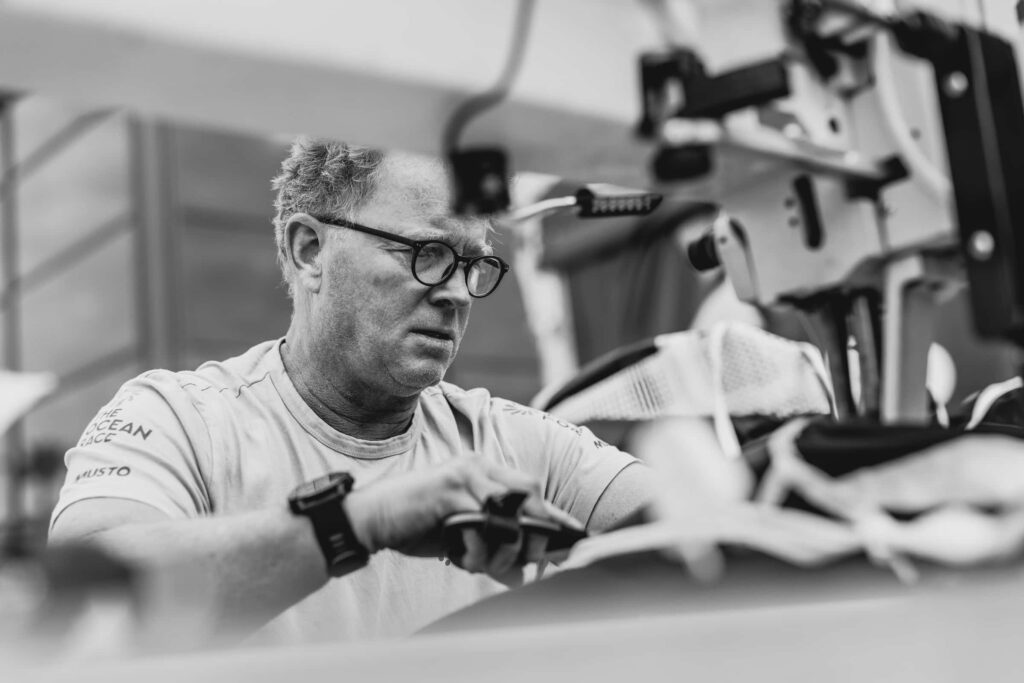 ---
The OceaN Race Experience:
4, 2004/05 ABN AMRO, 2007/08Ericsson, 2011/12Groupama, Boatyard
WHAT IS YOUR FAVORITE WAY TO CONNECT WITH THE OCEAN?
Put me on a sailing boat to make me happy.
IF YOU WERE A MARINE ANIMAL WHAT WOULD YOU BE?
White shark, they are/look relaxed(when not hunting), powerful and a killer instinct.
SHARE A FUN FACT ABOUT YOU AND SAILING:
I screwed up my own sailing carrier, I learned a lot from the mistakes I made. Now I am very proud I inspire and teach kids to do it the right way.
WHAT DOES SUSTAINABILITY MEAN TO YOU?
The future.
How do you live a more sustainable lifestyle?
It's my job as a parent to educate my kid to be "eco" conscious and professionally I have a business that upcycles sailcloth into bags and accessories.
How do you encourage others to lead a more sustainable life?
Through education you can go a long way.