Justine Mettraux

Sailor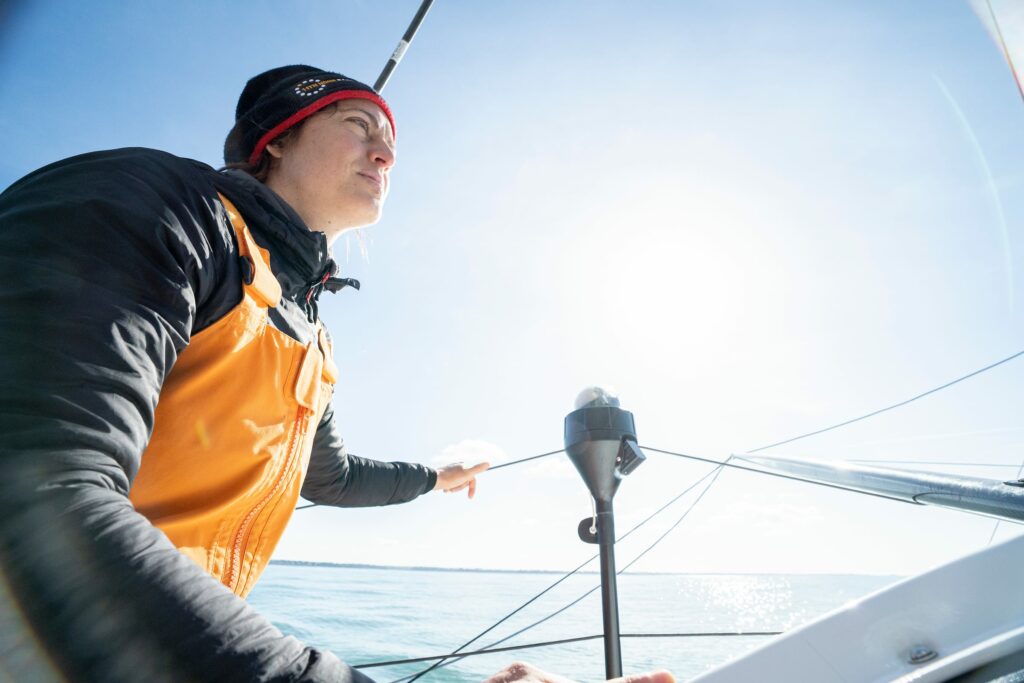 "Sustainability is something I've been paying attention to since I was a teenager, getting conscious that our environment is fragile and humans have a big negative impact on it."
---
THE OCEAN RACE EXPERIENCE:
2014-15 Team SCA
2017-18 Dongfeng Race Team, Leg 4 and 10
WHAT IS YOUR FAVORITE WAY TO CONNECT WITH THE OCEAN?
Sailing!
IF YOU WERE A MARINE ANIMAL WHAT WOULD YOU BE?
A dolphin, they seem to have a pretty cool life when you cross them at sea!
WHERE DID YOU FIRST SAIL, at what age, and who with?
On Geneva Lake being just a few months old with my parents and my sister Elodie.
WHAT WAS YOUR FIRST PROFESSIONAL SAILING EXPERIENCE?
It was as a crew on the D35 Multihull Ladycat of Dona Bertarelli.
SHARE A FUN FACT ABOUT YOU AND SAILING:
My 4 siblings are also pro sailors.
WHAT ARE YOUR SAILING AMBITIONS?
To continue to compete at a high level in offshore racing and to continue to improve in the different fields of the sport.
HOW DO YOU LEAD A MORE SUSTAINABLE LIFESTYLE?
I try to do my best in every day life, like trying to travel as much as possible with trains and public transport and taking planes only as a last option. Eating organic, local and most of the time vegetarian and trying to generally consume less and avoid single-use options. Every year I try to make improvements as I get more informed and gather more ideas on how to reduce my impact. No one is perfect for sure but we can all try to improve!