Simon Fisher

Navigator, Onboard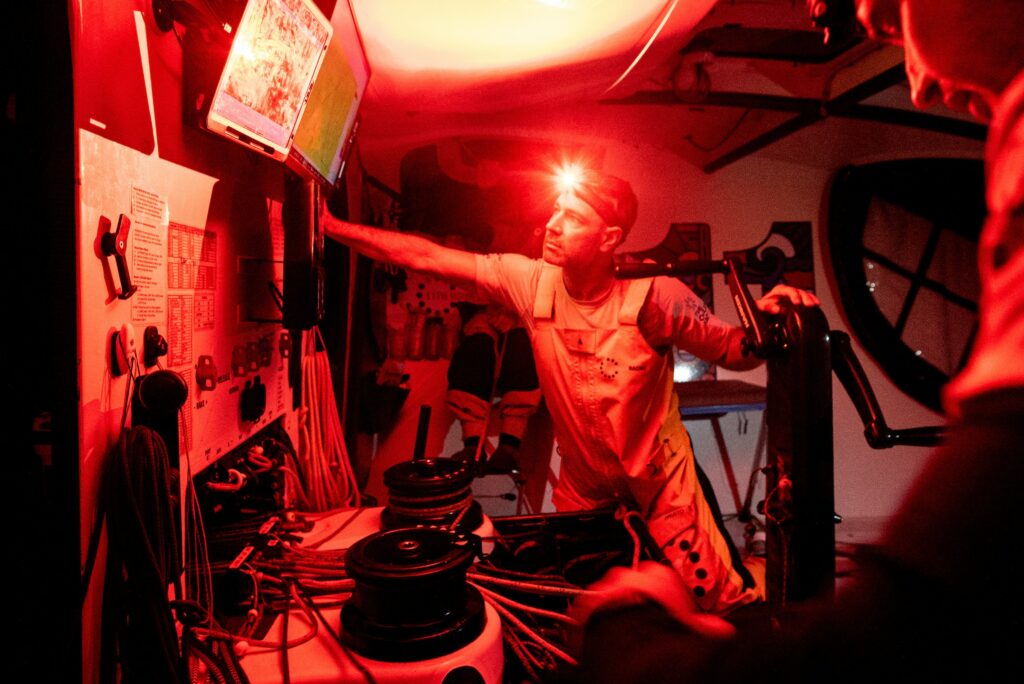 "I have become much more conscious of what I'm consuming and try to think about the consequences of my actions. Being mindful of what happens after I throw something away has led me to make better choices. Choosing quality over convenience, has hopefully helped to reduce my impact on the planet, which will in turn help leave it in a better place for future generations."
---
THE OCEAN RACE EXPERIENCE:
Abn Amro Two 2005-06
Telefonica Blue 2008-09
Abu Dhabi Ocean Racing 2011-12
Abu Dhabi Ocean Racing 2014-15
Vestas 11th Hour Racing 2017-18
WHAT IS YOUR FAVORITE WAY TO CONNECT WITH THE OCEAN?
I have always felt more comfortable when I'm by the sea. I like being out on the water any way possible, whether it's on a boat, a surfboard, or swimming or diving. Being able to share that with my children has made it all the more special.
IF YOU WERE A MARINE ANIMAL WHAT WOULD YOU BE?
A Shark – as my two boys think they're cool!!
SHARE A FUN FACT ABOUT YOU AND SAILING:
I think I first went sailing when I was six weeks old and I've been obsessed with it ever since!
WHAT IS YOUR GREATEST SAILING ACCOMPLISHMENT?
My greatest accomplishment was probably winning the 2014-15 Ocean Race, as it was both the realization of a childhood dream and the result of many years of hard work and experience. I'm also proud of the fact that I have managed to dip my toe into many different areas that our sport has to offer, and I always enjoy new experiences and challenges.