Tom Napper

Rigger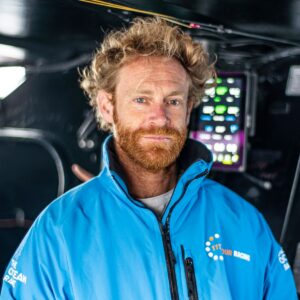 Repair things - they don't have to look perfect or new to be perfect.
THE OCEAN RACE EXPERIENCE:
2017-18 Team Brunel
WHAT IS YOUR FAVORITE WAY TO CONNECT WITH THE OCEAN?
Surfing, Freediving, spearfishing, swimming.
IF YOU WERE A MARINE ANIMAL WHAT WOULD YOU BE?
Orca. They have fun, are social, and intelligent. They travel huge distances and live in every ocean in the world.
SHARE A FUN FACT ABOUT YOU AND SAILING:
I was dropped off at the local sailing club (Island Cruising Club in Salcombe) from a very young age, so my mother could go to work. There I would be thrown into anything from a Topper or Mayflower to a 32 Contessa, 95′ Gaff rigged Brixham trawler, or rowing boat. Anything to keep me entertained for the day. I discovered the 'Superyacht Industry' and thereafter, the racing world, after being the instructor for a group who turned out to all have husbands that were round the world racers…
WHAT DOES SUSTAINABILITY MEAN TO YOU?
Changing the world to one in which I would be proud to raise children, in clean, clear seas.
How do you live a more sustainable lifestyle?
Shop local, and find the shops or markets which accept my own containers. Repair things – they don't have to look perfect or new to be perfect.
How do you encourage others to lead a more sustainable life?
By doing what I do in their company, talk about the world their children will inherit.