VOTE FOR THE OCEANVIEW EFFECT @SXSW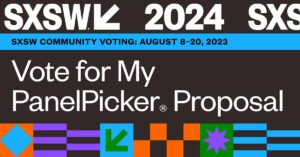 Whilst racing through the treacherous waters of the Southern Ocean, you might remember we linked up with the NASA astronauts from the International Space Station to talk about the parallels between life in space and life offshore. Isolation, lack of comfort and needing to adapt to your surroundings were all strong commonalities… but top of the list and the one thing 11th Hour Racing Team sailors and the astronauts felt most strongly they had in common, was the life-changing perspective of our fragile planet when it is viewed from these extraordinary locations.
Many people had heard of The Overview Effect, but how many knew about The Oceanview Effect?
Now, four months on, we are excited to say that you can ❗️vote❗️ to see an 11th Hour Racing panel on this exact topic at 2024's SXSW (South by South West) ⬇️
The Ocean View Effect: Seeing the World from a Different Angle featuring Nicole Stott, Charlie Enright, Zandile Ndhlovu and hosted by Danni Washington.
We will bring together a collective of humans who have all felt the life-changing experience of seeing Earth from a unique perspective – from both the ocean and space. The panel will include a group of passionate athletes, scientists, and influencers who use their platforms – winner's podiums, storytelling, art, or social media – to create a lasting positive impact on planetary health. From working to diversify the ocean to helping scientists discover more to sparking conversation and thought, this panel will discuss ideas and solutions inspired by The Overview Effect and The Oceanview Effect.
Want to view this panel at SXSW? ❗️vote here❗️