Clean water for Cape Town
South Africa is often referred to as 'the world's most unequal country', where a large part of the population lives without basic amenities such as the access to clean and safe water. Cape Town's Environmental Monitoring Group (EMG), a legacy grantee of 11th Hour Racing Team for The Ocean Racen 2022-23 campaign, is committed to closing the equality gap and building social and economic justice, the foundation of a sustainable society. 
Worldwide, one person in four does not have access to a clean and safe source of water and one in three lives without sanitation. In South Africa, described as "the world's most unequal country" by the World Inequality Lab and World Bank, these numbers largely relate to the predominantly black population, living in vast townships which form a sharp contrast to the country's elite, which is small in numbers, but large in wealth. 
Cape Town's 'Environmental Monitoring Group (EMG)' is committed to challenging this equality gap. The NGO, which has over 30-years of history addressing inequality, is joining 11th Hour Racing Team as a legacy grantee for The Ocean Race 2022-23 after already collaborating with skipper Charlie Enright's crew at the race's last edition in 2017-18. The Team's grant is part of its title sponsor's global network of programs where local solutions address the global problem of climate change by advancing innovative projects that improve the health of our oceans and address the dynamic environmental challenges impacting our environment and communities.
"We believe that sustainable development is inextricably linked to economic and social justice. You cannot separate environmental issues from the social system," affirmed Mandy Moussouris, Director of EMG. "The grant from 11th Hour Racing Team allows us to foster our vision of a free, equal, and ecological society where unity between people and nature ensures justice and equity for all living things." 
Creating access to clean water is one of the key pillars of this new grant project. Focussing on the riverside area of Makhaza in Western Cape Town, the initiative also provides ecological education enabling residents to grow food in communal gardens, use different tools and techniques to clean the Kuils River and reinvigorate indigenous knowledge by growing and making use of medicinal herbs and plants.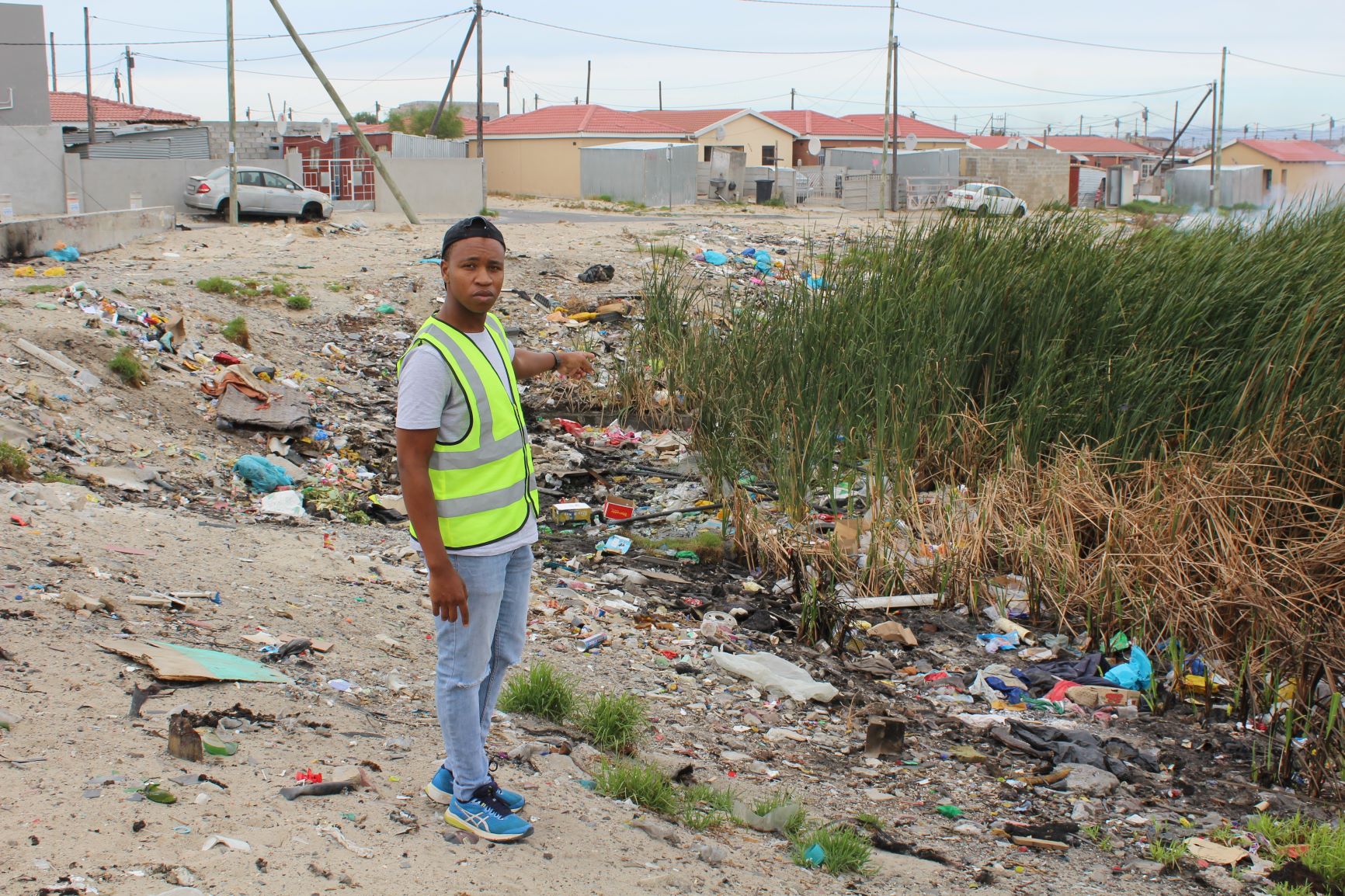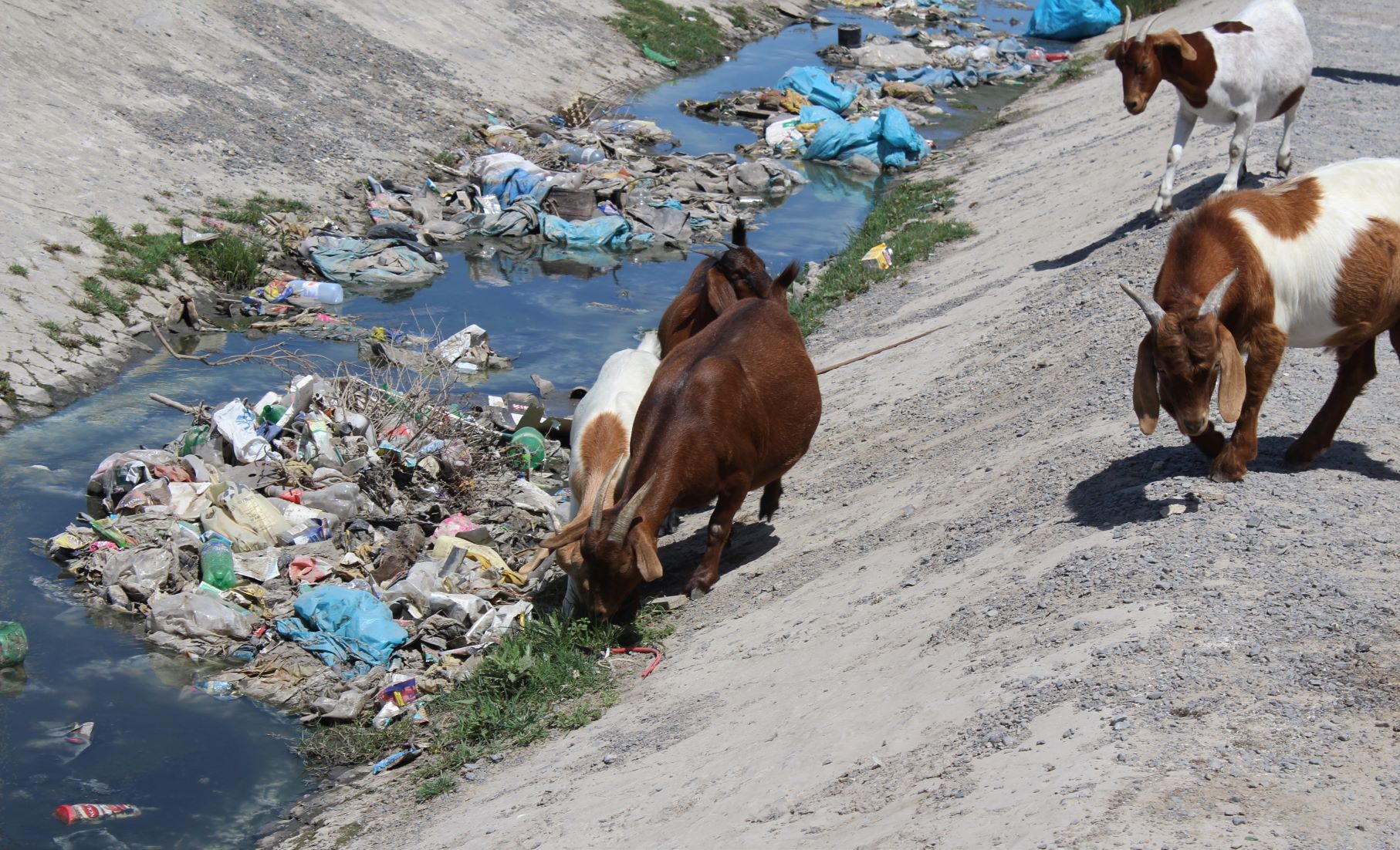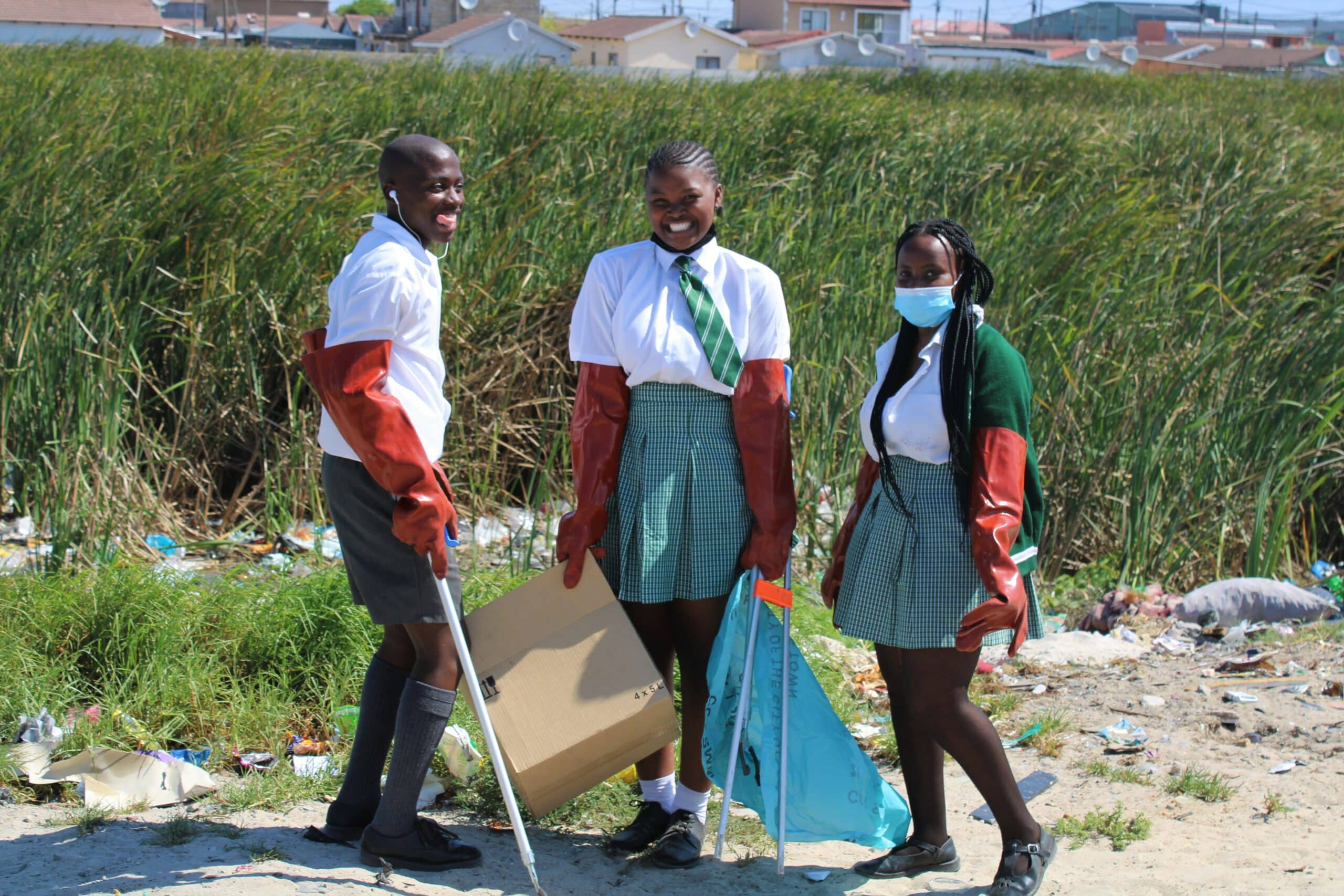 "The program in Makhaza confronts a whole range of social and environmental issues through multiple layers. We interact on a local level, and while there are many cultural and natural specifics that are unique to South Africa, the overarching context is global. This is where our work clearly overlaps with the sustainability efforts of 11th Hour Racing Team,"

explained Siya Myeza, who coordinates the project at EMG. 

"The most impoverished communities are the most vulnerable to the effects of climate change and pollution, and water is the universal source of life that connects us all. Taking the example of the Kuils river, it is striking how the areas with the highest unemployment, poverty, and social difficulties are also the ones that lack access to clean water. While the settlements in the upper area of the river are home to healthy soils and communities, the lower catchment is where authorities turn a blind eye to environmental racism and the lack of basic human rights. These communities are also hit the hardest when a disaster like flooding, drought, or COVID-19 arrives."
11th Hour Racing Team's grant will support  a number of measures and activities, including: 
The cleaning and reclaiming of the Kuils river as a secure source of water removing waste, and exploring ways to remove chemicals

The creation of communal gardens as an extra source of nutrition and income 

Extensive training in ecological farming, waste management, and environmental protection to enable the communities to sustain their long-term future

The promotion of indigenous knowledge of natural medicine and healing techniques to set the foundation for a healthy and mostly self-sufficient population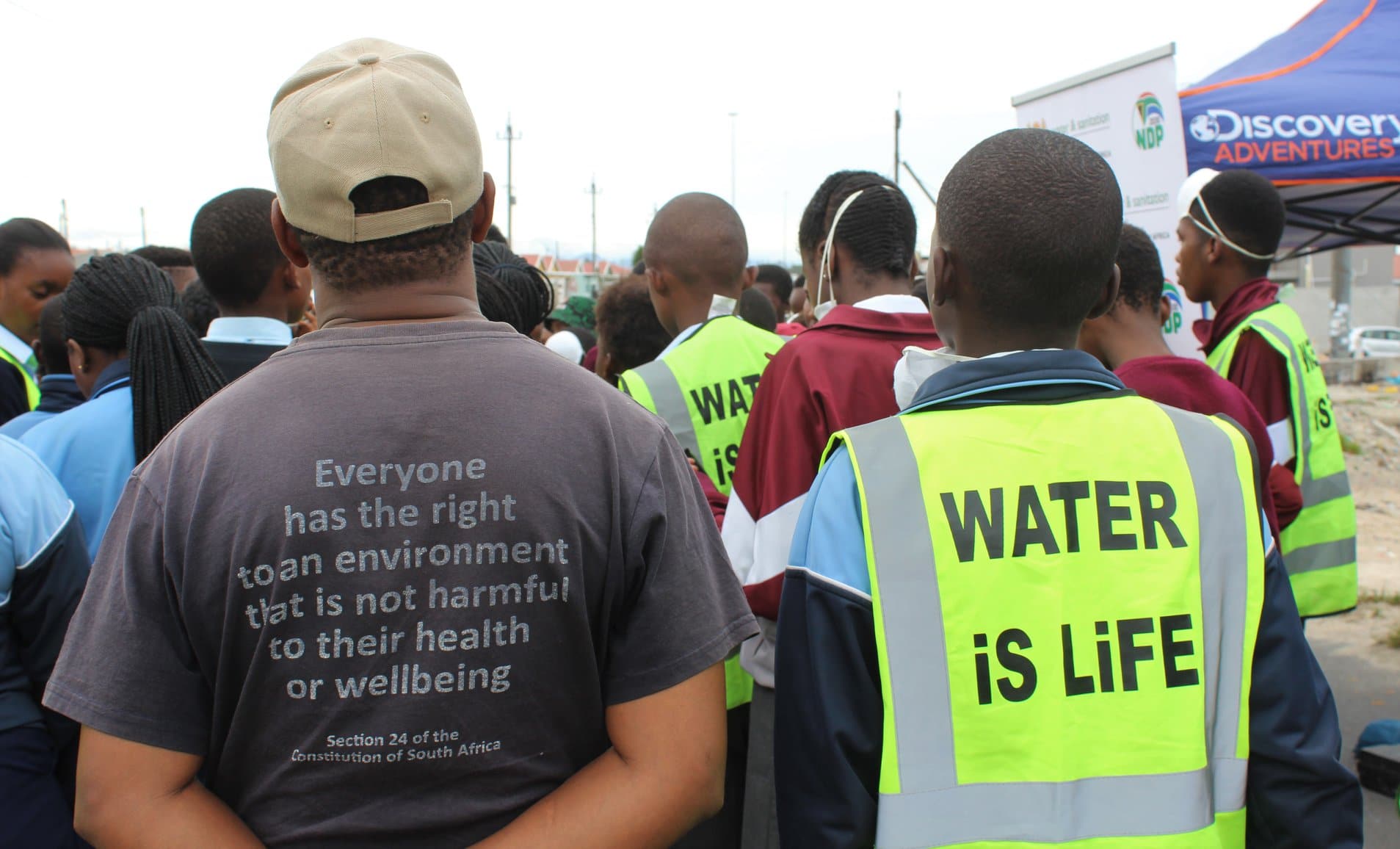 The program explicitly emphasizes the empowerment of women and girls who are the most affected by the many issues that manifest around the lower catchment areas of the Kuils river. This starts with education activities at school age, when people are most receptive to breaking through misogynistic barriers, and the strategic placement of women in positions of responsibility within the program. 
"Out of 30 farmers in one of our community programs, 20 are female, "said Myeza.

"Many traditions and customs put women at a disadvantage and are firmly ingrained into the local culture. Besides being against any humanitarian value, they are harmful to society as a whole. This is why we want to increase female participation in the program as much as possible, and provide lasting solutions to achieve social justice, not only between different classes but also within them."
The program will run over a period of 12 months with the objective of setting a solid foundation for an environmental and equal community that can become the blueprint for similar initiatives by early 2023. 11th Hour Racing Team will stop in Cape Town at the end of leg two of The Ocean Race 2022-23. 
"As we race around the world, in each stopover location, we have selected a local non-governmental organization we will support throughout the campaign, which is committed to advancing innovative projects that improve ocean health and inspire change," explained Meredith Carroll, Sponsorship Manager at 11th Hour Racing Team.

"Our campaign mantra is 'What's under the surface connects us all' and whether you are landlocked or by the sea, the health of our planet and people depends on the health of our soil and our ocean – they are inextricably linked. Environmental Monitoring Group is a trailblazer in their sector and a true inspiration for anybody who aspires to make a difference. We are proud to work with Mandy, Siya and their team and contribute to moving their dream of social and environmental justice a bit closer to reality." 
"A grassroots organization in South Africa and a sailing team from the United States seem worlds apart but through our shared vision of a clean, fair, and healthy planet for everyone, we become one," commented Myeza. "Clean, free, and accessible water is the key to bettering living conditions for everybody. We are excited to foster our vision with the support of 11th Hour Racing Team, and look forward to sharing our work with the crew who will join us here in Cape Town next year."
11th Hour Racing Team is working with one organization in each stopover of The Ocean Race 2022-23, each selected thanks to the shared commitment in areas including ocean literacy and stewardship, clean technologies and best practice, and ecosystem restoration. EMG joins 11th Hour Racing Team's global grantee program which also includes Save The Med Foundation (Spain), Concarneau Marine Station (France), EXPLORE (France), Plant A Million Coral Foundation (USA),  and Biosfera (Cabo Verde). 
More legacy grantees for The Ocean Race 2022-23 will be announced in the upcoming weeks.