Lucien Moore is a man who likes to stay busy. An accomplished sailor, Lucien is also a specialist in boat engineering and alternative materials. He is a

true local to both Rhode Island and Brittany. If you are now wondering how that is all possible at the same time, then it's about time to get to know him a bit better! 
| | |
| --- | --- |
| Position with team: | Boat Builder |
| Hometown:  | Newport, Rhode Island, USA |
| Current residence:  | Newport, Rhode Island, USA |
| Started sailing | Around the age of 5 |
| Number of years in sail racing | 12 years |
| Past sailing teams / campaigns | Team American Magic – America's Cup 2021 |
You grew up and live on the Atlantic coast in the historical home of sailing in the US – Newport, Rhode Island – and are both an American and French citizen. Can you tell us more about your background and family history?
Lucien Moore:
I was born in Paris, France. My mother is French and wanted us kids to be born near her mother's home. My dad is American and we moved back to the States when I was about two, and it's where I went to school. 
At home, we spoke both English and French and we spent all our summer holidays in Normandy and Brittany in France, where my mother's family lived, and still live. Despite being separated by an ocean, our family connection is very strong and I really feel equally French and American at the same time. If you told me to pick one country that I identify with most, I don't think I would be able to! 
Newport is home and where I live, but I love coming back to France and speaking French, which we also spoke at home.
I really like the way I grew up between both countries and would love it if one day I have children they would be able to do the same and share both cultures. It's something really special to me and I always love meeting people who had a similar way of growing up, sharing our experiences of having different cultural backgrounds and nationalities. 
How did you actually get into sailing?
LM: My French grandfather is a sailor and took me offshore from when I was really young, probably around the age of five, and I continued that on the East Coast where I also joined our school's sailing team. Very quickly, this made me transition into racing, which I started when I was in primary school. Racing has taken me all over the world since then, from the US East Coast to Europe, California, and Mexico, to crossing the Pacific where I sailed to places like Hawaii, Fiji, and Australia. 
Since I was 18, I  have been working in the sailing industry. At first, when I was in high school, I worked as a sailing instructor to make a little money on the side, first in Connecticut and then in San Francisco, where I eventually went to University. 
In California, I also did a lot of racing, which admittedly interested me a lot more than my school work! This was the moment when I realized that I should make a proper career out of my passion and try to get into bigger programs, with The Ocean Race always being the dream goal. 
Naturally, you need to have particular skills to get a foot in the door in this highly competitive world, whether it is as a rigger, sail maker, or in my case, boat builder. My first experience was an internship in Los Angeles where I was working on Mini Transat boats, essentially small versions of the IMOCA. After that, I went to a school in Rhode Island called the International Yacht Restoration School. They have a two-year program where you learn traditional wooden boat building. I never wanted to specialize in wooden boats but I wanted to know how to use all the tools properly and I love the history of it as well. 
When I finished that program, I got into Roger Williams University where I specialized in Project Management. I really like working as a team and wanted to build out my skill set further to make use of it to further my career. Next, I relocated to Newport full-time and things just started moving – I sailed a lot and work kept coming in.
Q: Speaking about competitive racing, is that something you'd like to focus on in the future? 
LM: Absolutely. As a matter of fact, I learned boat building just to be able to go sailing and work on boats. When you are offshore, you need people who are able to fix a boat as well as sail a boat and these types of profiles are really sought after.  
My main goal, however, has always been competitive racing. After this campaign and focusing on my work as a shaper, it is definitely my goal to take that up again. 
I like to go back and forth between the technical side and being a professional sailor. Typically, I would do a year or two of boat building on a team like 11th Hour Racing Team or an America's Cup team. I will probably go for a position with an America's Cup team after this campaign, and also sail professionally on the side doing regattas and racing events. What I like a lot about racing is working in a crewed sailing environment, and on bigger boats there are a lot more positions to be filled. It's different from the single- or short-handed IMOCA races where you have a very small crew or a single sailor navigating.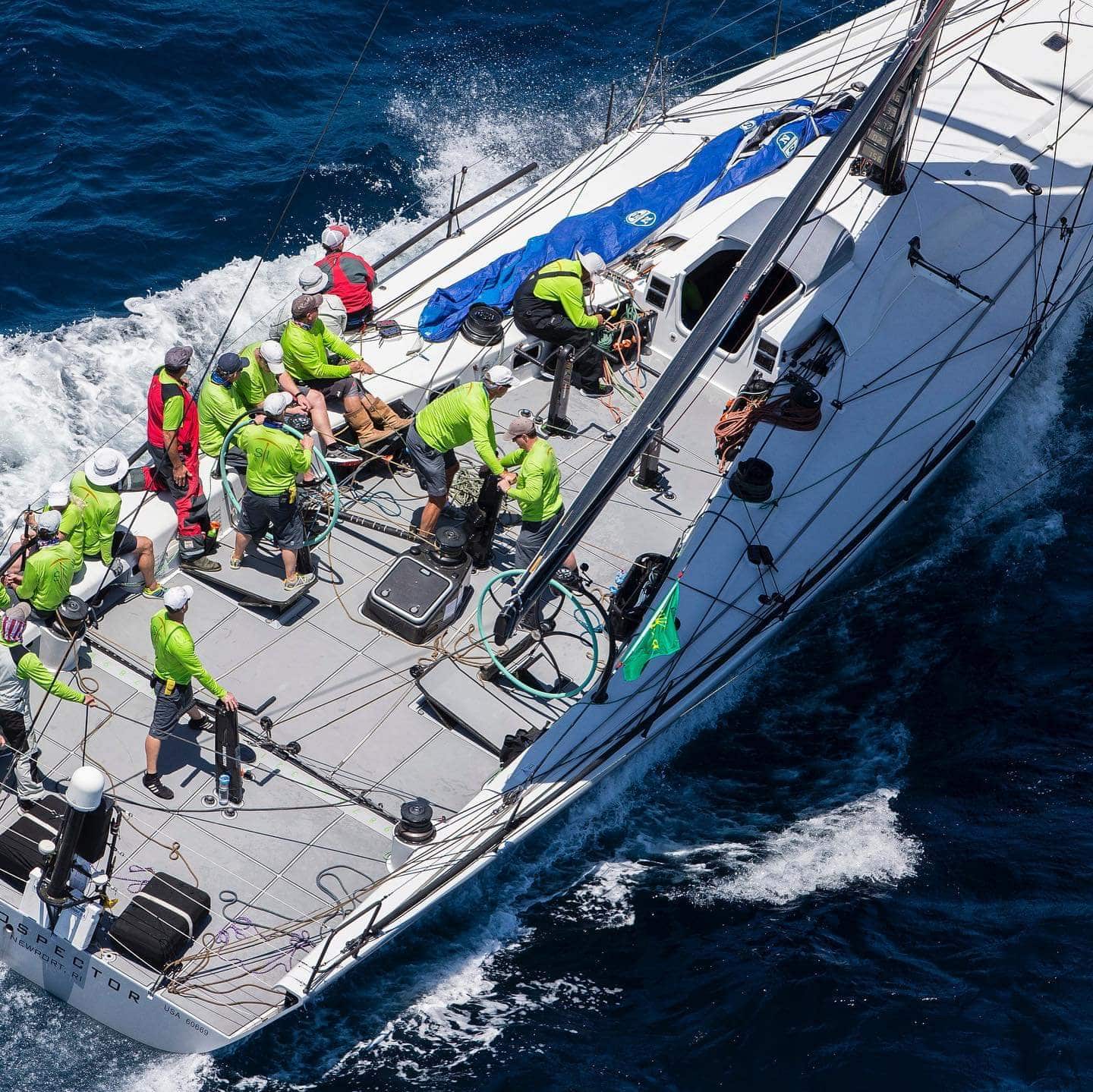 You're somewhat known for being a sustainability champion on site in the boatyard…. Eager to try and test new things and implement sustainability practices – where does that passion come from? 
LM: A lot comes simply from sailing and being out on the ocean. You get to feel nature and the ocean in such a strong and distinct way, this is what I enjoy the most. I think I am speaking for the whole Team when I say that this passion for the overall health of the ocean and the environment largely comes from being in the fortunate position of enjoying the ocean as much as we do and wanting to protect it. 
As a boat builder, you see what is going on in the industry from the inside, which is unfortunately not the best for our planet. All the waste that ends up in the landfill, the pollution… Building a high-performance boat is not a sustainable process and has not been for a long time.
Today it is great to see technologies evolve, getting to know the different methods we are finding and developing to improve things, and witnessing the shift we are making as an industry. It is definitely a process that is going to take time and collective efforts, but change only happens if somebody takes the first step. 
For me this is one of the most exciting parts of working with 11th Hour Racing Team, we really try to find solutions and work hard for it. We gather data, learn, and try tons of different things with alternative materials. Our location in Brittany has helped us to push this concept forward, as we have great access to resources like flax or bio-resin. Being a part of this movement and trying to improve contemporary boat building means a lot to me. 
Of course we don't have the perfect solution yet, but just getting our hands into it is a step in the right direction. On a personal level, it is also amazing to get the chance to work with Damian Foxall, who is a big hero of mine, and a driving force behind our sustainability program. 
Do you think there is a general trend to use more alternative composites like flax in yacht building?
LM: I think that a lot of teams are quite serious about it and flax is being talked about a lot these days. Alternative fibers are, however, only a part of the equation. 
Recycling is another big topic when it comes to sustainability in boat building. Recycled carbon has had a lot of success and there is a lot of progress in the process to collect, separate and reuse old carbon. Resins are another component where we can still develop and achieve a lot. 
Then there are a lot of parts when building a boat that really don't have to be made of new carbon – molds are a perfect example where you can use recycled materials and also reuse parts for other projects. I understand that on a high-performance level, there are still challenges when using alternative materials, but you can offset a large part of your footprint by using them for accessories and non-structural parts.  
Plastic is another element where we are just scratching the surface. Right now we are looking at biodegradable plastics and how to recycle different pieces. 
I have heard about another Team working with Boeing to use off-cuts from planes for their boat, repurposing a piece of carbon fiber that might be too small for an aircraft, but plenty big enough for a boat. There are many exciting stories, and especially being here in France, you hear different ones every day. 
There is no unique solution to any problem, and boat building is no exception. You need to tackle the problem from different angles – which is something that I find really exciting.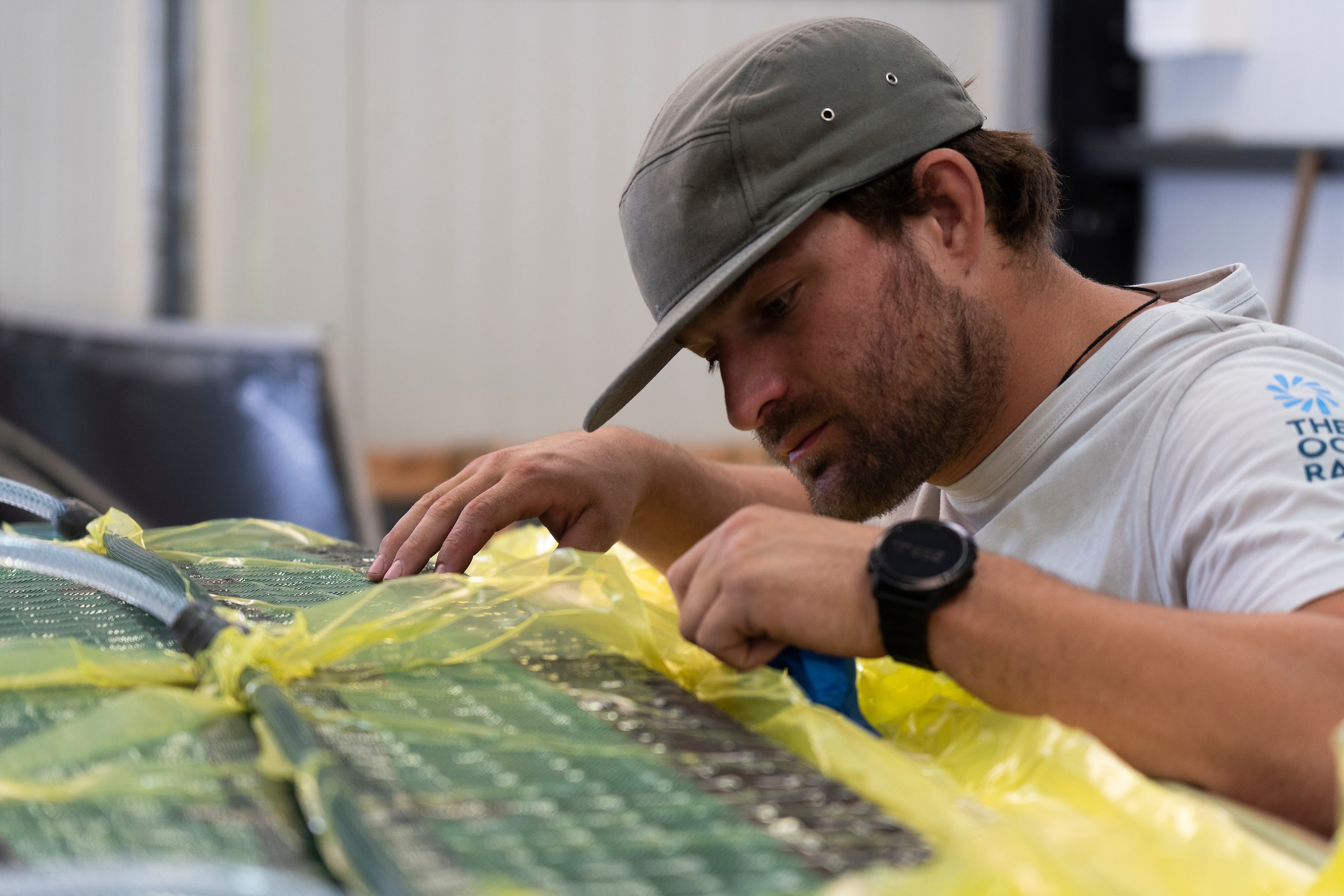 How did you find yourself working for the team? 
LM: I have been sailing and competing for a long time and knew Mark and Charlie not only through the Newport connection but also from competing against them over the years. 
We have a bunch of mutual friends and connections, and one of them had given them my phone number saying that I'd be very interested in getting involved with 11th Hour Racing Team. They had my contact for some time, and my lucky moment came, oddly enough, when the Coronavirus hit. The Team is based in the US, but Mālama was being built on the other side of the Atlantic in Brittany, during a time when it was difficult to get visas and travel to France for non-residents or foreign nationals. 
Since I have both nationalities, this was not a problem in my case and I could be available immediately to fly over. For me, it was perfect timing as I had just finished with the America's Cup and was looking for my next project. The Ocean Race has always been my goal over everything else, so it was an easy decision to come work with the Team. It's been great so far, the Team is a very special group of people to work with and I enjoy it a lot.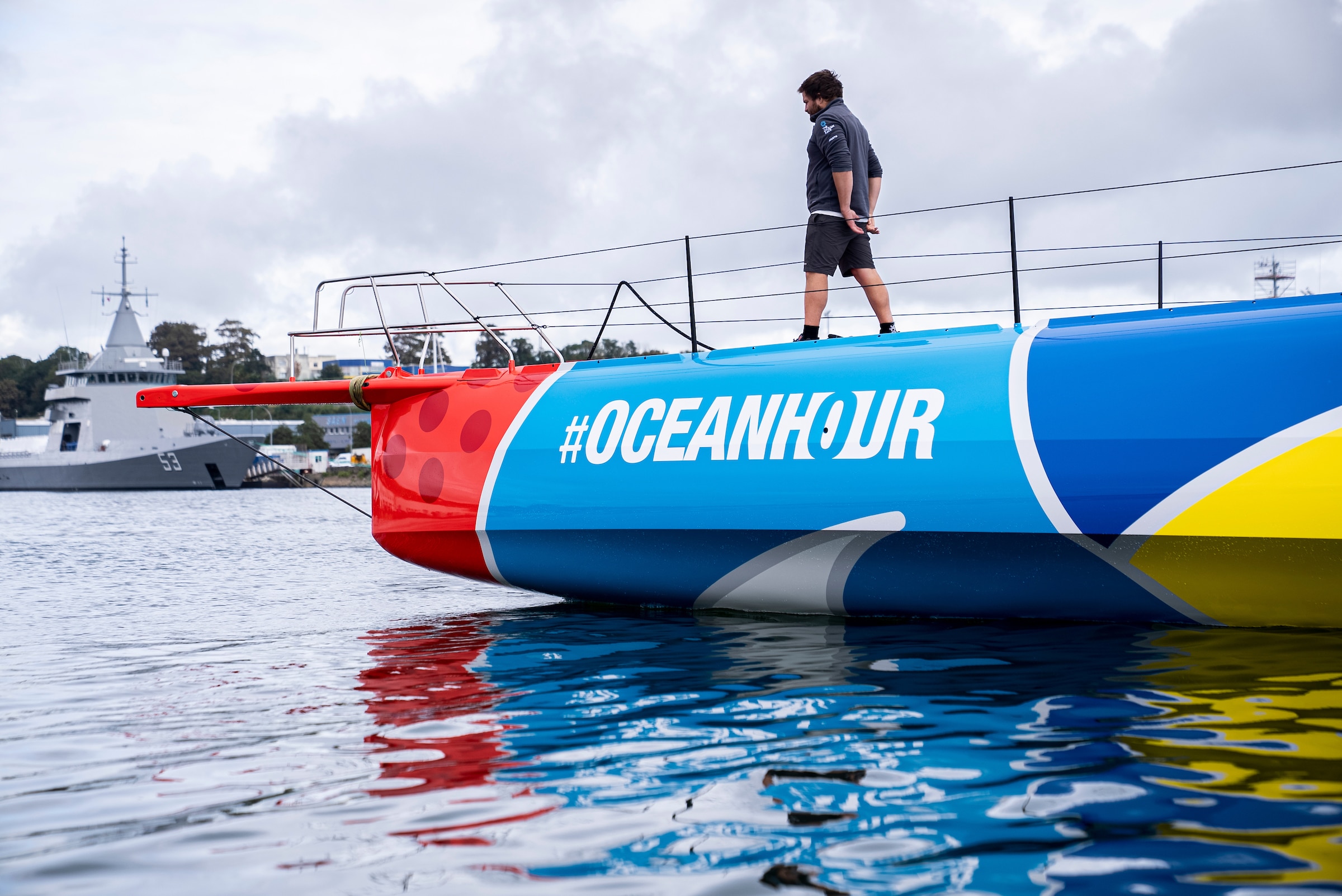 What has been your highlight so working with the Team so far?
LM: Launching Mālama and being involved with this project over various stages is definitely a highlight. I have built quite a few boats in the past and this was the first time I had worked on an IMOCA Class, which I have been interested in for a long time. The design, the foils, everything about it is super exciting and being able to sail on it has been the cherry on top. 
Another memorable moment would be the start of the Transat Jacques Vabre. I had never been to a big French race, the closest I got was the Rolex Fastnet Race. It was amazing to see all these beautiful boats, soak up the atmosphere and be a part of it. Especially as we were there with two boats in the same Class! 
I am really excited to see what's next. I really enjoy working with our sponsor 11th Hour Racing, and the sustainability initiatives that we are putting in place give things a special sense of meaning. 
You already said it, we'll be spending time in Newport later this year. Do you, as a local, have any favorite spots you suggest we hit up or 'must-do' activities while we are there? 
LM: One of the most enjoyable things to do in Newport is go swimming or even jump off the Cliff Walk into the sea, obviously knowing the right places so you don't hurt yourself. Going to swim at The 40 Steps is amazing, too. 
Whether it's by boat or going for a swim, enjoying Narragansett Bay from the water is always a great thing to do and what I enjoy most about living in Newport. A lot of people talk about 'the mansions'​​ and Ocean Drive, but for me, getting in the ocean is really the best way to have a good time. 
Then something that is close to my heart for me, in particular, is Newport Rugby Club. I play for the team and going to watch a match at Fort Adams is something you won't regret. We have the nicest rugby field in all of America, and it's right where our boat will be this summer!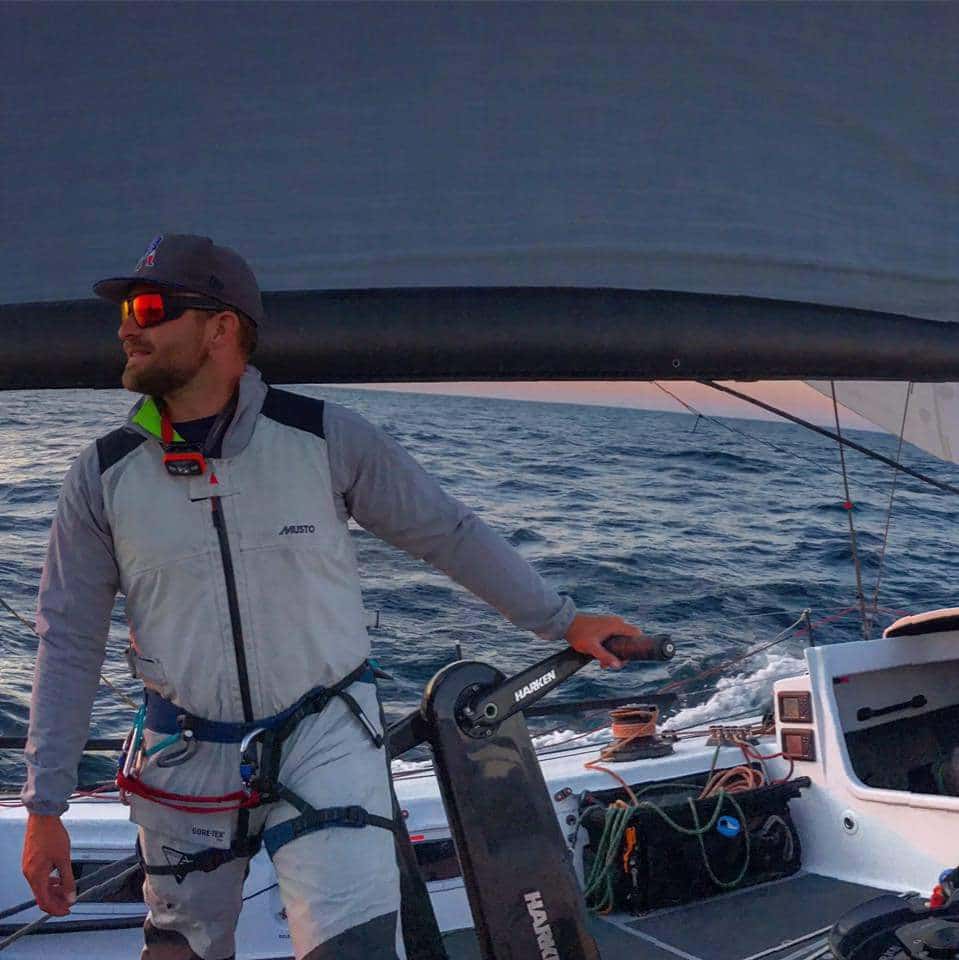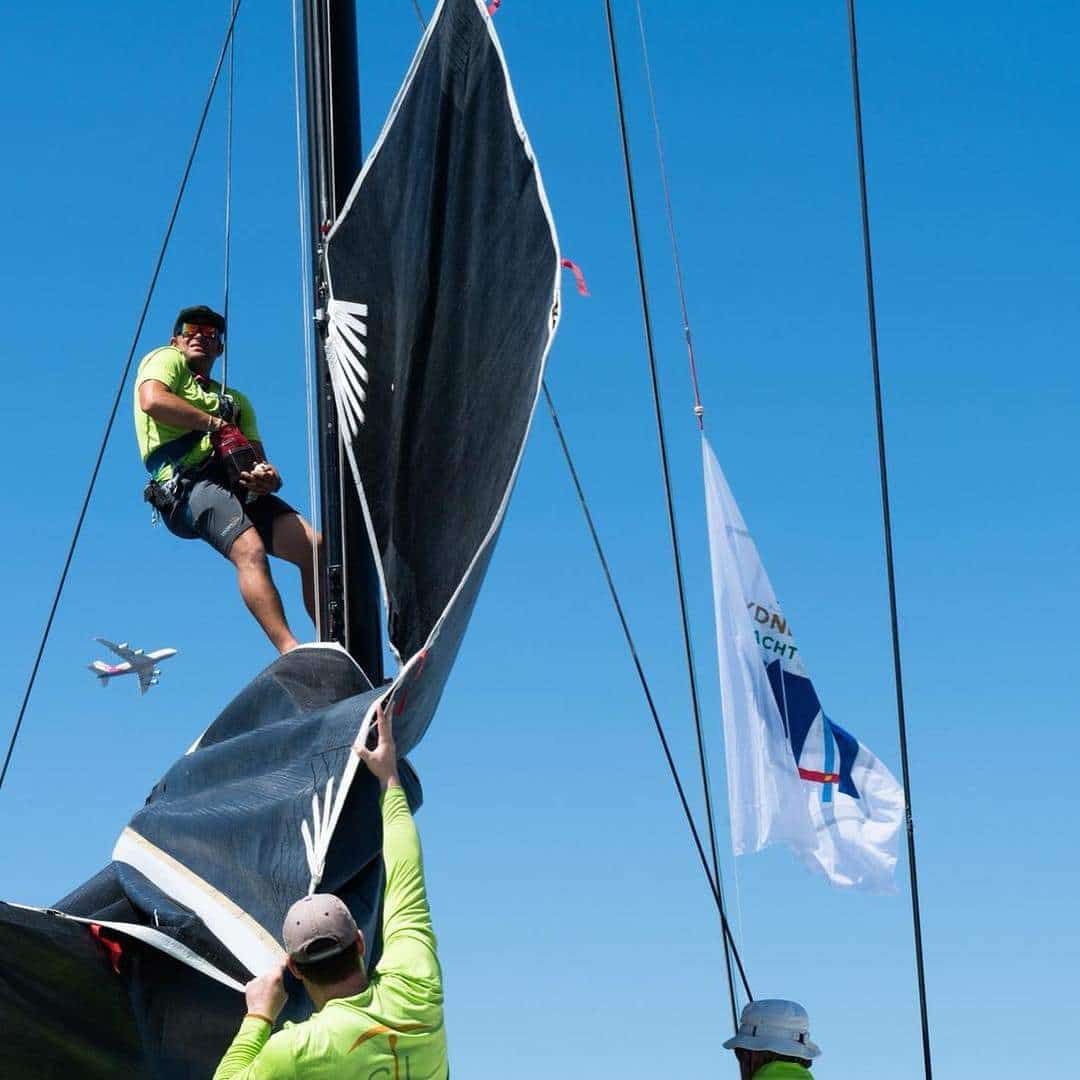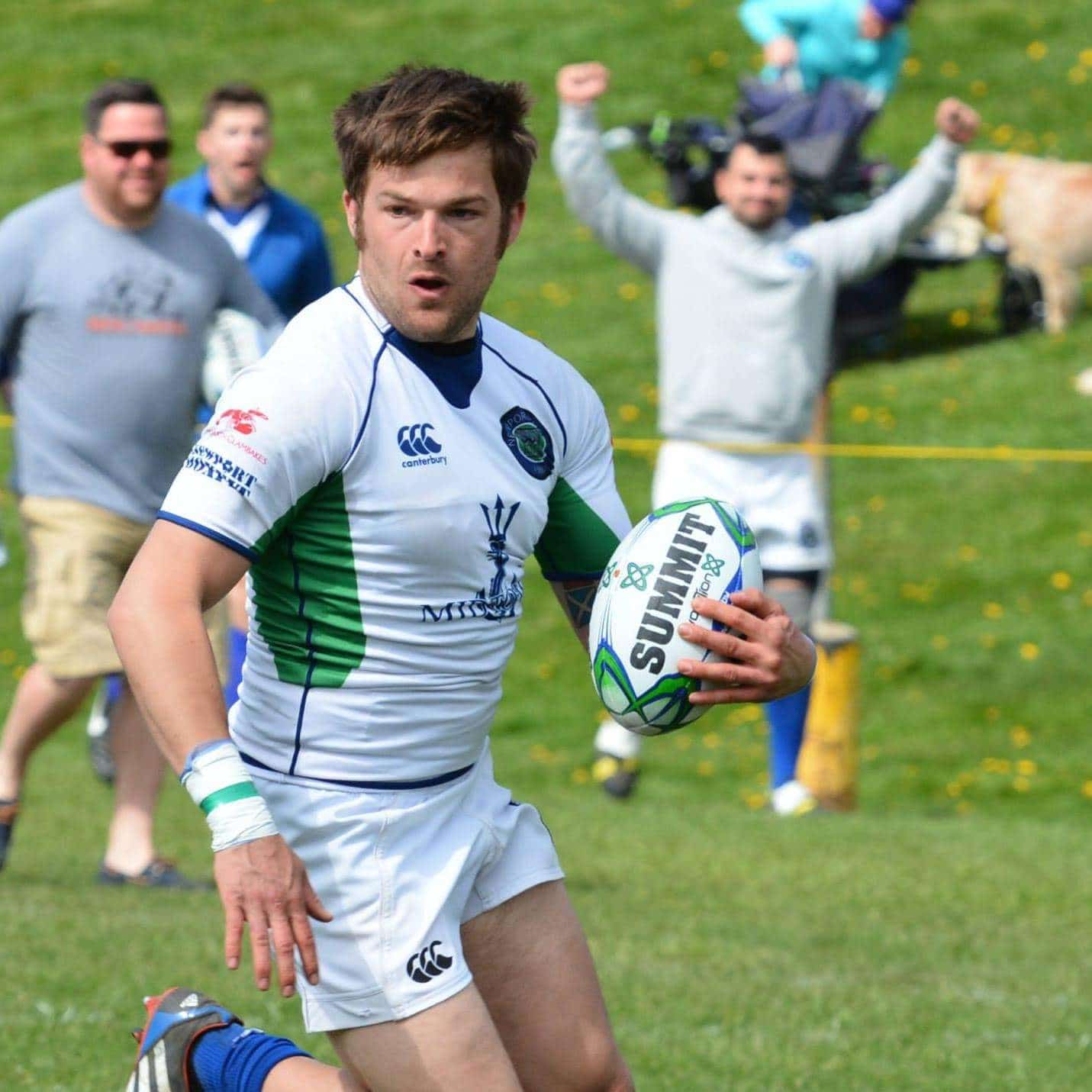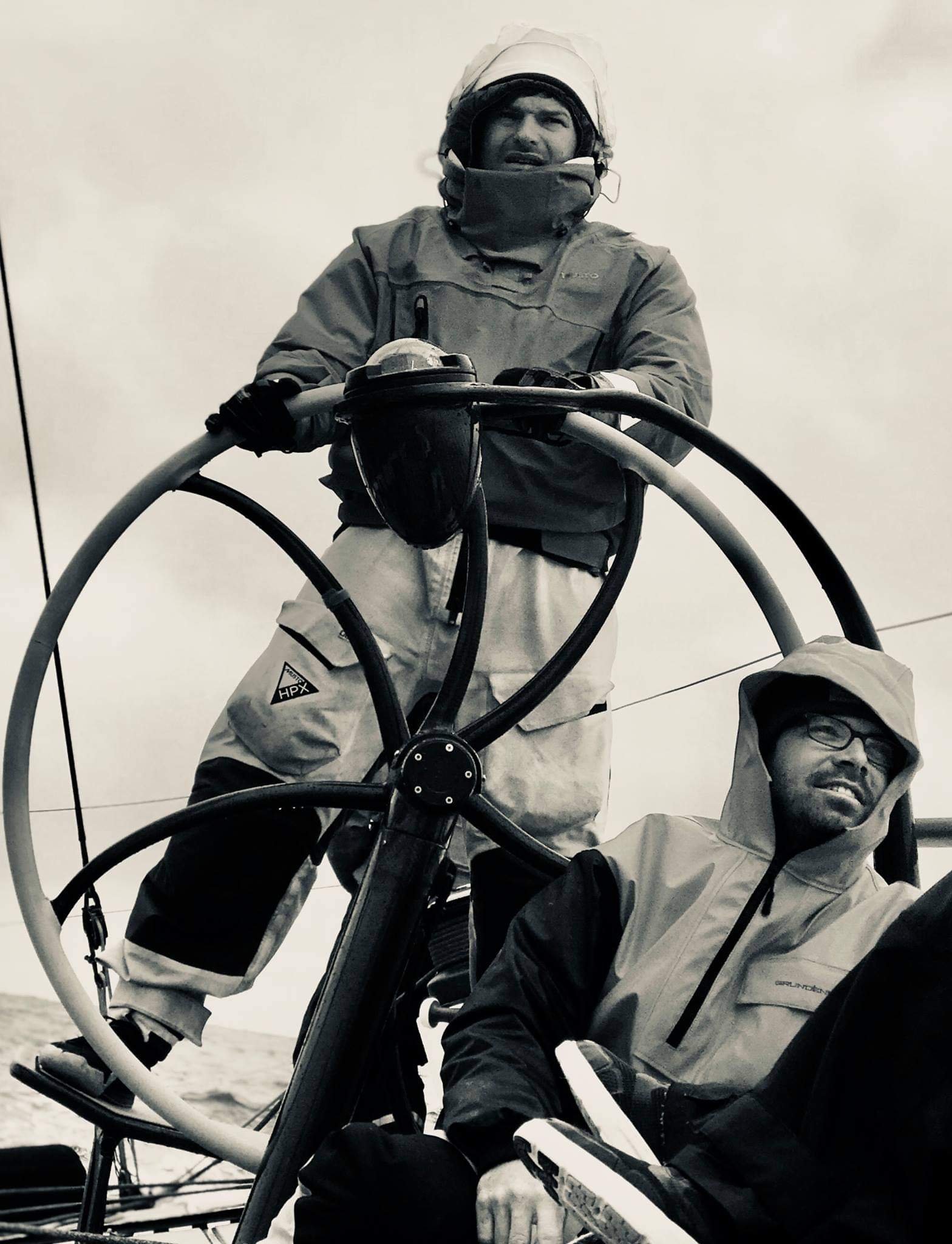 STAY TUNED FOR MORE FEATURES on our team members and in the mean time get to know…